May 15, 2011
Sometimes it's better to wait for the perfect wave
By Helen Hassard
Membership and Chapter Coordinator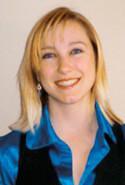 I know this is the time when most of you members are scrambling to get back into the swing of things, so I want to share a quote with you that I recently heard, which may help you feel a bit calmer, make your summer a bit more Zen-like and bring some greater mindfulness to your work life.
Consider the surfer, the surfer doesn't paddle out to sea and ride every ripple that he comes into contact with; instead he bides his time, waiting patiently for that perfect wave. During this waiting period, he does not sit idly by, hoping that when the big wave comes along he will be prepared. Instead he visualizes how he will ride, strengthening muscles so they will have the power to ride, and he remembers past mistakes in order to improve his time. But, if he had chosen to ride every ripple that came along, he would have lost focus for the end goal and what is truly important, and likely would find himself unprepared for 'the big wave.'
Now you might wonder where I'm going with this, so I'll leave the surfing analogy for now, and fill you in on why I thought it was important. This analogy struck home with me, because I see it everywhere. I hear members talk about taking jobs where "they would have saved money by staying in bed."
I know money isn't always the objective, so if your reason for taking that job was to keep your crew working in order to not lose good people, build a relationship for a bigger job down the road, or some other reason that will bring you toward your end goal, then go for it.
I also see within my own life, so I imagine I'm not the only one, how things sometimes cause you to want to act right away. And, sometimes immediate action is necessary. But most often you are having a knee-jerk reaction, and if you had sat to think about it, or look at it with an objective eye, you might have seen it differently!
So next time you find yourself getting frazzled, and not making any progress, or something happens that makes you want to instantly react, consider the surfer. Or maybe, just spend the day in bed.
Create a profile
Landscape Ontario members (active, intro and satellite) are strongly encouraged to create or update their free member profile to advertise their company and services to thousands of consumers on
www.landscapeontario.com
.
Go to
http://bit.ly/GFLprofile
to learn more.
---
Helen Hassard may be contacted at
helen@landscapeontario.com
.