August 15, 2008
Sometimes, the simple things make a difference…
Tony DiGiovanni CHT
LO Executive Director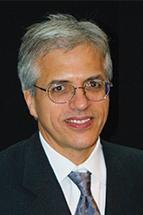 Recently I purchased a new suit. When I gave the shop owner my business card, he noticed that I worked for Landscape Ontario. He immediately wanted to vent about the landscape industry. His complaint was neither about workmanship nor price. He simply had enormous difficulty getting anyone to return his calls. Finally the one landscape company who called him back was awarded the job by default. Thankfully, the successful company was a member of Landscape Ontario.
However, member or not, one of the perennial public complaints we receive at the home office is about members not returning calls.
I know why it happens. Often our members are overworked, pressured by the seasonality of the business and the weather. Often they spend intense hours on the job site. When they get home tired late at night, it is difficult to find time to balance the demands of accounting, sales and a family life.
Yet some of our members have figured it out. There are companies with one or two employees who have made it a point to return all calls within 24 hours, even if they can't handle any more work. Others hire an answering service to help them through this administrative detail. The point is, they have identified a professional practice and developed a procedure and policy. They took responsibility and action. They make themselves and the industry look good.
Most of our members share one character trait: they are doers. In fact, one of the defining characteristics and talents of an entrepreneur is the ability to seize an opportunity and take action to make something happen.
Sometimes it is the simple things that reflect negatively or positively on the entire industry. What we do as individuals affects the image of the entire industry.
On a related matter…
Landscape Ontario is here to help you enhance your business professionalism and profitability, so you have time for a more balanced lifestyle (and, perhaps more time to volunteer for your association).
This fall and winter we will continue the Prosperity Partners initiative. This concept includes an Introductory Seminar designed to highlight your strengths and encourage you to develop processes and plans that will lead to a more successful, profitable and balanced operation. The Prosperity Partners journey also features a new Best Practices seminar. Watch Horticulture Review and your mail for information on the Prosperity Partners seminars. They will improve your life.
On another subject…
Canada Blooms has made an enormous impact in raising awareness of the life-enhancing benefits of gardens and green space. Over a million people visited the show in the last 13 years. Each one has taken home an idea or impression. The contractors, designers, landscape professionals, floral designers and horticultural enthusiasts have inspired visitors with their creativity, skill, talent, ideas and passion.
Companies spend millions of dollars each year on advertising and media. They hope to make an impression that leads to a sale — yet advertising impressions are so fleeting. At Canada Blooms, contractors and sponsors have an opportunity to make an impression for a lifetime. Not many other forms of communication can make this claim. People still talk about the Joe Melo Garden, Loblaws' Janet Rosenberg Garden or Dancing Waters, years after the show is over.
Advertising is measured in "cost per thousand" impressions. When you think about leaving lifetime impressions, the cost of building or sponsoring a garden becomes easier to support.
Over the last few years some visitors to Canada Blooms have commented about the more subdued nature of the gardens. Although most are still in awe of the talent and creativity (they told us in a recent survey), many returning visitors yearn for the same emotional effect they experienced the first time.
The reason is that the standard of the past has been set very high and it becomes more difficult and costly to create a "wow" impression.
This year we are trying something different. Only the best designers (determined by jury) will have the opportunity to build a garden at Canada Blooms. We are reducing the number of sponsored garden spaces, however, we are increasing our efforts to help the winning participants finance, sponsor and build their gardens.
If you are interested in entering the Canada Blooms competition, please email me at the address below. An entry form will be published within the next few weeks.
---
Tony DiGiovanni may be reached at
tonydigiovanni@landscapeontario.com
.