July 15, 2011
Sponsors reveal benefits of sponsorships
By Helen Hassard
Membership and Chapter Coordinator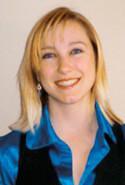 As I'm sure you know, most of the chapters are hosting a social event or two this summer to raise money for a local charity or chapter initiatives. Go to
www.horttrades.com/2011-summer-events
for a full list of events with event details and registration options.
With volunteers taking on this huge task during their busy season, many look for the best way to reach out and inform sponsors about their options. This got me thinking, why is it that people sponsor events like this? Is it out of the goodness of their hearts, a part of a marketing strategy, or are they coerced by friends and colleagues? At first, I planned to write out the benefits of sponsorship from my perspective and the benefits I always hear about. Then I realized the best way to answer this is to hear it straight from the source. So, here are some comments from some of the major event sponsors of LO events.
"Support the cause, support an association or union and networking with peers and related companies in our industry."
— Bruce Wilson, Permacon
"It's 90 per cent business, 10 per cent to get the heck out of the office and play some golf and socialize. For our business, sponsoring and participating in LO golf events is a chance for us to network and converse with current and potential clients. Plus, as manufacturers that sponsor the event, we're people, too. We like to get out from behind the desk and the phone and play some golf and indulge in some social camaraderie."
— Michael D. Perovich, Future Road Solutions
"For us sponsorships are part of our marketing plan to get more members to see, or hear our name. Hopefully, they will think about us and give us an opportunity to earn their business."
— Steve Jemmett, NewRoads National Leasing
"I think sponsorships are essential to develop a relationship with a client(s). Sales are much more than just taking an order and delivering a product. Being involved in a sponsorship allows me to get to know the client, their business and their need to be successful. Being involved with, for example, a golf sponsorship, allows me to interact with the client on a personal and business level over several hours with both parties seeing each other from different perspectives."
— John B. Renaud, Premier Tech
"The reasons we are involved with sponsorships would include marketing, PR, involvement, good will and to some degree of good natured arm-twisting."
— Ernest Williams, Aquascape
"We provide sponsorship for several reasons. The members of Landscape Ontario are also our customers and the opportunity to meet with them on a social level is important to Unilock. We hope the members recognize our support of their association, and support us accordingly. Associations like Landscape Ontario are valuable to the members, by providing support at many levels and giving the small business person a louder voice. So, we support LO to make sure it thrives and is able to do its job."
— David Pierce, Unilock
"Participation helps companies like us to get our name out there (community visibility) as well as collect some leads. For us, we also choose not to support any cause which we do not stand behind. The bottom line is there has to be something in it for both parties in order to make it worthwhile (and the price has to be right as well)."
— Sara Colantonio, Financial Planning and Wealth Management, Investors Group
---
Helen Hassard may be contacted at
helen@landscapeontario.com
.