October 15, 2015
Standing in the presence of greatness
By Jacki Hart CLM
Prosperity Partners Program Manager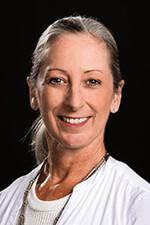 Every now and then, all of us who run our businesses with a combination of passion and professionalism have very special and memorable moments. Some of those moments may include landing a great contract, hiring a right-fit dynamo, or creating your best ever masterpiece. And, some of those moments come along when you come across a mentor, coach, peer or chapter in a book that really connects to your core, and feels right.
When these great moments happen in our careers, they are magical. They affirm for each of us that we are doing exactly what we are supposed to be doing. It often happens when you've really got your game on, and everything smoothly comes together.
Many a time over the years, I have turned to a planting crew in the middle of laying out hundreds of plants, and informed them that they are standing in the presence of greatness. In other words, they are witness to one of my more brilliant creations. Some of them laugh. Some of them roll their eyes. Others ask, why?
It's the ones who ask why, who show me they have the greatest potential to find their own moments of greatness in our industry.
Through the years of teaching the Build Your Prosperity Workshop, I've shared, and learned about, many moments of greatness. It's encouraging to hear our peers share their greatest moments.
And, it's also inspiring to coach them through the not-so-great ones — peer to peer. I've had the privilege to witness the growth and professional development in many of our industry Prosperity Partners businesses in the last 10 years. The ones who engage with the program like the example below, who really come to the table looking for answers, coaching, ideas, and to create their moments of greatness. Last month, I heard from one of our Prosperity Partners peers, who created a moment of greatness for me — he shared that the workshop changed the way he thought about and ran his business, launching it into a new direction and solid success.
By taking the Build Your Prosperity Workshop, he learned an effective way to work on his business, which helped him to map out which resources he needed and when, while his business grew on many levels. Derek Lippert is president of Quiet Nature. I'm proud to share with you Derek's Prosperity Partners story.
"I've been in business, officially, since 1999. I started out of the back of my '88 VW Jetta, full-time in 2002. By 2007-2008, it was looking to actually be a viable means of forging a career; at least that's when I decided that I had to start taking things seriously. I believe it was the winter of 2008-2009 that I signed up for early Prosperity Partners series of workshops, and was sent down the path of really figuring out what my business stood for. I established our vision, mission, and core values (Respectful, Efficient, Creative, Adaptable, Professional, Positive), which has really laid the foundation for everything since that time. Last winter we tested to make sure the vision and core values still held true in a staff brainstorming session, we called a co-creation meeting.

"In 2011, I started working with an industry peer group to get a handle on my financials, to learn from other business owners, and really build on the foundations the Prosperity Partners model created for me.
"Since taking the Build Your Prosperity workshops, we've grown from four staff to 14 (most of whom have been around for many years now), moved to and developed a 10 acre farm to demonstrate the work we do, changed the business name and completely re-branded the business. We've been generating leads that are predominantly from right-fit clients and, have more than quadrupled sales volume (with healthy, benchmarked bottom lines). There is still a lot of work to do before we are truly 'there,' but what I feel I can now start to call success is in no small part due to Prosperity Partners, working closely with my peers, and the numerous conferences and training opportunities put on by Landscape Ontario."

— Derek Lippert CLM,
owner, Quiet Nature, Ayr
I appreciate Derek sharing his testimonial to the Prosperity Partners program, and invite you to consider what your plan is for the upcoming winter professional development season. If you're looking for a roadmap for prioritizing your focus and direction, email our team at prosperity@landscapeontario.com for a spot on the next seminar waiting list.
Moments of greatness…. Here YOU come!
---
Jacki Hart may be reached at
info.peertopeer@landscapeontario.com
.