July 15, 2009
Staying at the top of your game — and on top of it
By Jacki Hart CLP
Prosperity Partners program manager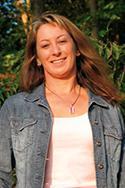 This is the time of year when we are all at the top of our game. Out the door early in the morning, cell phone in hand, charged and ready for another day of action. We answer countless questions, give countless instructions (which may or may not be interpreted as we intended them) and are generally in the thick of the business. You have your rhythm and stride – even though you might be exhausted – and you forge ahead, riding that wave of adrenalin, passion and drive for success.

It's exactly at this time of the season that you should take time to step back for a few hours, and evaluate what's working, and what's not, in your operation. Here's a brief e-mail I received in late May from one of our Prosperity Partners, Mark Fisher, who was featured in this column earlier this year. It's a great example of how the content of this program is making a difference in businesses, and teaching our members how to work smarter rather than harder:
"I am really using your lessons to step back from the chaos and break the flow of things coming at me like crazy. I took last weekend off, despite anxious customers wanting me to work through the weekend.

"I am 100 per cent honest when I say that your guidance and that of LO/Prosperity Partnership are what have allowed me to survive to this point and continue building a solid foundation. The information that I have gathered from the collective experiences has enabled me to formulate new thoughts - drawn from the lessons learned - when I face challenges that I haven't encountered before, or when I simply don't know what to do.

"Trying my best to work on, not in the business, the team is getting quicker and better with every job and having the guys from one year to the next allows them to build on their skills which helps everyone!"

Off the treadmill
This is a great example of how the Prosperity Partners program gives you the skills to think differently about your business, so that you get off of that exhausting chaotic treadmill, and learn to manage your business effectively.

In this month's Q and A, I am featuring Hetty Teuber, and her company Silverthorn Landscape Supplies. This business gradually evolved as an extension of Silverthorn Landscape Contractors, started by her late husband in 1980. The landscape supplies division has been growing for the past 17 years.

Silverthorn Landscape Supplies is a full-scale hardscape supply outlet. Products include soils (they produce their own mixes), mulches, natural and manufactured stone, pond kits and all pond supplies and garden ornaments. It serves St. Thomas and surrounding area and employs 12 to 15 people during the peak season.

Q. What is your company vision (what are you ultimately creating)?

A. We aim to be a destination shopping adventure, where customers love to be. The atmosphere is good, the grounds are maintained and beautiful and inspiring. But most of all, our vision is to have a business where the customers are treated so well, that they want to come back. They enjoy being here. We also aim to serve our contractors as efficiently as possible and we want to be a business that encourages personal growth and happiness for each employee. Satisfied employees are productive employees.

Q. What are the core values that are non-negotiable in your everyday business dealings?

A. Our core values are condensed into the word ROCK.
R - Respect for customers, for each other, for equipment, policies, etc.
O - Optimism. Believing that there is a lot of potential out there and by having the right attitude it will help to achieve our goals.
C - Customers are our number one priority. Create ways to WOW them!
K - Knowledge. Supply information that customers seek and need.

Q. What things about your business keep you awake at night?

A. I am constantly aware of the need to change, be proactive and to keep on top of the game. Implementing the ideas that I have is always a challenge. Transferring those ideas into reality takes a lot of knowledge, skill and the ability to give up complete control of a project. No one does it the way you would yourself!

Q. What stuck with you the most from the Prosperity Partners introductory seminar?

A. Understanding where you stand as a business owner within the framework of your business. Are you the technician, manager, or the visionary? You realize you need to be all three, but in differing amounts, depending on the stage of your business.

Q. How have you been able to improve your business from the information you learned in the program?

A. Good question! Luckily enough, in the Prosperity Partners' second seminar (Best Practices), we were able to learn about the Mechanics of Change and how to ensure that the change you worked so hard to implement, actually sticks.

Q. What are your next steps to improve your business, and did the program help you to clarify what they are?

A. In the future, we will implement the Mechanics of Change and also focus on leveraging what we need. Stepping back and taking time to look at the business on a more consistent basis is also a very important step to prosperity. Taking the seminars is helping me to become the type of leader/business owner I want to be. It opened my eyes to new and better ways of running a business.

These answers are a great opportunity to see how this program is helping our members to succeed.

---
Jacki Hart may be reached at prosperity@landscapeontario.com.

Caption: Hetty Teuber from Silverthorn Landscape Supplies