May 6, 2020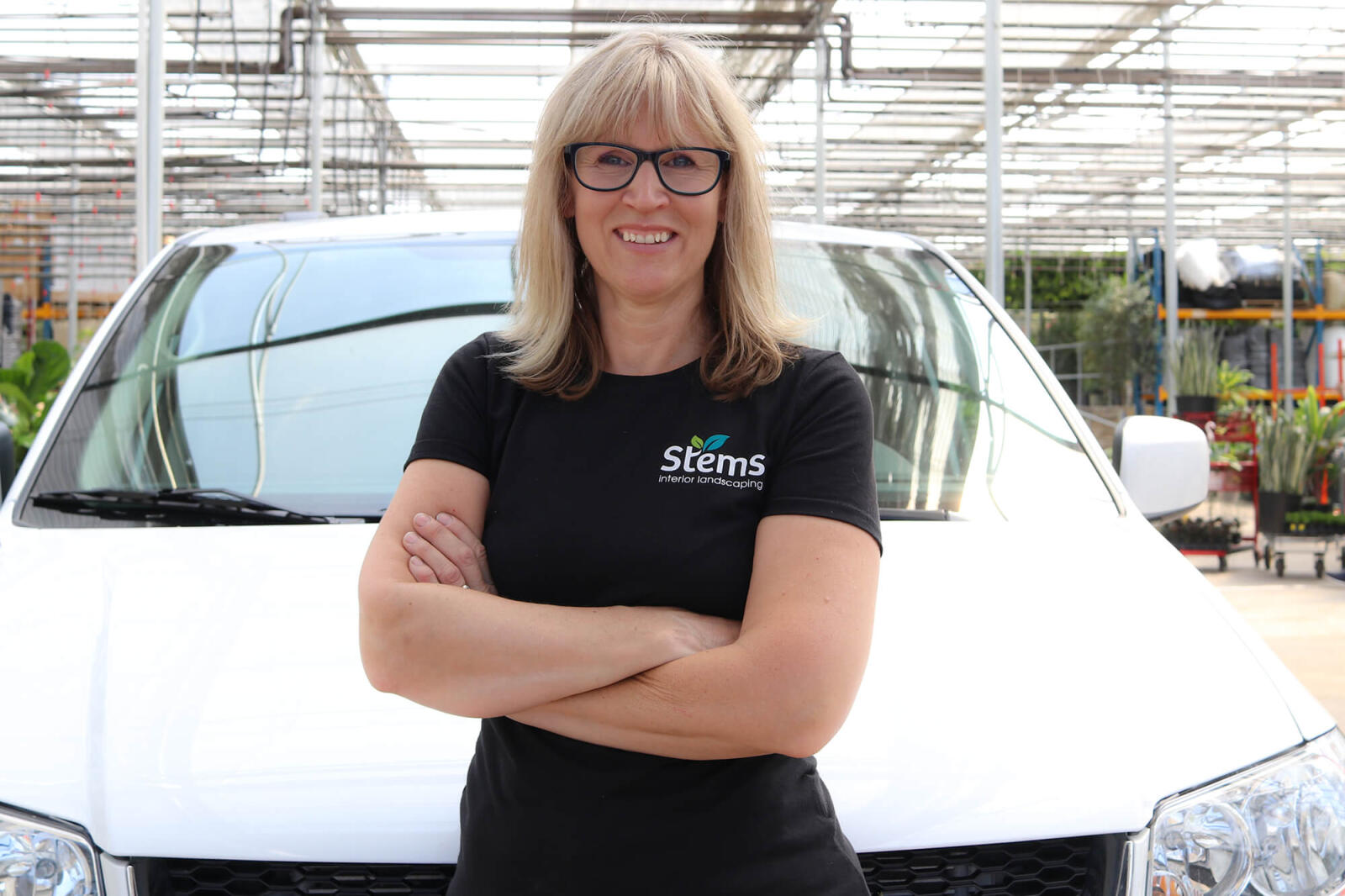 Stems Interior Landscaping takes green leadership indoors
By Kelli M. Maddocks
"Passion" is the first impression that comes to mind when speaking with Hella Keppo, President of Stems Interior Landscaping based in Washago, Ont. Passion that shows itself in her personality, but also in her dedication to the power of a beautiful landscape, one that can be enjoyed inside or out.
"I've always had a natural love of plants," says Keppo. "When I was a child, I used to take my allowance and purchase plants instead of candy or toys. By the time I reached high school, I had a grow unit in my room, and I began propagating, leading to about 100 plants and 40 different species."
Her passion shows again when it comes to education, as her 'hobby' developed into a double-major in horticulture at the University of Guelph. "When the other students stayed on campus over the weekends, I would go home to tend to my plants. I had various tropicals that needed my attention, and I was dedicated to keeping them healthy." Just as Hella was starting up her business, she then went on to complete her MBA in agriculture. "The profession is constantly changing, and education is essential in order to identify new opportunities for growth, and for your overall success in the industry."
Hella launched Stems Interior Landscaping in 1997 and has seen constant growth since then. In the first few years with the help of her husband, Hella grew her business with, as she describes, his "steadfast support." While getting the business up and running, pregnant with their first child, and looking after a home, Hella had to quickly figure out just how she was going to do it all. "Our first daughter was born on November 18, just as the poinsettia season was coming into full swing. So just a few weeks after giving birth, I was out there with daughter in tow, installing and maintaining all my client projects! As a business owner you do what you have to do, and you can't be afraid to think outside the box. Adaptability is key when it comes to the ever-changing needs of your clients, the needs of the business, and not to mention life in general."
So as Stems Interior Landscaping began to grow, so did Hella's family. "I knew I needed to finally hire staff when I was six-months pregnant with our second child, and I physically couldn't get behind the reception desk to water the plants. And once you hire your first person, you never go back. Good staff allow you as a business leader to focus on the business operations, marketing, and growth."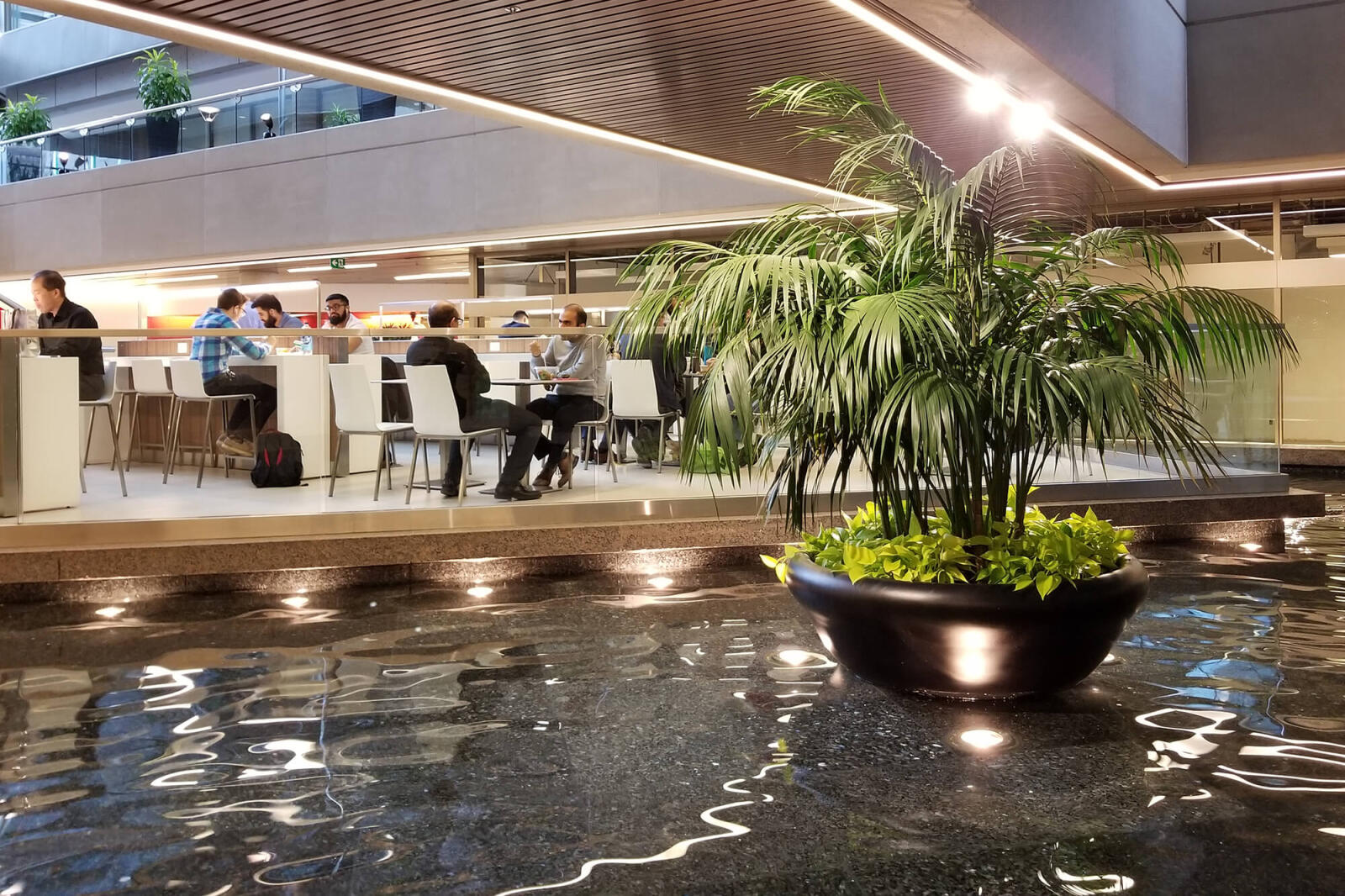 ---
From day one, a core business strategy Hella has adopted and maintained is to create a 'virtual business model.' Hella explains, "Having my business run virtually allowed me to run the company right from my home. This obviously was very helpful in the early years while I had three small children to raise — and has now provided the ability to run 'lean' from an operational standpoint." Interestingly enough, another Landscape Ontario member, Valleyview Gardens, has not only been a supportive partner to Hella, but has also helped her to keep costs contained. "Larry and his family have been instrumental in the success of my business. The majority of my plants are housed at Valleyview, so I have minimal overhead, and can offer 'just-in-time' inventory."
Hella has managed to keep her successful business model quite simple from a process perspective. "We go to our clients' sites and take a look at the building design and infrastructure, including all of the environmental factors that must be considered with indoor spaces. We speak to the client about their budget, what they would like to see or have done, and then we come back to present various options." Hella makes it clear that she strongly values honesty and integrity. "I'm always up front with each client as to what they can, and maybe more importantly, what they cannot do. I can't provide a beautiful interior landscape design in a boardroom with very little lighting. If a client asks for something that I cannot in all good conscience provide, then I simply won't." It's that sense of honesty, the quality of the work, and her personal guarantee of all projects completed and maintained, that has seen Hella become recognized as a leader in the interior landscape field.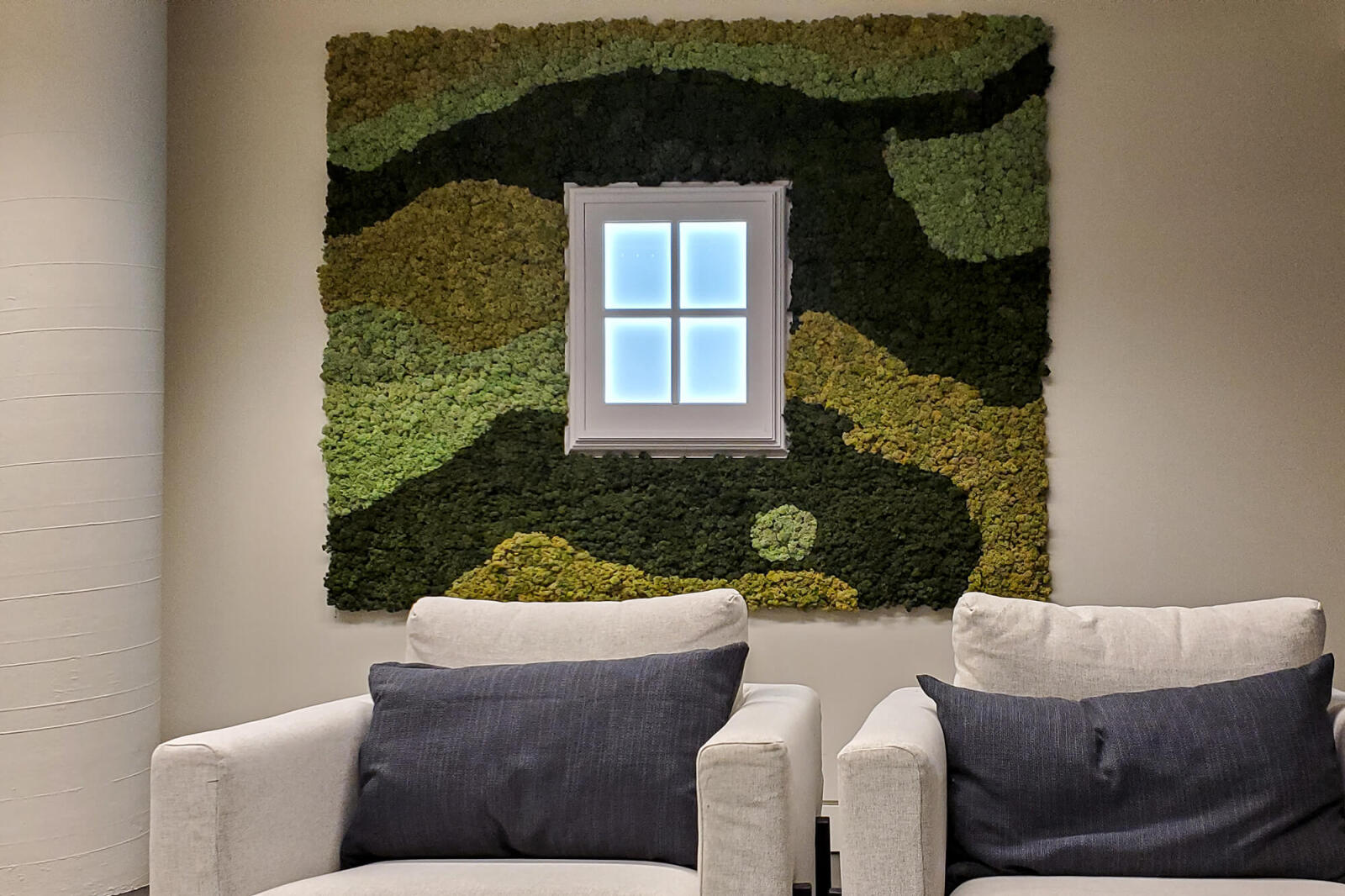 ---
There are several 'lessons learned' that Hella has applied to her business throughout the years. One of the best lessons came when the business first began and Hella was attending a seminar in Florida. "I was told that I needed to embrace 'sub-irrigation' planters. These planters take the guesswork out of watering. Lechuza is my favourite system to use, as it relies on the simple science of both osmosis and gravity. The plants decide when they need to be watered, and not the other way around. It's a very natural way for plants to thrive, and allows for very little maintenance." This advice was put to the test about three weeks into the COVID-19 pandemic. "It's amazing that a lesson I learned years ago would become a necessity in the health and life of my current indoor projects," says Hella. "With all of the office buildings, retail spaces, and schools now closed, our indoor plantscapes can keep themselves healthy, and hopefully survive through this time of such uncertainty."
Hella suggests business owners can benefit from embracing technology. "Stems uses a software-based scheduling program, where my technicians can check-in and check out from the site, directly from their phones. This frees up administration time, and I don't need to micro-manage."
Gaining customer loyalty and respect is a top priority for the team at Stems Interior Landscaping. "We consult, design, install, and take care of all of the follow-up maintenance," explains Hella. "The plants are guaranteed for as long as Stems is taking care of them. We respect and appreciate each client, so we take care of their investment as if it were our own. It's personal for us. Honesty and quality will get you anywhere!"
Hella has been an active member of Landscape Ontario since 2001. She describes the 'value-add' the organization has afforded her both personally and professionally. "The people you meet and the friendships created with other business owners is priceless. You are surrounded by like-minded people, who share the same passion of landscape. You're never alone, and at times like this, the ability to pick up the phone and speak with another interior landscaper, discussing how we're coping, and how we're planning to move forward from this pandemic is critical, and Landscape Ontario provides just this kind of connection and support."
---
Not surprisingly, Hella praises the many educational and training programs Landscape Ontario offers to its members. "The materials and venues for learning that Landscape Ontario offers are abundant, relevant, and very easy to access. I love the webinars and the online documents; they have so much knowledge to share, and I try to take advantage of it all."
The love and passion that Hella has for her business and her clients is absolutely contagious. "Creating a beautiful interior landscape is a gift that we can bring to people. Think about having thriving life, rejuvenation, and lush beauty, all inside your space, 365 days a year."
Hella's core values of honesty, integrity, and trust, along with her deep love of plant life, is what makes her such a special business owner. And having the ability to connect people with the natural beauty of the outdoors, in such a unique and vibrant way, is what has made Stems Interior Landscaping an award-winning leader in the industry.