December 15, 2016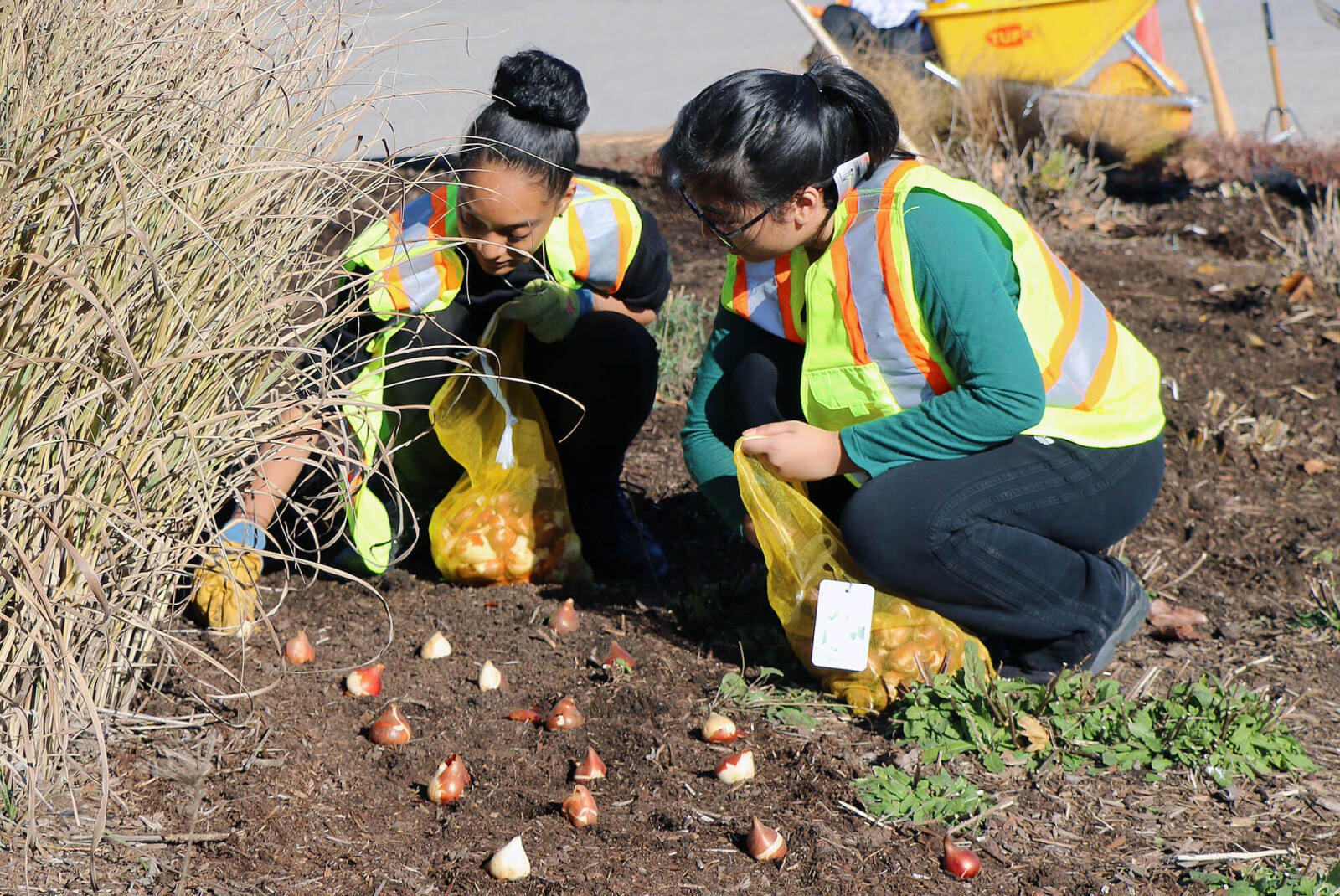 Students from St. Joan of Arc Catholic Secondary School in Mississauga, Ont. got an outdoor education in horticulture on Nov. 7 at Landscape Ontario's home office property in Milton.

Organized by LO property manager David Turnbull and Roy Gucciardi, Department of Technological Studies Green Industries at St. Joan of Arc, the 42 students were divided into groups and planted 6,600 spring flowering bulbs around the site.

Genevieve Wong, a guidance counselor at the school says the day created a "huge awareness of the outdoors" and a great opportunity for a number of grade 10 and 11 students who are already planning a career in landscape architecture or design.

"I think a lot of the kids like the outdoors aspect," Wong says, "as well as it's very hands-on for the non-academic learner. Once they actually do this, they realize it's not just gardening."

Turnbull says the idea for the project came about while he was outside planning where to plant the bulbs and Gucciardi was visiting LO for a meeting. "Roy is always looking for ways to get his students involved," says Turnbull and their collective needs were a perfect fit.

Wong confirms Gucciardi's horticulture class is the most popular elective at the school. She says a lot of parents were very interested in the details of the program at a recent open house and they wanted to ensure their kids were enrolled in it.

The bulbs were donated by Mark Cullen, Vanhof & Blokker, and Tradewinds International Sales.

Turnbull and Gucciardi are planning for the students to return for a planting project in spring — at just the right time to witness the rainbow of colour around the LO site they helped to produce.