June 15, 2016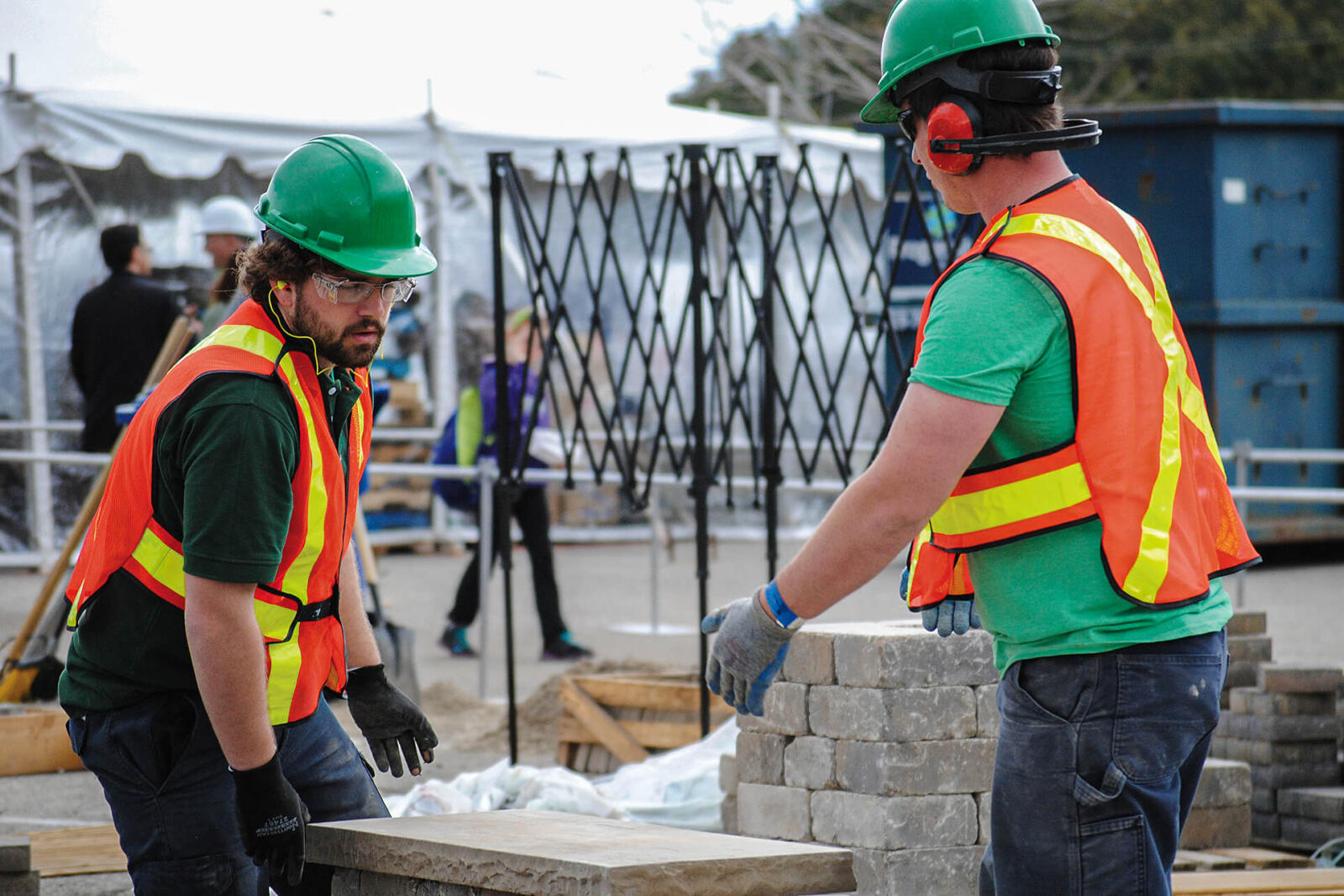 Students put skills to the test
The 27th annual Ontario Technological Skills Competition (OTSC) was held at RIM Park in Waterloo, Ont., May 2-4. The event showcases the many career paths available to thousands of elementary and high school students, as well as parents and educators, while also providing the opportunity for high school and post-secondary students to put their knowledge, training and skills to the test against other students from across the province.

For the landscape profession, competitions are held in landscape design, landscape construction, carpentry and stonework. Students are under constant scrutiny from both educators and industry professionals who judge the various classes of competitors.

"When you are under scrutiny for two full days in a competition by five judges and you come out as the best then you know you've been successful in your education and your career," says landscape construction judge, Michael Pascoe from Fanshawe College.

The skills learned here match those out in the real world: working as a team, facing a deadline, dealing with issues, ensuring quality workmanship — and the results can be just as rewarding.

The post-secondary landscape construction competition runs the full two days, with six colleges competing this year. The judging panel scored highest marks to Durham College.

James Marangon from the winning Durham College team says Skills is a pretty stressful experience and his team put in a lot of extra training on their own time in order to prepare for the competition. Marangon says the program at Durham "definitely opened up a lot of avenues for knowledge and jobs. I was sick of working in a factory and I really wanted to work outdoors, so I thought horticulture would be the best way and it turned out to be a great idea."

The secondary school competition saw 11 district school boards represented in landscape construction, with Bluewater District School board earning the highest overall score.

A student at White Oaks Secondary School in Oakville, Mackenzie Cox has been cutting stone and planting in her school's greenhouse in preparation for the event. "I have always loved plants and gardening," says Cox, who enjoys seeing the finished product.

The landscape design competition for post-secondary was won by Humber College and the secondary school design competition was won by Niagara Catholic District School Board.

Winners go on to compete at the Skills Canada National Competition, June 5-8 in Moncton, N.B.