October 15, 2010
Technology to improve snow and ice operations
By Mark Bradley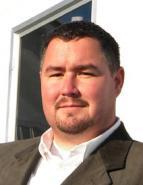 Following Bill's advice from last month, Dan put together a budget for his snow and ice division. Using his numbers, he developed a picture of what he needed to sell, and the resources he required to get the work done while earning a fair profit. Next, he needed a plan of action, so Bill walked him through some of the technology he used to improve his snow and ice operations.
I might be getting older," stated Bill, "but I haven't ignored technology that can improve my bottom line. I look at technology like equipment – we get more done, in less time, with fewer people. If you really want your business to succeed, Dan, you need somebody in your company who embraces technology. There's a solution for every area of your business, from accounting to sales to timekeeping. Let's look at some prime examples."
Sales and marketing technology
Put technology to work where it counts: your sales pipeline. With the right tools, you can open more sales opportunities with fewer salespeople. A great website is an interactive business card, available 24/7 to people you've never met. What could be easier? Anyone under the age of 35 uses the web to make buying decisions. Do not ignore the importance of a great website.
Develop your site for your desired customer. If your target market doesn't feel your site speaks to them, they will move on to the next site (your competition!).
Include pictures (jobs, equipment, staff, etc.).
Use search engine optimization (SEO) techniques to get your website to the top of the search results. If you don't know how to do this, get help. Don't waste money on a website that people can't find.
Google Adwords are a cheap and effective means of advertising.
Social media/networking
Free sites like Facebook or Twitter help build customer relationships, loyalty and your brand. By engaging your customers in your company's social networks, you get in front of your customer more often. Just don't waste their time. Offer good information: Weather and storm updates, service updates, interesting photographs, events, or news, upsells – Christmas decor, lighting, cleanups, etc.
You'll engage your customers more often, and with better information. If you have no idea how to get started, Landscape Management Network has published two free guides to get you up and running in 30 minutes or less.
www.lmnblog.com/lmn/2010/create-a-facebook-page/
www.lmnblog.com/lmn/2010/twitter-guide/
Estimating and job mapping technology
Put away your pen and calculator. For next to nothing, you can implement an estimating, pricing and mapping system that ensures your jobs are priced and serviced accurately, every time.
I love technology. In my living room, watching football, I can sit back and measure our jobsites, for free. Tools like Google Earth don't replace a hands-on site visit, but they will save you time scaling a survey, pacing off a parking lot, or walking around with a wheel. Google Earth offers both a free version and a pro version ($399).
Estimating and pricing software: With your sites accurately measured, you can estimate the required labour, equipment and materials. Use estimating software to quickly calculate costs on a job and apply the right markup to ensure you've covered your overhead and profit. Budgeting and estimating tools work together to make accurate, profitable pricing a seamless process. Instantly print or email a professional proposal and you've got another leg-up on your competition.
Routing and site maps
With your jobs priced right and sold, you need efficient execution. Use mapping/routing software (Google Earth, Microsoft MapPoint) to set routes for your crews. When your routes are complete, just zoom in and create site maps. Google Earth enables you to draw transparent shapes in different colours on your sites. You can assign different colours for plowing, walkways, and pile locations to make it simple for anyone to understand site requirements. Your site maps will leave a lasting professional impression with your customers, and they'll also eliminate many common mistakes, reducing both your costs and your liability.
Operations technology
Before and during an event, timely communication is critical for efficient, profitable operations. Smart phone-equipped drivers and operators mean you can talk one-on-one, or you can quickly blast an email to all staff in seconds. Many smart phones also arm your drivers and operators with cameras, which can help by:
Taking pictures of pre-existing damage, accidents or incidents
Recording images of work completed (for proof of service, or future marketing)
Resolving disputes, without travelling to the site
Solving site or vehicle/equipment issues with email pictures
Bill said, "I've fixed more than one equipment issue on-the-fly by emailing my equipment vendor a quick picture of the problem. The float savings alone more than paid the cost of the phone."
Time tracking
Time tracking is essential for payroll and billing. In 2010, crews can now punch in and out on phones, have their punch-in locations tracked by GPS, and import the data directly to accounting for billing and payroll. How much time is your office spending on paperwork? How many hours have been paid, but not billed? Small investments in technologies like the Exaktime JobClock system
www.exaktime.com
pay for themselves every month in improved information and efficiency.
GPS tracking systems
GPS not only gives your customers the security of your accountability, but it also forces your employees to be responsible for their whereabouts. And, with many add-on sensors for batteries, plows and salters, you can track and record every piece of information you need to avoid problems and improve productivity.
"The lesson this month, Dan, is don't be afraid of technology, embrace it. Use these and other tools to boost your company to new levels of service, professionalism, and efficiency. Best of all, you'll leave your tech-scared competitors behind," said Bill.
---
Mark Bradley is the president of The Beach Gardener and the Landscape Management Network.