November 15, 2009
The economy, prosperity and amazing members
Tony DiGiovanni CHT
LO Executive Director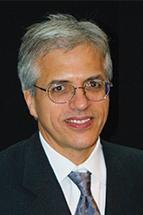 Recently, I received a call from Audrey Partridge asking for my "gut" feel in regards to the economy. Rather than give her my views, I decided to ask our members by sending out two surveys, one for landscape construction and the other for landscape maintenance. We will survey the other sectors soon. The surveys were divided by chapter, so that the information would be more relevant. To see actual results please see the online version of the magazine.
In general there was a downward trend in sales for landscape construction. A total of 45 per cent of the members experienced a decline of up to 10 per cent. It was interesting to note that even in challenging times, 15 per cent stayed the same, while 36 per cent increased sales.
Sales are one thing, margins are another. A total of 56 per cent reported that margins were affected negatively.
Members report price concession pressure from clients, showing 41 per cent succumbed to the pressure, while 58 per cent did not.
The year also was characterized by an increase in competition, with 20 per cent expanding into other markets, although 80 per cent stayed focused on traditional markets.
The survey showed that 23 per cent of the members downsized.
When asked if they were satisfied with the way the year went, only six per cent reported a terrible year, 11 per cent said they were disappointed, while 53 per cent were satisfied and 19 per cent reported a terrific year.
It also seems that we have a very optimistic membership, with 51 per cent reporting they feel that next year will be better, 31 per cent feel it will be the same and 15 per cent are apprehensive.

Importance of Prosperity Partners
In a down economy, it is more important than ever to analyze and understand your business in order to survive and thrive. One of the best tools for doing this is the Prosperity Partners program. Our board feels so strongly about this approach, that the introductory seminar of the Prosperity Partners program will become a condition of new full membership in the association. In my 20 years as your executive director, I have never heard such positive feedback about any program. It is relevant and life changing.
The program was designed to encourage members to look at their business from five different perspectives. Competency in all areas is necessary for a successful business journey. The introductory seminar teaches the language of the pillar concept and encourages members to understand their strengths and weaknesses in each area. It also promotes the idea that members should focus on their strengths and passions, and develop plans to strengthen weak areas. The other important concept discussed is work/life balance. As entrepreneurs, it is very easy to be totally unbalanced in the pursuit of business. The five pillars of the Prosperity Partners program are: sale success, financial health, customers for life, leadership excellence and professional operations. Now a sixth pillar has recently been added, technical expertise.
The Prosperity Partners program was initiated by a taskforce under capable chair Bob Tubby and coordinated brilliantly by Jacki Hart. Go to
www.horttrades.com/prosperity
and register today. I am positive you will benefit.
Amazing members
I never tire of saying this, "Landscape Ontario is blessed with amazing members and staff who constantly contribute their talents and resources in order to build our community of mutual benefit and improvement." There are so many people who deserve acknowledgment, recognition and thanks that I am hesitant to point out one over another. However, I need to point out a few.
Last month we finished another successful Garden and Floral Expo. There was a very positive buzz in the air. The Landscape Ontario booth at Garden Expo was one of the highlights of the show. Many members commented on the beautiful design, inviting presence and colourful and unusual plant material. The booth acted like a mirror, reflecting professionalism, creativity, competency and community. Members enthusiastically stated that the booth made them proud.
Many members and staff were involved in the booth design and construction. They will be thanked elsewhere in the magazine. However, I want to acknowledge one special member who went way beyond the call of duty. Beth Edney needs to be recognized for her creativity and tireless efforts on behalf of the membership. She made us all proud. As if building and designing the booth was not enough, Beth also had some time to organize and chair a very successful Designers Breakfast. In her spare time, she could be seen accompanying Frank Ferragine, member and host of Breakfast TV, as they shot some video that made it onto Frank's blog. Please see
http://blogs.bttoronto.ca/frankie
and go to October 22.
Other individuals deserving of extra attention are Albert Graves for the design and construction of many of the floral features of the show and event coordinator Lorraine Pigeon-Ivanoff for her enthusiasm and ability to mobilize many different partners to participate in Garden and Floral Expo. Lorraine also coordinated the touching garden tribute to the memory of Jocelyn Langendoen.
Event staff Paul Day, Gilles Bouchard and Linda Nodello worked their usual magic and made it all seem so easy. Brian Lofgren is the solid leader behind the hard working show committee. His committee, comprised of Scott Beaudoin, Diana Cassidy-Bush, Terry Childs, Brian Cocks, Douglas Coote, Paul DeGroot, Barry Dickson, Beth Edney, Nathan Helder, Michael LaPorte, Bob McCannell, Klaas Sikkema, Nick Solty, Monica van Maris and Jack VandeRee, keeps raising the bar even higher.
Perry Grobe did an excellent job of presiding over a very successful garden symposium. He is polished, articulate and represented us well. Kathleen Pugliese (my assistant and right arm) was responsible for so many of the details that went into the garden centre symposium, awards program, designers and interior landscape breakfasts and many other activities. I often wonder how she keeps it all together, especially when this is over and above her regular duties.
Landscape Ontario is one of the most active, vibrant and respected horticultural associations in the world. This is because we are blessed with amazing members and staff.
---
Tony DiGiovanni may be reached at
tonydigiovanni@landscapeontario.com
.