December 15, 2015
The founding vision of Prosperity Partners
By Jacki Hart CLM
Prosperity Partners Program Manager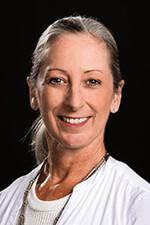 Many of you have made improvements in your business and career paths thanks to the Prosperity Partners program over the past 10 years.
What most of you don't know is the driving force behind the concept of Prosperity Partners. In this issue, as we close the tenth year since the inception of the PP concept, I called upon our very humble Past President Bob Tubby — fondly referred to as the Prosperity King of LO.
When Bob became LO President, his presidential theme was to develop a tool to help members improve their prosperity. His initial task force met in 2006 at Canada Blooms, and many, many meetings later, a program was born. It was to become (and still is) LO's template and language for business improvement.
Since those early development days, more than 500 LO business owners and managers have engaged in dozens of workshops across the province (as well as in B.C., N.S. and N.B.) including the Introduction to Prosperity, Build Your Prosperity, Best Practices for Prosperity, Effective Management Short Course, and most recently, the Peer to Peer Network.
To close off our tenth season of Prosperity Partners at Landscape Ontario, I asked Bob for his thoughts on Work-Life Balance. His following comments include the highlights of Bob's sage advice in our conversation.
"Looking back, I would say that I did okay with the work-life balance thing. If you asked my good wife Mitzi, she would paint a different picture. If I were you, I would side with Mitzi on this one.

"Let's first examine how we define work-life balance. How you define your own work-life balance may differ from your colleagues or friends.

"Work-life balance (WLB) is a measure or ratio of time spent working versus the time spent resting or playing. Just what is the proper definition of work? Is work narrowly defined as the performance of one's job? Is it something you do at prescribed times each day or week? Or is work any activity that isn't considered play or rest? Is grocery shopping considered play, or work? What about caring for your aging parents? These activities can be seen as either work or life, as they require time and effort, and may either contribute to the stress load we bear, or provide a much-needed distraction and slowing down from the pace of intense work.

"Is the life part of WLB properly defined as down time, rest and relaxation, or just any activity that isn't work? The idea is that the relaxing, fun things in your life will counteract the damaging effects of the things in life that cause stress, both in and outside of work.

"I believe that a happy and healthy WLB is important, but I don't think taking up golf will rid you of the anxiety you feel after losing your biggest customer to a competitor. The solution isn't that black and white. I think that we need to look at the whole person and his/her ability to deal with stressful situations — regardless of the origin.

"I believe what counts is your attitude and ability to manage your response to stressful situations. When I was preparing for my time as LO president, I knew that my free time was about to vanish, and my workload was about to double. I responded to these pending changes by reorganizing roles and delegating many of my day-to-day responsibilities to my team. This turned out to be a win/win situation. Those duties, and many more since, have remained as delegated. To my delight it was a positive impact on my employees. This strategy freed up my time to contribute to the business in more important ways.

"Another shift occurred in the way in which I viewed the work ahead of me. I combined my LO, work and life responsibilities as one big to-do list, not as three different lists which would require separate attention. In doing so, I found I was able to accomplish more by taking advantage of the synergies created by my expanded list. I would often group and address tasks of a similar nature, regardless of the list from which they came.

"The two-year term as president could well have become very stressful. It didn't. I decided to approach my new role with great energy and excitement. I was pumped about serving LO and the leadership mentoring I would receive. I had great expectations for my term and was not disappointed.

"What I took away from this experience was that if you manage stressful situations by organizing yourself, asking for help and controlling your thoughts, you can navigate your way through any situation you find yourself facing."
Thanks to Bob Tubby's vision for our members, I know the Prosperity Partners concept has helped hundreds of businesses improve. It provides an exceptional framework for thinking strategically about working 'on' your business and career, rather than 'in' it. It helps to gain a feeling of control, traction, purposeful decisions and attainable goals.
Most of us struggle with figuring out what to change when our business has a detrimental effect on us or our family life. The Build Your Prosperity Workshop is the Work Life Balance 101 for entrepreneurs.
If you're interested in starting to improve your Work Life Balance, and taking the one day Build Your Prosperity Workshop, email us. We build seminars around regional demand. We will come to any LO Chapter with ten or more members (or potential members) wanting to sign up. Contact us at
prosperity@landscapeontario.com
, or register at
locongress.com/events/peer-to-peer-workshop
.
My very best wishes to you and your family for the Holiday season. I look forward to seeing you at Congress next month at our Peer-to-Peer Network session on Warm up Monday.