August 26, 2022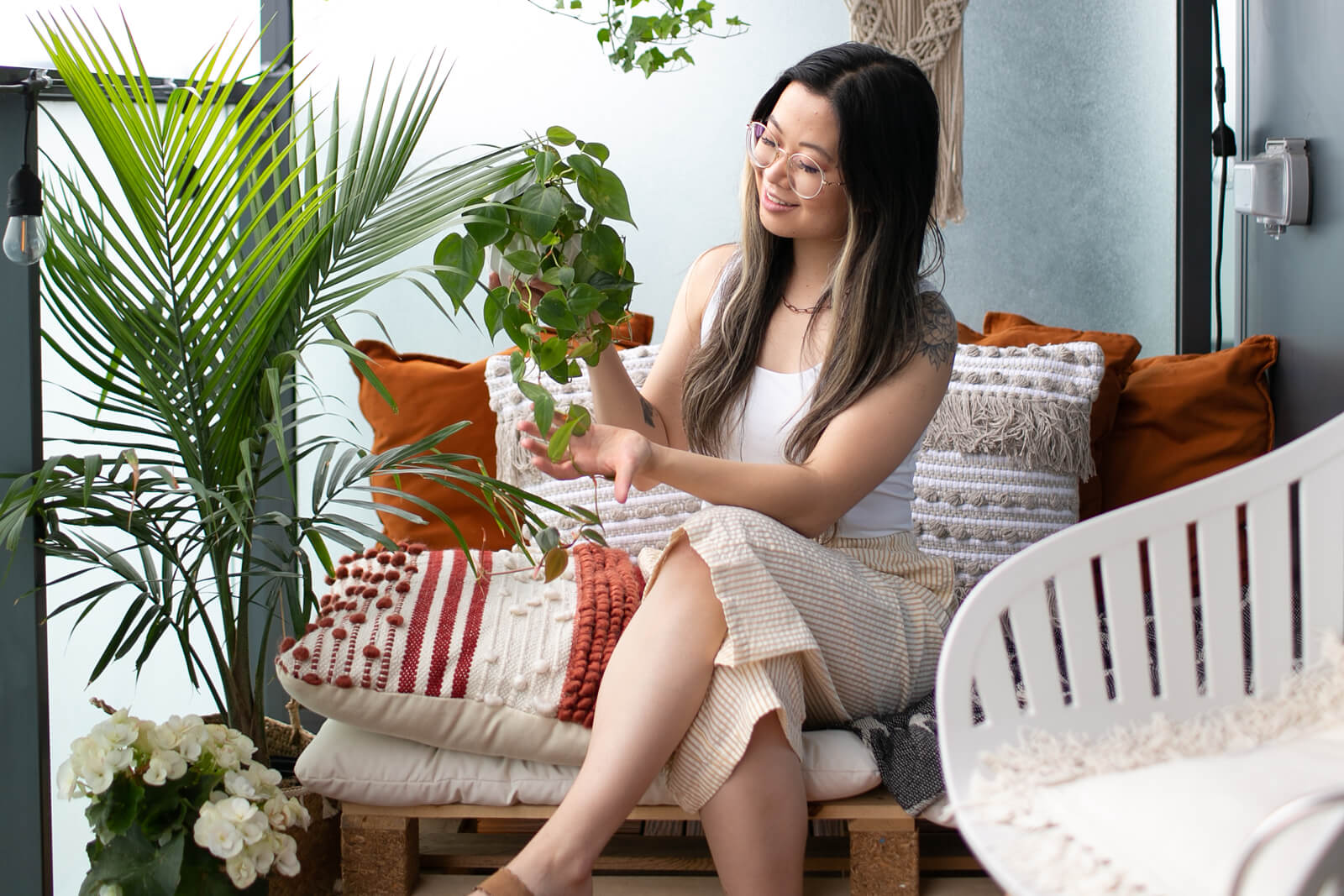 The joy of small space gardening
By Gail Pope
Journalism Intern, Landscape Ontario
Back in 2020, Tiffany Mah was going through a tough time.
During her final year of studying to become an environmental engineer, Tiffany's plans were disrupted when she suffered a concussion.
"It was a really difficult time, it was winter, seasonal depression, all these other things," Mah said. "Plus, I was looking into my future not knowing whether I was going to graduate on time. It was supposed to be my most exciting year, but I was dealing with this."
During her recovery, Mah discovered a new passion.
"I turned to houseplants as a form of therapy and I really did find that plant care is self-care," Mah explained.
Fortunately, Mah returned to full health and graduated on time. And the passion she discovered for plants led to a new opportunity.
Mah launched
Plant Mahmah
to help others discover the benefits houseplants provide to our mental and physical wellbeing.
Plant Mahmah provides consultations to clients living in any space, whether it be an apartment, condo or home. Mah examines spaces to determine the plants that would work best. The goal is to set people up for success so they can "plantify and thrive" in their space.
Her new service, a plant wall frame, provides customers with a unique functional piece of natural artwork. Mah selectes natural lush tropical plants to add to homespaces.
Mah loves to maximize space since she finds plants can quickly fill up an area. One of her tips is to always look at ways to plant vertically.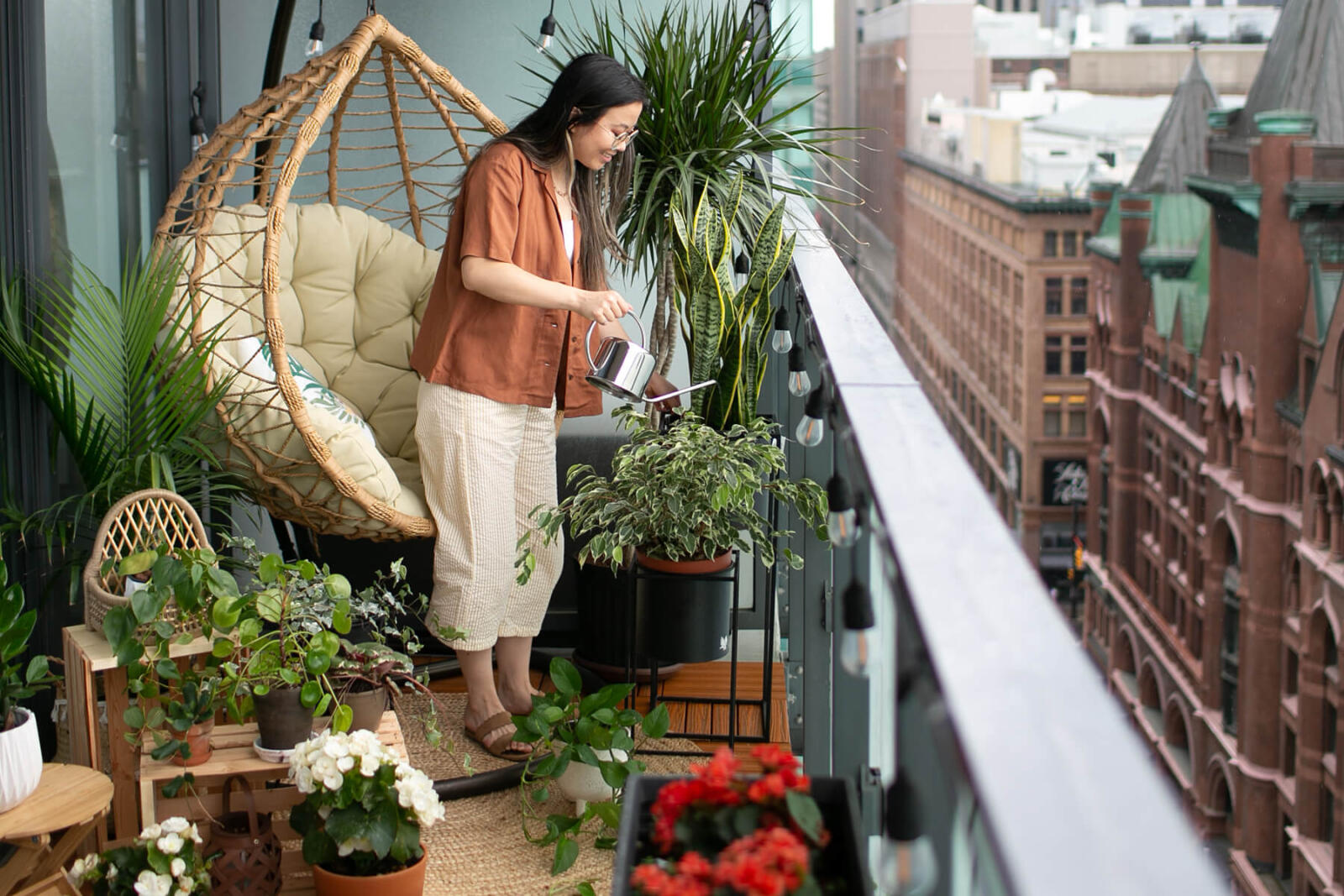 "I really quickly ran out of horizontal space as I was collecting house plants," she said. "Shelving and any type of display that you can do with your plants that utilize the full height of your space is really important when designing with plants, just because it draws your eyes upwards."
Mah explained how drawing a person to look upwards creates the illusion of a larger space. This can also be done without shelves.
"Even if you don't have a statement piece, little plants here and there that are hung on the wall can really make such a difference in lightening up the space."
Balconies are also a great way to get some greenery in your space. But be sure to check your condo board rules before making any decorative decisions.
"I wasn't able to hang planters on my balcony railings," Mah said. "But I know that on other balconies or apartments, they can definitely utilize the railing space."
Mah said balconies are also a great place to grow a variety of plants and even vegetables — if you are in the right area.
"I'm facing north, so I don't have the ideal sunlight conditions to grow vegetables because a lot of the vegetables or herbs that we may be growing do require full sun. However, I have container gardened before in a previous balcony and it's absolutely doable."
Mah said clients often say they're afraid they will kill their plants. She explained that it's all part of the learning process.
"We've all done it. We've all killed that plant. And it's about learning from your mistakes and trying again."
There are many factors that go into plant health, including the amount of light needed, soil type, and the amount of water. Mah explained how continual learning is needed for growing plants and everyone can find a type that works for their space.
"I think that plants just really allow me to be present and take a moment to just be still in a never-ending type of world where we're always 'go, go go.' I wanted to help others see the joy in that as well."