December 15, 2017
Paul Brydges
LO President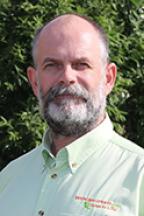 It is amazing how fast two years has gone by. I started my role as president by asking for a one word change, from "industry" to "profession." We even voted to make this change in our language to better reflect the change in perception of who we are. I have heard this change take place easily and loudly; both internally, as we speak about ourselves, and externally, as we speak to the public. If I have achieved nothing else, my hope is that I have made everyone understand that perception and self-valuation are an important tool in advancing all of our initiatives.
Until I became president, I can honestly say I did not know how many different initiatives and connections we have throughout Landscape Ontario. At each Provincial Board meeting, we heard about many projects and meetings with aligned professionals from Tony DiGiovanni. Sitting on the Finance Committee, I heard many proposals about how we can, or should spend money or direct staff resources towards many of our diverse initiatives. Once I attended meetings and became actively involved in the conversations, I realized how well-respected LO is, and how deep those connections and initiatives run.
I have worked alongside many people over the last 30+ years of my career, and have discovered my friends and colleagues who are members, as well as LO staff, epitomize what I perceive as professionals: people who provide value and quality goods and services to their customers on a daily basis — even under the trying conditions of client expectations and weather.
As we transition to our next president, Warren Patterson, I hope to remain actively-engaged with some of the committees I have either asked to be created, as with those ingrained within the association.
When I asked Alan White and Paul Doornbos, co-chairs of LO's Branding Committee, to take on the task of focusing our energy, they were brave enough to step-up for another round of self-reflection. Their work over the years has helped all of us to realize how critical it is to understand where to allocate our money and energy in an age of global digital marketing. I truly appreciate their energy and tenacity when it comes to keeping the discussion focused and positive. Without knowing who we are, we can't properly tell our story to the world. We want to be the primary source for living green infrastructure. We have the data to back this up. Now it is a matter of figuring out what that package looks like so the world can consistently find us.
As we have just observed Remembrance Day, it is a fitting time to reflect on the success of the Veterans Memorial Parkway project in London. The project is considered to be finished, but my view is that things are just getting started. It is a start towards showing the public how we can commemorate previous generations of Canadians and help to improve our depleted tree canopy.
The Highway of Heroes Living Tribute campaign is really starting to gain momentum. Through the strength and vision of our champion Mark Cullen, the project has planted about 12,000 trees so far. It's a great start on the initial goal of 117,000 trees and the long-term goal of 1.8 million. I challenge all members who have ever had a family member serve in our military, to donate a tree in their honour. It would be fitting if each company could donate $150 towards this project to commemorate our great nation's 150th birthday.
I look forward to a lifetime of friendship and comradery with all of you at many meetings, at Congress and on various job sites. I wish you all prosperity and health. You are the reason I accepted the honour of being your president. I hope you feel I have represented you well.
---
Paul Brydges may be reached at
paulbrydges.la@sympatico.ca
.