April 15, 2008
The new Master Format for construction specifications
By Robert Kennaley
McLauchlin & Associates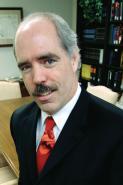 Last month, in the first part of an article on changes in commonly used construction documents, I wrote about the new CCDC 2-2008 Stipulated Price Contract. This month, we address the changes to the standard specifications generally issued by architects and/or engineers as part of a bid package.
If you have ever bid for an industrial, commercial or institutional job, you are familiar with the Master Format for construction specifications. This is because these specifications would invariably have used the Master Format's 16 Divisions, which break down the work on a consistent, division-by-division, basis and assign five digit numbers to specific components of the work. Earthworks, for example (an area of the project specifications which would commonly fall within the scope of the landscape subcontractor's scope of work), has traditionally been located in Division 2, section 02200, of the specifications.
In Canada, the Master Format is produced jointly by the Construction Specifications Institute (CSI) and Construction Specifications Canada (CSC). The benefits of using the Master Format are obvious. Everyone understands that, from the time of bidding through to the closeout of a job, if all participants in a construction project know where to look to find out what is specified, it will be better for all. Not surprisingly, the Master Format has been recognized as the industry standard for spec writers for the last 40 years.
New specs need more divisions
Over time, however, the division of the work into 16 Divisions has become insufficient to meet the new and different types of construction that needs to be specified. Progress brings with it the need for contractors and subcontractors to bid for the installation of various new technologies (including computer technologies) products and processes. Unfortunately, it was increasingly found that a significant amount of work did not fit neatly into any of the 16 Divisions.
Accordingly, CSI and CSC created a joint committee to address these problems and revise the Format. The result is the 2004 edition of the Master Format which dramatically changes the way in which work in construction is broken down and specified. The previous 16 Divisions have now been increased to 50, although 16 have been reserved for future use. The theory is that as construction requirements continue to involve new and different types of work, these new areas will neatly be slotted into one of the reserved Divisions.
The new Divisions allow architects and engineers, who are required to specify the work, to allocate work, such as safety and security systems, communications systems and building automation systems, into discrete Divisions. In addition, many of the Divisions are re-organized and many new sub-groups and classifications are created within divisions. By way of example, a new site and infrastructure sub-group has been created to deal with transportation, utility and marine construction work.
New format optional for now
The Master Format is used entirely at the option of the architect or engineer who is responsible to prepare specifications for a project. It appears that, as the new format is used on larger projects and as architects and engineers become familiar with the new Divisions, it is only a matter of time before the use of the new format becomes widespread, if not universal in the North America.
Landscape specifications spread throughout new Divisions
The significance of the change for contractors and subcontractors cannot be understated. Estimators have become familiar with the old format and are used to looking to determine their scope of work with reference to particular Divisions. For example, excavation subcontractors would read Division I (which would include general contractual obligations applicable to all) and Division 2, section 02200, to determine the particulars of their scope of work. Thereafter, they would read other contract documents specifically referenced in the scope of work.
With the change to the new format, anyone who bids for construction work must be very careful to ensure they are locating, reading and understanding all of the specifications which govern their scope of work. This, unfortunately, can pose a significant task for the landscape subcontractor. This is because much of what the landscape subcontractor does was already spread across the previous 16 Division format: landscapers could be responsible for earthworks, concrete work, electrical and lighting work, mechanical work and finish carpentry, among other things. Under the new format, landscapers will need to be careful to ensure they understand the full scope of the work, as described in the various divisions.
It is suggested that one way to approach this dilemma is to ensure that the general contractor, who has asked the landscape subcontractor to provide a price, has specified, in detail, the precise divisions and sub-groups and categories to be quoted on. What should be avoided, in all circumstances, is any agreement to provide all of the 'landscaping work' referenced in the specifications. This would simply be an invitation for disagreement over the scope of work. More information can be found at
www.MasterFormat.com
.
---
Robert Kennaley practices construction law in Toronto and Simcoe. He speaks and writes regularly across North America. He can be reached for comment at 416- 368-2522, or at
kennaley@mclauchlin.ca
. This material is for information purposes and is not intended to provide legal advice in relation to any particular fact situation. Readers who have concerns about any particular circumstance are encouraged to seek independent legal advice in that regard.