October 15, 2008
Denis Flanagan CLD
Manager, membership services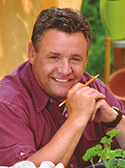 I am now working full time promoting our industry and the LO name to as many markets as possible.
The next generation of home owners/gardeners/ customers, I believe, has a different view on life. They move at a fast pace, have a free spirit, are goal driven, love to have fun and they sincerely care about the environment. Now that's where we can make a connection.
My daughter's friend, Jessica, has spent the last couple of summers planting trees. I thought that I would share her thoughts with you in this space.
Planting clean air: 1,000 trees at a time
By Jessica Harman
"Right in the middle of tent town, a F350 truck's horn honks non-stop for 30 seconds. It's breakfast time. Steaming hot eggs, bacon, pancakes, hash browns, coffee and tea are served alongside revitalizing smoothies, juice, fresh fruit, a collection of cereals and pretty much any other dreamed-about breakfast food one can imagine.
"Planters (me included) begin to stumble out of their tents like black bears emerging from caves after a long winter hibernation. Those who grasped onto the very last moments of sleep, now rush to pack their lunches in the mess tent from the once bountiful selection. These include lunch meats, freshly baked breads, veggies, leftovers, and fruit. There are even healthy supplies of treats that help to maintain energy and motivation for the day on the block. Planters manage to get into their crew trucks an hour after the F350 horn goes off, and then it's off to planting camp we go.
"Twelve hours later, and a few thousand trees planted by each person, the stiff and filthy planters struggle to lift their limbs out of the trucks back into the mess tent for supper. The food was gratefully laboured over all day by two fabulous cooks in a school bus that was renovated into a mobile kitchen. Shortly after supper is shoveled into the hungry planters' bodies, a bonfire is lit, beer cans are cracked open and guitar strings are strummed before a well-deserved night's sleep.
"As much fun as the physically exhausting and mentally demanding job actually is, it does pay off financially. But that is not the sole reason why planters plant. Most planters are attracted to the job, because of how much they love their environment. Once on the job, they become addicted to the lifestyle that is found in the bush with only nature to keep them amused and employed.
"Although they don't necessarily call themselves environmentalists, it is safe to assume that these tree planters will forever have an overwhelming love and respect for our planet. Recycle, reduce, reuse!"
There is an easy method to make those same connections revealed by Jessica, simply by attending the Dr. David Suzuki lecture that LO is hosting with the Toronto Botanical Garden on November 20. Visit our website www.horttrades.com to buy tickets. Better still, purchase tickets to give to your customers' children.
---
Denis Flanagan may be contacted at
dflanagan@landscapeontario.com
.