June 15, 2019
The not-so-seasonal career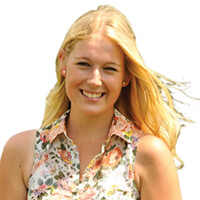 My time at Landscape Ontario has been a list of many firsts. I can now add to that list: first non-domestic plane ride, first stamp in my passport, and my first national conference. I was lucky to be a part of group of representatives from Landscape Ontario who attended the Nursery & Landscape Association Executives of North American (NLAE) conference in the stunning, Whitefish, Mont., in May. The annual event is where horticultural association executives from across North America come together to discuss how to enhance their membership experience. One of the recurring themes that the members of each association across the continent are experiencing is the challenge to find staff.
When we talk about finding staff, one of the biggest challenges is the seasonal nature of the work. If a child told their parents they wanted to become a teacher, it is quite likely the parents would not question the seasonality of that profession, even though teachers are out of work for a couple of months each year. If that same child said they wanted to become a landscaper, they might get a different response.
We hear time and again that there is a huge labour shortage and that companies are struggling to find and retain staff. But what are businesses doing to help change the shape of this career path for the future? A great strategy the Minnesota Nursery and Landscape Association (MNLA) is doing is creating career path charts to show the possible options for individuals looking to start a green career. This includes information such as job descriptions, wages, hours, etc. Armed with this information, potential candidates get a more accurate sense of what they are getting into.
As you know, landscaping is exempt from some of the labour laws set out in the
Employment Standards Act
. These exemptions include no daily or weekly limits on hours of work, overtime pay, public holidays or public holiday pay. Call me a Millennial, but that sounds rough. How can businesses with these types of norms make themselves more appealing to potential employees?
I keep hearing that it's those pesky Millennials who don't want to put in a good day of hard work, but wonder if there is more to it than that. Some companies are dealing with seasonality head on and moving towards salaried wages. That way, employees don't have the stress of finding a temporary job through the winter months, going on EI or having to do snow removal. Companies who are creating year-round opportunities for their employees seem to have a better retention rate for their staff. It should come as no surprise that people want reliable year round work. Who can argue with that?
Here are some other simple strategies I learned to help improve your staff retention:
| | |
| --- | --- |
| Do support your staff by offering professional development opportunities such as training courses. Employees that feel their company has invested in them are more likely to stay and give you their best efforts. | Don't forget that your staff have lives outside of work. They have families, commitments, and want to be at home just as much as you do. Be understanding of these obligations (within reason, of course). |
| Do reward your staff for their work. End of year bonuses, staff lunches or sending them to a chapter golf tournament are ways you can say thank you to your team. | Don't miss out on the group benefits available to your company through HortProtect. Health and dental benefits are available to member companies at a discounted rate. |
| Do communicate clearly with your staff. They want to be kept in the loop. Make sure clear expectations are outlined in job descriptions and employee manuals. Tell them in advance if they are needed to work additional hours such as weekends so they can plan ahead. | Don't let a small problem turn into a big one. If there is a problem, deal with it right away before it grows and potentially impacts more people. Validate your employees concerns by addressing an issue rather than letting a problem grow. |
| Do foster a positive team environment. Provide company clothing to your staff, host frequent team meetings, and involve your staff in setting goals that will help create a sense of involvement with company operations. | Don't forget to look at options that can keep your employees working year round. Salaried wages, banked hours, or winter training are ways to avoid laying off staff. Employees that don't have to find second jobs are more likely to stay — and be happier, more dedicated, and more productive. |
---