October 7, 2019
The real value of workplace safety
BY MARK BRADLEY
The landscape industry remains one of the few trades without a Red Seal Occupational Standard. With no industry standard policies and procedures or oversight in place, it really is the 'Wild West' when it comes to safety — so buyer (and worker!) beware. If you're a business owner looking to attract, and keep, a great crew, avoid unnecessary business costs and grow a sustainable business, you need to prioritize workplace safety. And you can start by looking at safety as an investment, not a cost.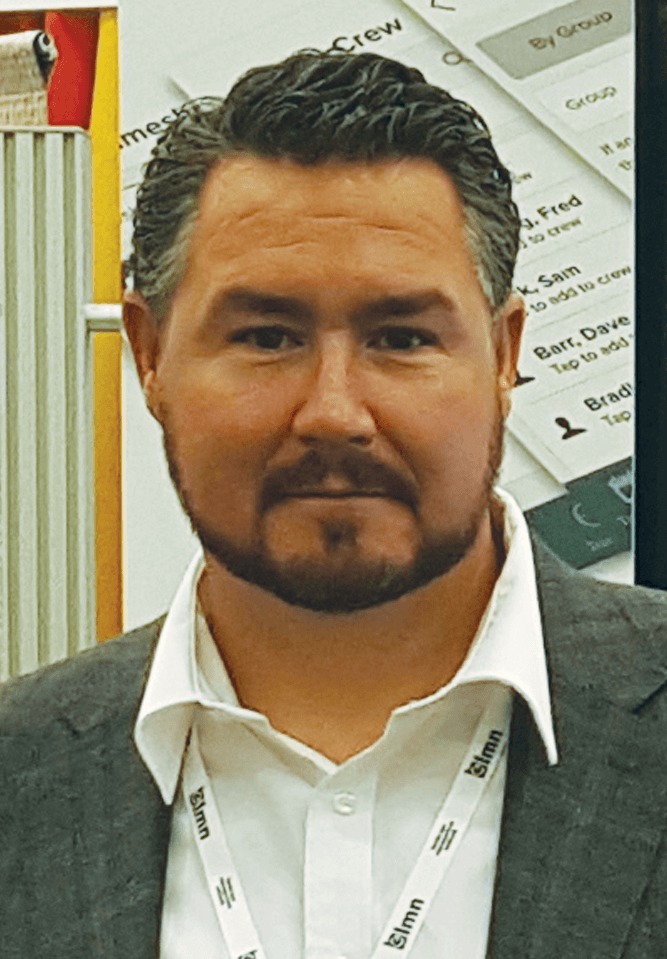 The most recent statistics from the Association of Workers' Compensation Boards of Canada tell us that in 2017, 951 workplace fatalities were recorded in Canada. Furthermore, 251,508 claims were accepted for lost time due to work-related injury or disease. As these claims only include what has been reported and accepted by the compensation boards, it's obvious the impact is even greater. In an unregulated industry like landscaping, accidents are bound to happen. However, they can be reduced if you are proactive about safety.
Create and promote a safety culture
The value of safety extends beyond accident prevention. When it comes to your crews, it should become a key part of your culture. Safety isn't as simple as instructing workers to wear pants instead of shorts, or insisting on goggles while trimming hedges. It's about fostering an environment where workers feel secure, protected and valued.
"We've always looked at safety as a byproduct of proper training and education," said Arden Urbano, President at Greenius, an online training provider for the green industry. "When you give an employee a piece of equipment they're not trained on, or you neglect to explain why it's important to wear ear protection, you're failing them and your business. With proper education, they'll perform in a safer manner, treat your equipment better and be more productive."
No matter how small your business is, get a training plan in place early on:
Identify general and specialized training needs for each job role.
Develop a training program in-house or select one from a provider and make it mandatory for new hires.
Provide regularly scheduled training updates for workers, e.g. new equipment instruction, plowing techniques, etc.
Solicit feedback from foremen and crews on safety, e.g. hazard identification, new training opportunities.
Implement a monthly or quarterly safety award.
Promote your commitment to safety on your website, social media and in your job listings.
When your crews understand the value your business places on their safety and feel empowered with proper education, they are more likely to stay.
Avoid the costs of an unsafe workplace.
Have you ever thought about how much money you waste on equipment repairs that are the direct result of unsafe handling and improper use? Arden recalled a client whose bill for window replacements one year was $50,000. Why? His workers didn't have trimmer guards up, which resulted in broken windows on 22 homes and five vehicles. This business owner, along with many others, pads equipment budgets to account for preventable repairs like these. If they diverted that money to training, however, the investment will pay for itself.
Your worker forgot his steel-toed boots at home, but you have a tight schedule. In this case, it's safety versus productivity, and a contractor focused on long-term success versus a short-term fix will make the right decision. When you make safety mandatory and ensure those values are passed on to your foremen, you won't have to worry about what-ifs or deal with preventable accidents.
When it comes to costs associated with workplace safety, we tend to focus on big ones like lost hours and potential litigation. In the event workers are off due to injuries, you are not only losing labour, but crew morale takes a hit from both the event, and increased workloads until a replacement is found.
Sit down with your foremen and document all the ways in which failure to adhere to safety protocols could cost your business. Think about costs like rework, for example. Be sure your safety policies and procedures are updated and relevant training is scheduled.
Track safety for sustainability
Safety sells. Whether you are going for large commercial snow contracts or small residential design/build projects, the more documentation you can provide to prove you're a "Safety First" company, the better. Ensure employees are up-to-date on the latest safety training, with the certificates to prove it.
Once you have landed a snow removal job, for example, you need to 'walk the talk' with proper documentation that can answer questions like:
What time did your crew arrive at the property?
How much salt was used?
What were the weather conditions?
Using business management software with features like time tracking and GPS verification encourages crews to follow safety practices.

A 2017 study shows that 77 per cent of landscape contractors believe a shortage of quality employees hinders their company's growth. Demand for good workers is high and you need to compete with more than just a salary, so dedicate a part of your marketing plan to the following tactics:
Get customer and employee reviews on social media.
Nominate your business for safety awards.
Feature employee testimonials in marketing material.
The reality is, an employee-first approach has bottom line benefits to every aspect of your business. You certainly can (and should!) put a price on workplace safety. By investing in a culture of safety, you set your business up for long-term success. But most importantly, you are doing everything you can to protect your most valuable asset: your people.

Mark Bradley is CEO of LMN Software, and former CEO of TBG Environmental, both based in Ontario.