September 15, 2009
The snow maintenance contract: Managing the risk of slip and fall
By Robert Kennaley
McLauchlin & Associates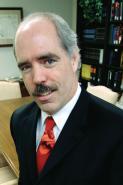 Eight to ten years ago, winter maintenance contractors faced a crisis: the number of insurance companies that would insure contractors was decreasing, while premiums were rapidly escalating. This was all in response to slip and fall claims, resulting in subsequent insurance settlements.
Landscape Ontario and CNLA took a number of steps to help resolve the problem. Some of these included a lead role to create and market HortProtect (an insurance product that offers members discounted insurance premiums based on the volume), the development of a standard form contract for winter maintenance services in the commercial context, a substantial push towards educating member contractors about how to manage the risk of the slip and fall, and efforts toward effecting change through political and bureaucratic means.
Manage contract issues
In these economic times, it appears that the insurance crisis either is, or will soon be, upon us again. Accordingly, we want to revisit some of these issues in this space. This month, we will briefly outline how contractors may manage the issues through contracts and at the job site. Next month, we will discuss what contractors can do to protect themselves after a claim arises, as well as how contractors might get involved as part of LO, to address the problems from a more broad-based perspective.
Pursuant to the
Occupier's Liability Act
, the responsibility to guard against a slip and fall in Ontario generally lies, at first instance, with the "occupier" of the premises. The winter maintenance contractor's client will generally always be an occupier, who hires the maintenance contractor to meet some of these responsibilities. The contractor does not, by simply agreeing to meet some of these responsibilities, generally assume any obligations beyond those which are expressly or by implication described under his contract.
The terms and conditions of the contract are therefore extremely important. In the event of a claim, if it is not clear what the contractor agreed to do for his money, it will be difficult for a court or insurance company to determine whether or not the contractor properly performed his work. Such ambiguity can lead to the contractor being found liable, or to an insurance company settling the claim and increasing the contractor's premiums.
Contractual terms and conditions
If, on the other hand, the contract properly describes the scope of work, the contractor should only be liable for breach of contract if he fails to perform that work in accordance with the contractual terms. The lessons to be learned, with respect to contractual terms and conditions in the winter maintenance contract, include the following:
Contractual terms and conditions should be specifically tailored to the snow and ice maintenance industry.
The contract should specify which of the parties is responsible to determine when and where ice melting products will be applied, as this responsibility lies with the client at first instance. The contract should properly and accurately detail the extent to which the contractor is assuming this responsibility.
The scope of work under the contract should be fully and accurately described. (It is submitted that accuracy always requires the use of a site map).
Contractors should specifically exclude responsibility for circumstances beyond their control, for areas not included in the contract, and for areas which are in disrepair such that the risk of a slip and fall increases.
Contractors should be entitled to timely notice of a slip and fall claim (for example within so many days of the client learning of such a claim).
"Hold harmless" clauses should only apply if the contractor is either negligent or fails to perform his work in accordance with the contract. Going beyond this is to agree to be liable for events over which the contractor has no control, and for which the contractor is not being paid.
In the event of a slip and fall claim, the contractor should be able to show that he had a reasonable system in place to ensure that his contractual obligations were being met. What will constitute a reasonable system will vary in the circumstances, however, it will generally:
provide for regular inspections of the premises (how regular will depend on what obligations have been assumed by the contractor)
pay special attention to known problem areas
provide for the blocking off of particularly dangerous areas until they are safe
anticipate water run-off from gutters or neighbouring property
involve special procedures to deal with spring freeze and thaw cycles.
Good records
Having records of how the contractor has monitored his employees or subcontractors, to ensure the work was being properly performed, can help the contractor to show that a reasonable system was in place. In this regard, a prudent contractor will have good records of the training he has provided to his workers or subcontractors. These records would preferably speak to how particular problem areas of a site would be dealt with. Having the workers sign off on a job description and work policy, after training, is worthwhile. In addition, having records of how the contractor has monitored his employees or subcontractors to ensure the work was being properly performed can help the contractor to show that a reasonable system was in place.
---
Robert Kennaley practices construction law in Toronto and Simcoe. He speaks and writes regularly across North America. He can be reached for comment at 416- 368-2522, or at kennaley@mclauchlin.ca. This material is for information purposes and is not intended to provide legal advice in relation to any particular fact situation. Readers who have concerns about any particular circumstance are encouraged to seek independent legal advice in that regard.