June 15, 2015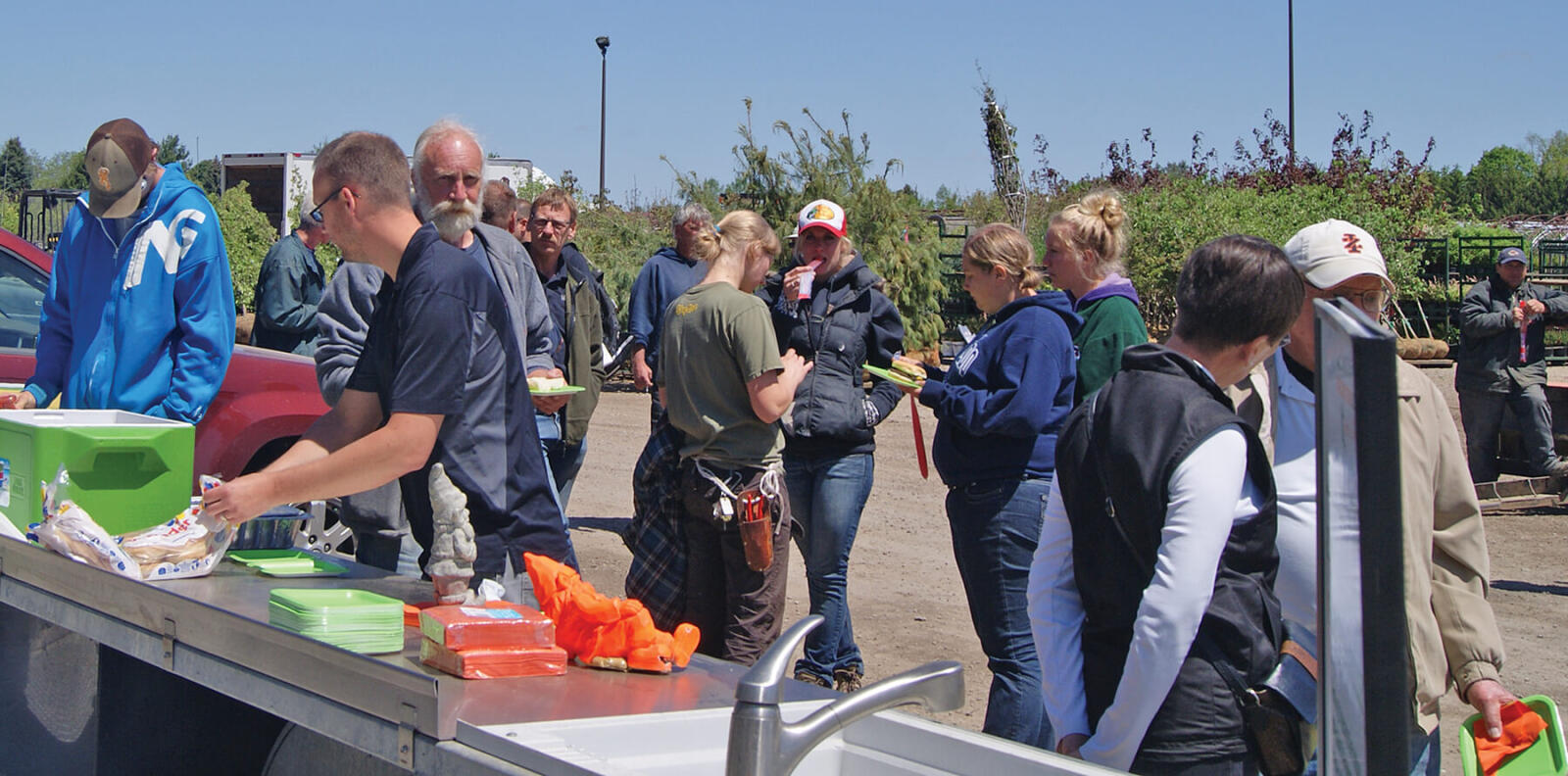 By Myscha Stafford
Membership and Chapter Coordinator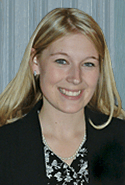 To celebrate Mother's Day last month, my mom and I took a shopping trip for our first round of purchasing perennials. I admit I was like a kid in a candy store, selecting anything fitting into my sunlight quota and colour scheme for this year's garden (if you've stopped by the office, you likely won't be surprised that the theme is pink).

It was fantastic to see the names of so many LO member companies on the various plant materials. When I saw a familiar logo on the pots, I had many moments of thinking, "Hey, I know them!" I must say, it made me very proud. Thank you for your hard work and continued excellence; you make the industry look beautiful!

As things heat up for your company for the summer (literally), I wanted to remind you of some of the safety resources available to you and your staff. Not to sound like a public service announcement, but safety is the responsibility of both staff and management; this cannot be reiterated enough.

A safe company is going to be more productive and efficient, have less paperwork in the long-run (an accident report is a minimum of eight pages for you and your employee), and looks better to potential clients. It is also the law to be compliant with provincial and federal safety regulations. You are in a unique industry and thus have unique and specific regulations that must be adhered to, for the safety of yourself and your team. These safety rules and requirements do sound daunting at first, but we are here to help.

Your LO information hub, horttrades.com, has an extensive list of safety resources, including WSIB and occupational health and safety requirements and legislation, safety templates and checklists, as well as a wide variety of training resources for you and your staff.

These resources cover everything from vehicle inspections, safe equipment handling, working in potentially hazardous environments, and a hot topic on everyone's mind these days, working in the sun. The latter becomes increasingly important as you spend more time outdoors with temperatures and humidity on the rise. You and your staff spend long hours outside and while your tans are incredible, keeping cool, hydrated and protected from the sun are extremely important to reduce the risk of long-lasting damage to your bodies.

For additional resources, you can always consult Landscape Ontario's HR Toolkit. You will find all of these fantastic and free resources at horttrades.com/HRtoolkit. If you have specific safety questions, you may contact LO's own safety and labour expert, Sally Harvey at sharvey@landscapeontario.com.

On May 20, we had our first Member Appreciation Day hosted at Connon Nurseries/ NVK in Waterdown. The event was a success and a great learning experience for our first Member Appreciation Day. Thank you to everyone who came out to visit. Photographs from the event may be viewed on Landscape Ontario's Facebook page, facebook.com/landscapeontario.

We will host our next Member Appreciation Day in June at Beaver Valley Stone in Thornhill. Be sure to check your e-news for the details, so you can come and get your LO resources, swag, and of course some refreshments.

While things slow down for us in May and June (during one of your busiest times), we have a full calendar starting in July with a number of chapter events. Waterloo Chapter's inaugural Family Day at Bingemans in Kitchener takes place on July 19. Toronto Chapter hosts the first golf tournament of the season on July 23 at Nobleton Lakes Golf Club. Golden Horseshoe Chapter's golf tournament is on August 14 at Willow Valley Golf Course. We're heading to Eastern Ontario in late August for the Upper Canada Chapter's golf tournament on August 21, and Ottawa Chapter's golf tournament on August 27. August will also include Georgian Lakelands Chapter's annual barbecue and sector group update.

There will be more golf events in September with tournaments hosted by the London and Windsor Chapters, as well as the 2nd annual Georgian Lakelands Putting Challenge.

For details and online registration for these events please visit your chapter's webpage at horttrades.com or contact me directly at myscha@landscapeontario.com or 1-800-265-5656, ext. 354.

---
Contact
Myscha Stafford
with your questions about LO member benefits.