October 12, 2022
Time to pay off that social debt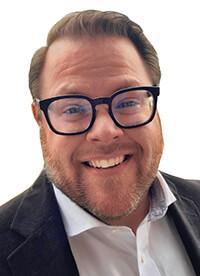 We are social beings, so it makes sense that we naturally want to get together with our peers. The pandemic was riddled with heartache, illness, loss, and tremendous isolation. There is no doubt the past two and a half years profoundly affected our mental health. Many of us (extroverts, I'm waving at you) started to rack up quite a bit of social debt. Getting together in social settings is a necessity for social beings. For every occasion or event we weren't able to go to, it felt like it was something we would have to make up for. This is how the term social debt came to me.
It's pretty apparent that the Landscape Ontario community is ready to pay off that social debt. Once the calendar flipped over to September, it was clear that in-person events were something we all needed to get back to. LO staff and members somehow managed to book and execute four big events in one week.
On Sept.15, the Landscape Ontario Snow and Ice Management Sector Group hosted Snowposium. We welcomed over 350 snow professionals to our conference facility in Milton, Ont. That evening, Landscape Ontario's Golden Horseshoe Chapter held its 30th annual Chicken Roast, hosting around 550 people. Wow! Then, on Sept. 16, the Waterloo and London Chapters each hosted their annual golf tournaments. We are happy to say both tournaments were at full capacity.
It was important to me to try and speak to as many people as possible who came out to these events. Landscape Ontario's relevance is through our chapters and our sector groups. I didn't get to speak with everyone, but I definitely tried.
Here's a list of recent and upcoming events LO has organized to help you pay off your social debt:
Ottawa Chapter Nine and Dine, Sept. 29
Toronto Chapter Shop Talk, Sept. 29
Upper Canada Chapter Golf Tournament, Sept. 30
Toronto Chapter Tool Swap, Oct. 8
Waterloo Chapter Fall Freeze Up Dinner and Dance, Nov. 18
IPM Symposium (virtual), Jan. 5
2023 Peer to Peer Workshop, Jan. 9
2023 Landscape Designers Conference, Jan. 9
50th anniversary Congress, Jan. 10-12
Landscape Ontario creates community through these events. Sure, we hosted an incredible amount of virtual events, but we just don't connect the same way via video as we do in person. I have observed a surge in engagement from our community through our recent events. If you haven't been able to make it to a local chapter event, this is your invitation to attend the next one.
I want to make sure you get the dates for LO Congress in your calendar. As you're reading this, please pause for a moment and block off January 9-12, 2023 right now. I'll wait.
Many of us were devastated to have to cancel Congress for 2022, including the staff team that put in so much of their time and hard fought efforts. So, let's make this the best Landscape Ontario Congress ever. It's our 50th anniversary and we have a lot to celebrate! Landscape Ontario's Congress Trade Show is where friendships are made, relations are renewed, and where the landscape community reunites.
Let's collectively pay off our social debt by supporting Landscape Ontario's events.
See you there!
---