February 15, 2010
Time to prepare a sales budget
By Mark Bradley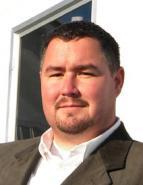 In our previous article, Dan and Bill discussed how Dan must focus on growing his company's profits, rather than its size, if he hopes to turn things around. Dan also learned that he must base his hiring decisions on meaningful numbers and not assumptions, and that his operating budget can be used as a managing tool to turn his projections into reality.
In this month's article, Dan and Bill discuss a key piece of his operating budget: the sales budget.
Bill spent about half-an-hour on the telephone preparing Dan for his first sales budget. Dan understood how to read his previous numbers from his Profit and Loss Statement, but still wasn't comfortable making future projections. Bill insisted that Dan be realistic in his projections, and the logic behind this was simple: it's a lot easier to spend money than it is to find it. And, it's better to exceed your sales' forecasts rather than to not achieve them.
Dan also decided to cap Danscaping's growth and focus on improving its profits. After all was said and done, his company had made less than $2,000 last year, and this tempted Dan to throw in the towel. But quitting wasn't in him. He worked hard all his life, and he was determined to apply this same work ethic into regaining control over his business. Thanks to Bill, Dan now understood that his operating budget was the best tool to help him achieve his plan for profit by enabling him to:
Build measurable goals
Develop a greater awareness of his business and make calculated decisions to achieve its goals
Simulate the effect of changes to his sales and expenses and determine how these will impact his bottom line, before they happen in reality
Dan finished putting the numbers together and emailed Bill the results. After a few days, Bill called him back to discuss his work.
"I see you've decided to cap your growth this year," noted Bill.
"I have," said Dan. "I think you were right. I need to hold steady until I fix Danscaping's problems. It makes more sense."
"That's a wise decision, Dan. Now, did you put much thought into these numbers?" asked Bill.
"I did. I looked at last year's numbers every which way I could. I'm sure we can keep those numbers steady. I dropped the construction revenues slightly, but I increased our snow revenues. It's easier for us to manage the snow work, so I think we can realistically achieve those goals."
"Sounds like a logical plan, and I bet you're starting to appreciate how much easier it is to make such key decisions using a budget," said Bill.
"There's no two ways about it, Bill. Knowing the results of my decisions before I even make them is like having a time machine that I can use to travel into the future, survey the situation, and come back with a list of changes that will make things better," said Dan. "I also never realized how much potential for profit there is right inside my company until I took such a close look at its numbers," he continued.
"This is only the beginning, Dan. Your company's true potential will become even clearer to you once you have more experience using your budget," said Bill.
"Now about your sales budget; last year you worked on your biggest project, right?" asked Bill.
"Yes, the Danson project was an $80,000 job, but it was a complete mess. I'm just glad it's over."
"Perhaps, but that's a lot of revenue you'll need to replace next season," said Bill. "What is your average job size?"
"I'd say in the range of $10,000 to $15,000," said Dan.
"Do you have another job the size of the Danson project lined-up for this year?" asked Bill.
"No, and I can live without another headache like that job! Our crews and the general contractor on the Danson project always butted heads. We also never received the information we needed on time, they kept adding work mid-stream, and they never paid bills on time!" exclaimed Dan.
"OK, but based on your average job size, you need to sell six to eight jobs this year to make up for that missing revenue. Can you close those extra sales? Do you already have any work sold for next year?" asked Bill.
"In fact, I do." said Dan. "I'm working on a few referrals already."
"And, isn't your biggest snow contract up for tender again?" asked Bill.
"Yes," said Dan, "but so is their other property on the other side of town. I've already spoken to the facilities manager and he wants us back again this year. If we win both jobs, we'll easily hit our snow targets."
"That would be the best scenario. But do you remember how last year you called us looking for salt because you didn't have enough to service your properties and were taking some heat for it? Have you considered that you may need more this year?" asked Bill.
"I have," said Dan, "When I was making my plan, I called my supplier and he agreed that if I win the contracts, I can set up a pre-purchase plan that will guarantee my supply. They'll also split the payments up from December through March."
"Excellent," said Bill. "You're already starting to take action to achieve your plan for profit, and I'm sure you're beginning to appreciate how your plan forces you to improve your tactics."
When he'd completed his sales budget, Dan had felt more engaged in his business than he had felt in years.
"You're right, Bill. I don't think I truly understood how the pieces we've been talking about all tie together until now," said Dan. "I thought I did, but the numbers bring clarity."
"Now don't get too caught up in these sales numbers just yet," said Bill. "We've only begun to scratch the surface; you still have to verify your plan, and then build expense budgets that will help you control and minimize costs while achieving your sales plan. This process gets a lot easier with experience. Let me review your payroll numbers and I'll get back to you."
To be continued next issue
Wish you knew someone like Bill to help steer your company in the right direction? Join LMN and Landscape Ontario for Seize Control: Your Operating Budget workshop series. Bring your company's numbers, and leave with an operating budget and pricing system built specifically for your company. For more information go to
www.landscapemanagementnetwork.com
, email
workshop@landscapemanagementnetwork.com
, or call 1-888-347-9864.
---
Mark Bradley is the president of The Beach Gardener and the Landscape Management Network.