November 15, 2011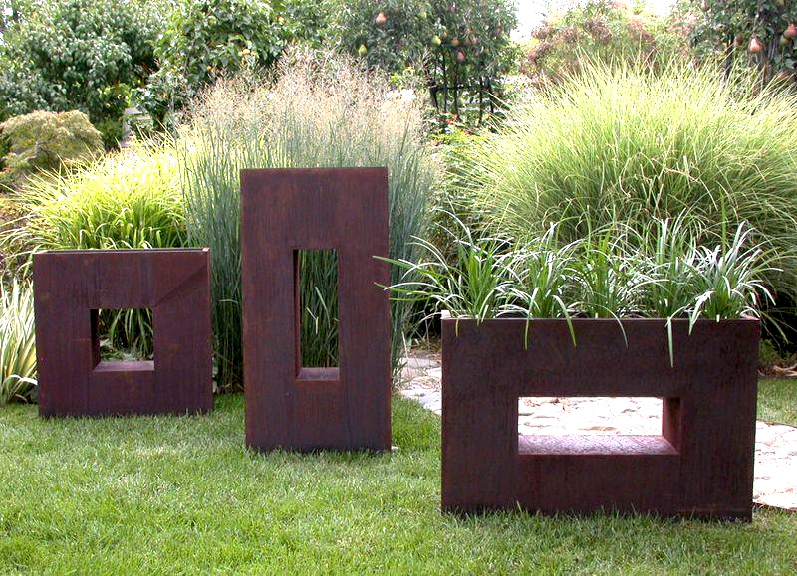 Toronto Chapter plans to Green Streets
By Allan Kling CLP
You remember Mel's moose? Those brightly coloured plastic beasts scattered throughout Toronto.
Green Streets! is a similar concept, but think living gardens instead of synthetic animals. Imagine 50 pocket gardens strategically placed throughout downtown Toronto, creating the perfect lunch-hour walking tour. Each garden will be the result of a partnership involving Toronto's arts community, our local landscape industry and downtown businesses.
These will be small gardens — some no bigger than a bathtub — but each utterly unique. They are meant to be head-turning, the result of imaginations running wild. The design theme is sustainability, although loosely defined. Think of everything from re-purposed junk to innercity agriculture. Think of what happens when nature, innovation, and imagination meet on the street.
Green Streets! is an initiative of Landscape Ontario's Toronto Chapter. Those of us working in the city's core believe that gardens do belong downtown, where they can amuse, inform and inspire the hundreds-of-thousands who live and work there.
Landscape Ontario members are ideally positioned to deliver these gardens.
Our designers, contractors, growers and retailers have the tools, materials and know-how to create and maintain them.
In doing so, these members will have an opportunity to tell the LO story and to showcase their work. The net result will be that Torontonians get a living lesson in gardening and some exercise while touring the gardens. Landscape Ontario gets an opportunity to promote the horticultural industry to the urban consumer and members are able to demonstrate their services to a very large market.
Green Streets! is open to anyone with an imagination! We are looking for teams with wild ideas and the skills to build them. If you are a contractor or maintenance provider, consider partnering with a landscape design professional, florist, architect or student. Landscape Ontario is securing sites in Toronto's business district, which will be assigned to those with the most exciting ideas. The project will launch in May 2012 and the gardens will be maintained through September of next year.
This is a competition. Selection criteria and guidelines are under development now and will emphasize designs that speak to sustainability innovation, education and imagination. Winning entries will be announced in January, giving selected teams five months to turn ideas into realities.
LO's Toronto Chapter will launch a website shortly that contains all the details. In the interim, contact Allan Kling at
akling@urbangarden.ca
for more information.
Caption:
Green Streets! will feature small gardens with head-turning results.