December 15, 2017
Twelve things to celebrate
By Denis Flanagan CLD
LO Manager of Membership and Public Relations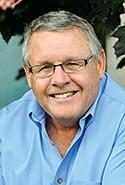 A partridge in a pear tree
The handsome partridge is a smart bird and always keen to stay trendy. It nests in a pear trees (
Pyrus communis
) knowing that fruit and vegetables are the fastest growing trend in gardening. That's why our own smart staff in LO's Publishing department are focusing the 2018 edition of our
Garden Inspiration
magazine on food and family. Look for this annual publication to be released at Canada Blooms, March 9-18, 2018.
Two turtle doves
Doves are a world-wide symbol that represent peace. When we see mourning doves in our own gardens this winter, they are likely nesting and pecking on the seeds of cedars (
Thuja occidentalis
) and other evergreens. They also gather around feeders full of millet seeds purchased at a Green for Life garden centre. Let's reflect for a couple of minutes on how we can encourage peace in these crazy times in our own communities and worldwide.
Three French hens
Your LO staff learned a lot about farming this past summer, by adding our own chicken coop near our established pollinator garden that is home to our two beehives. The 24 fresh eggs provided by the chickens were enjoyed every week by staff and their families. Credit goes to Kim Burton and Myscha Stafford for taking care of our feathered friends. We learned many lessons about keeping livestock and I learned to keep a tidier desk at home after my wife came across the invoice from Rent-a-Chick.
Five golden rings
Rings are the symbol for the Olympics, the ultimate competition on the planet. Of course, we have our very own competition: LO's annual Awards of Excellence program. Awards are handed out during a special ceremony at Congress. Without doubt, the ceremony is the best opportunity to showcase the talent and professionalism of our members as explained in our brand new promotional booklet, Find your future.

This January, the awards will include the celebration and promotion of the new Monica van Maris Award. The award recognizes a woman who has demonstrated exceptional leadership in the green profession. Let the nominations begin!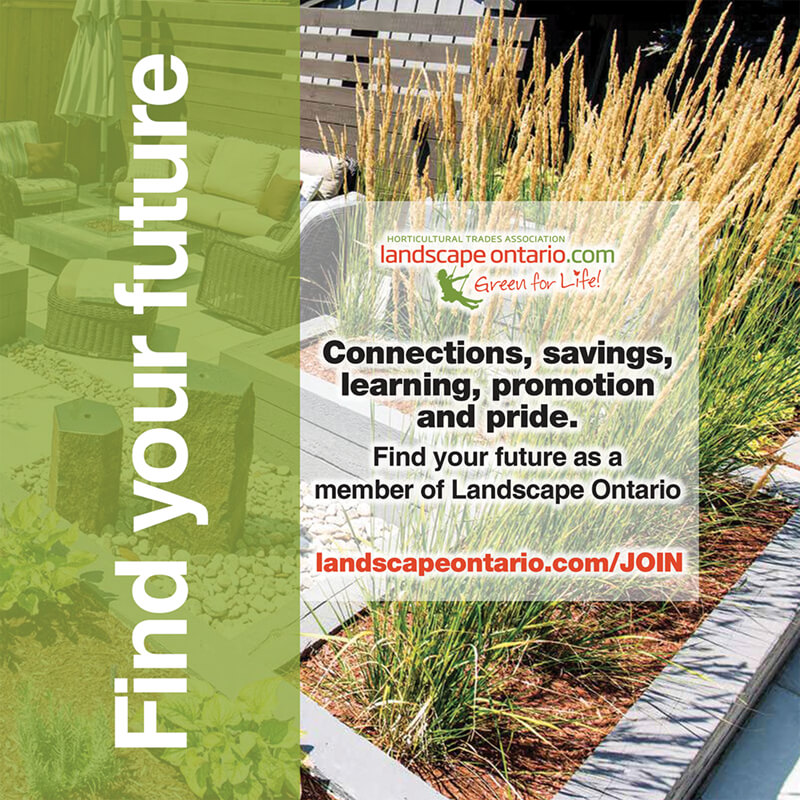 Six geese a laying
Our members that maintain commercial properties tell us Canada geese can sometimes be a major problem. A discussion on this topic was recently heard at an LO chapter meeting. Meetings are where professional members gather to network, share ideas, learn from experts and solve common problems faced by all.
Seven swans a swimming
With ponds frozen over and being used by future stars of the NHL, the long-necked, beautiful birds need a good place to overwinter. Swans are not true snowbirds — Florida is not the place for them, so they seek areas that offer protection from the elements. An interesting story from the Toronto Star on the comeback of trumpeter swans is a good source of information to share with your clients that have large ponds. See
gfl.me/h3FW
.
Eight maids a milking
When we have marketing meetings, we often refer to the successful advertising campaigns of the Dairy Farmers of Ontario. How can we achieve similar success with our own brand? Let's make it a goal in 2018 to promote the benefits of plants and create our own successful campaign.
Nine ladies dancing and 10 lords a leaping
On our colourful trial garden stage this past summer, we had a spectacular performance by some real plant superstars:
Hydrangea
'Let's Dance' and 'Twist 'n Shout' with a talented supporting cast, including:
Potentilla
'Mango Tango,'
Salvia
'Rockin,'
Rosa
'Mystic Fairy' and
Heliopsis
'Prima Ballerina' plus a tasteful display by
Zinnia
'Rasberry Ripple' and
Verbena
'Cherryburst.' These new and exciting plants were all expertly choreographed by Roger Tschanz, David Turnbull and Kathleen Pugliese.
Eleven pipers piping and 12 drummers drumming
Talented musicians can often be heard performing at events that celebrate our Canadian military. LO members participate at the National Military Cemetery in Ottawa, the Battle of the Atlantic Memorial at HMCS Prevost in London and from Toronto to Trenton in support of the Highway of Heroes Living Tribute. This involvement speaks volumes about our members who, during an extremely busy time, still manage to find time to be actively involved in these worthy causes. On behalf of the association and the entire membership, I would like to extend a big thank you to all those individuals and companies who participate in these important events.
And a happy new year
As we near the end of another year, I hope you all get a much-needed break from your hectic schedules and enjoy some time with friends and family. LO's Membership Services Team of Meghan Greaves, Myscha Stafford and I wish you all the best in the coming new year.
See you in 2018!
---
Denis Flanagan can be reached at
dflanagan@landscapeontario.com
or at 905-875-1805, ext. 2303.