April 27, 2023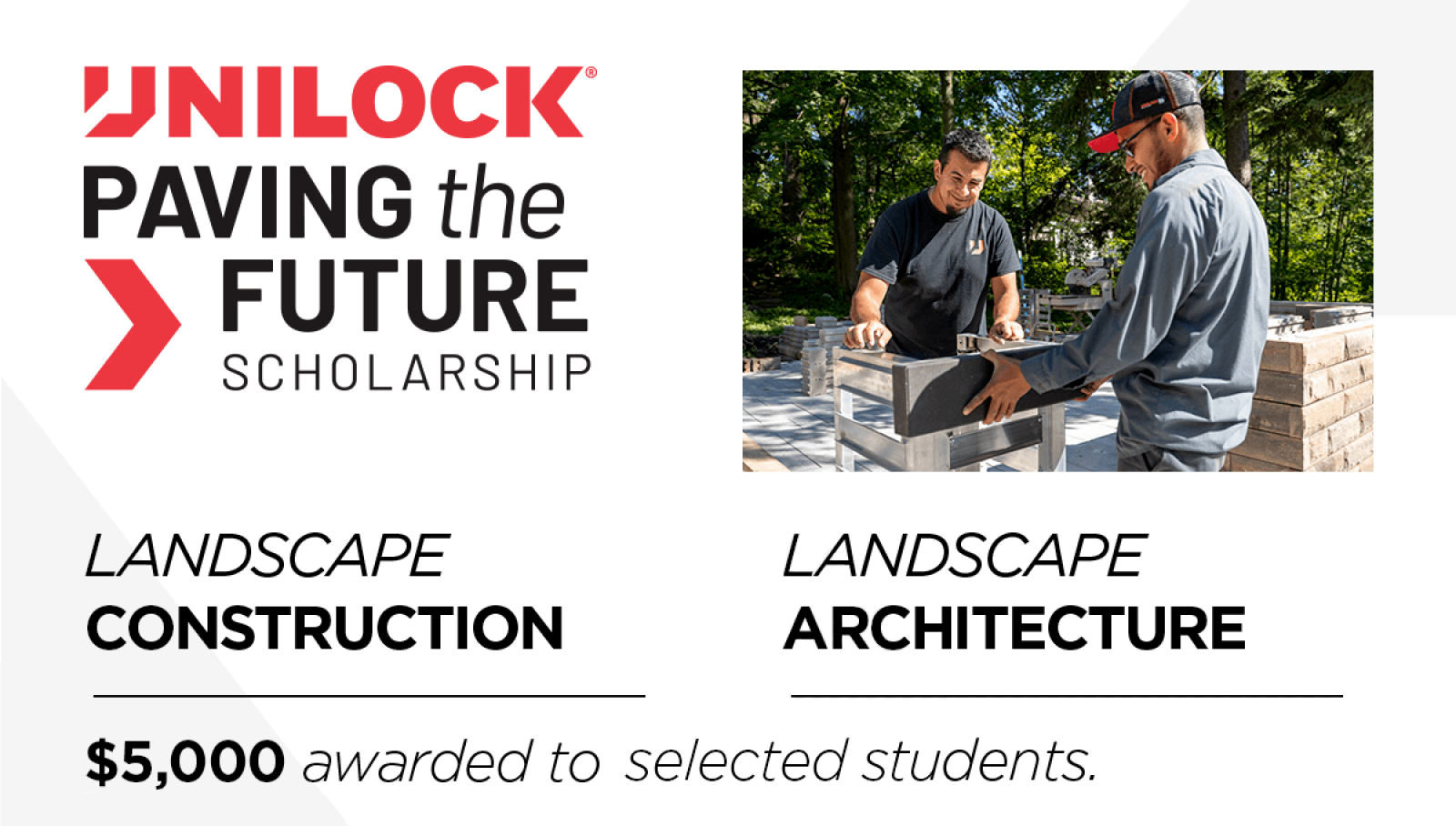 Unilock offers $5,000 scholarships

Unilock announced it is continuing the Paving the Future Scholarship program launched last year in celebration of the company's 50th anniversary. The program awards selected landscape and landscape architecture students in Canada and the United States $5,000 each to help pay for their education expenses including tuition fees, books, housing, and transportation costs.

"Ed Bryant is remembered as founder of the Unilock Group of Companies and the pioneer who first established a paver manufacturing site in North America in 1972," the company said. "His passion, collaboration and innovative spirit brought an ecosystem of partners together to kick-start the hardscaping industry - Manufacturers, Dealers, Architects, Installers, and Sales Teams – all working to pave the way forward in a completely undefined space. Bryant's vision of building the industry in a way that benefits many drives us to continue to invest in the communities to which we belong. The Unilock Paving the Future Scholarship commemorates the company's late founder Ed Bryant's legacy by investing in a new generation of landscape design, architecture, and construction leaders. This scholarship program recognizes students in their final year of study who are active members in their community and demonstrate an ambition of being a thought leader in the landscaping industry of tomorrow."

Applicants must submit their applications to Unilock by the deadline of August 31, 2023 and winners will be notified by Oct. 10, 2023. For full details, visit: unilock.com/paving-the-future-scholarship.