March 15, 2016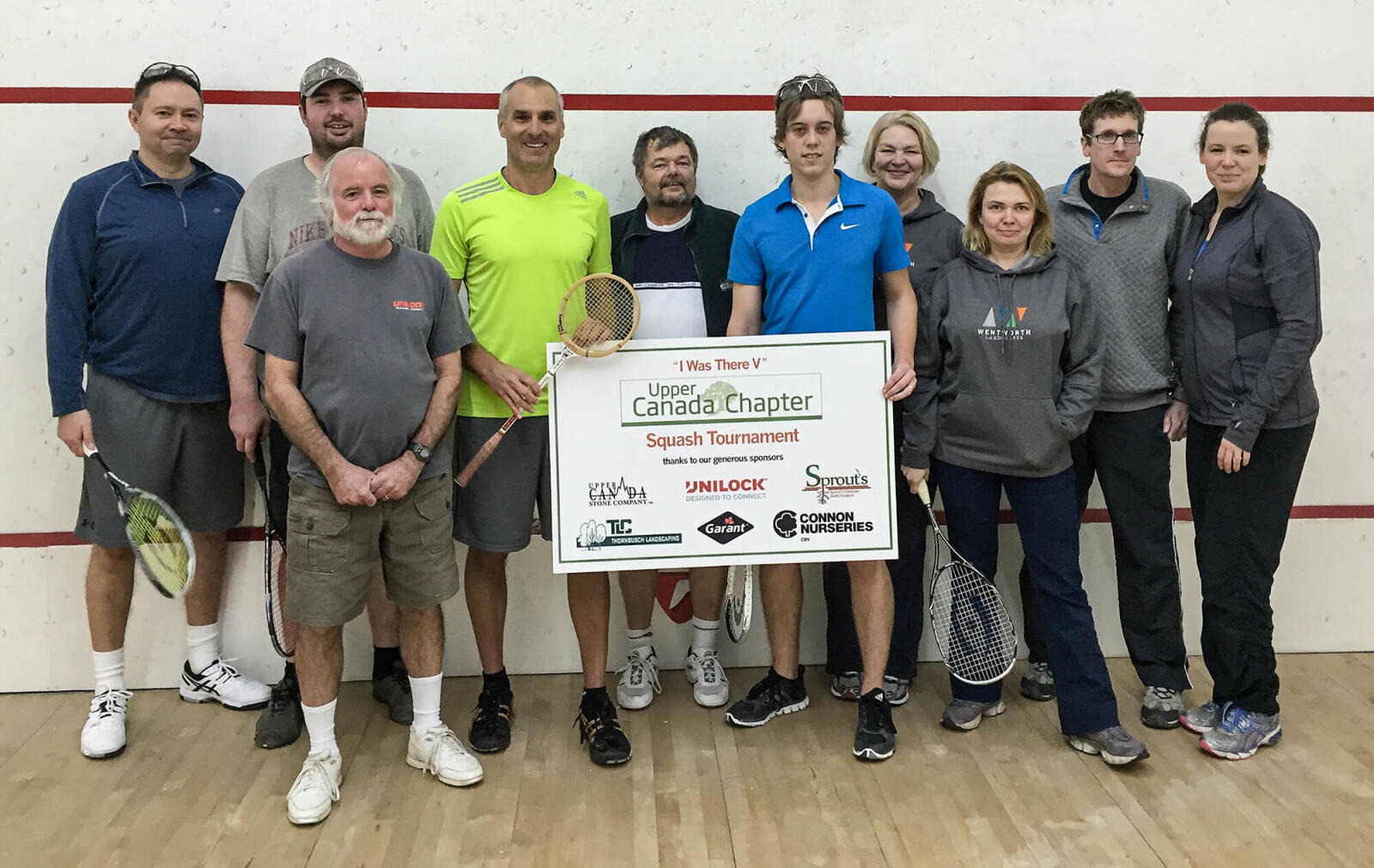 Upper Canada Chapter members have a ball at squash tournament
Perry Hartwick of Upper Canada Stone won the fifth annual "I Was There" squash tournament, hosted by Landscape Ontario's Upper Canada Chapter. Held at Trent River Fitness in Trenton, Feb. 18, the event featured spirited competition, fun and food.

Mitch Wiskell of Terra Vista Landscape and Construction finished runner-up, while Dan Clost of Connon Nurseries topped LO staff member Greg Sumsion in the B final. In good fun, Natasha Egorenkova of Wentworth Landscapes unabashedly accepted the "Dead Tin Award" and a sleeve of racket balls for "displaying spectacular ineptitude for the game."

Volunteers included Clost, Dave Gunn, Sian Pritchard and Judy DeBoer.

Sponsorship was provided by: Upper Canada Stone, Sprout's Premier Earth Products, Unilock, Garant Tools, Connon Nurseries CBV, Thornbusch Landscaping and Eeyore.

I Was There VI will take place in 2017.