December 15, 2016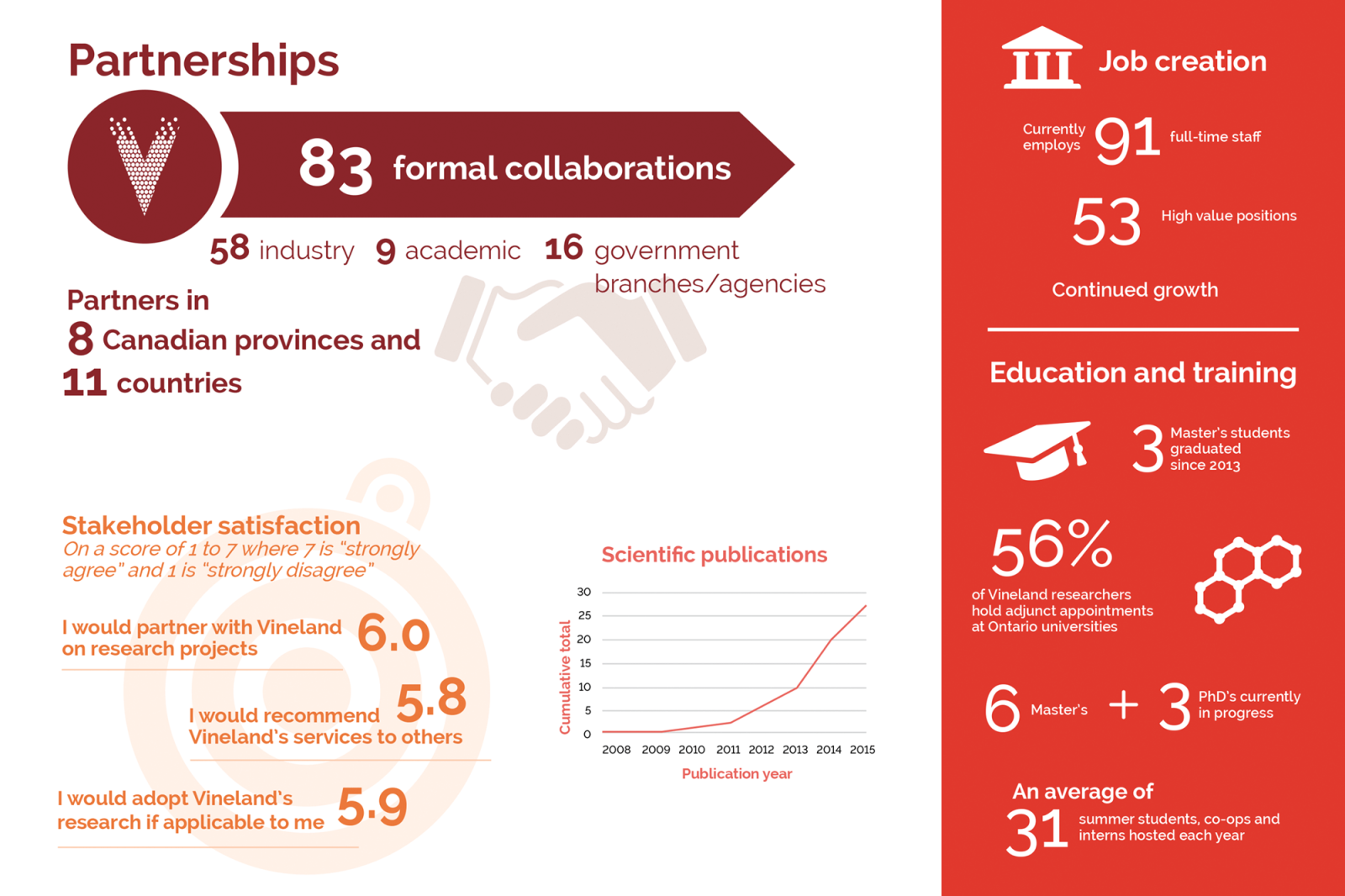 Vineland releases Inaugural Impact Report
As Vineland Research and Innovation Centre (Vineland) approaches its tenth anniversary, a report has been released to measure the success and impact of the facility in that timeframe.
In 2007, Vineland was a new concept, an independent research organization set up with a focus on creating impact for the Canadian horticulture sector. Impact in this context means acres in the field, shelf space in grocery stores. It means profitable farms and greenhouses, exports, new businesses, jobs and environmental gains.
With $5.3 billion in farm gate sales alone, the economic importance of the Canadian horticulture industry is remarkable. It also brings us the fruits, vegetables, flowers and plants essential to a healthy and vibrant lifestyle. In a global marketplace, we need to ensure the Canadian horticulture sector remains prosperous and sustainable to safeguard this lifestyle for generations to come. Innovation can help do that.
Today Vineland's most obvious achievement has been rebuilding the centre into a thriving hub of horticultural research. Almost 100 full-time staff have been added, abandoned laboratories have been renovated and outfitted with the latest scientific equipment and a new pre-commercial greenhouse is full to capacity. This in itself is good news for the horticulture sector but what Vineland is most excited about is the impact its work is generating. Horticultural research timelines can be long and challenging. As Vineland has grown, it has refined its approach and developed innovative processes to keep the impact of their research and innovation front and centre. The effort and the investment are beginning to pay off.
See the full report at
www.vinelandresearch.com/publications/research/vinelands-inaugural-impact-report