February 15, 2008
Walford v. Jacuzzi Canada: the duty to warn
By Robert Kennaley
McLauchlin & Associates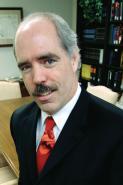 As lawyers, we often caution about the risks you run if you are not careful about what you say to clients. Sometimes, however, it helps to put this in perspective with an example. This month, I offer an example of a recent decision that went against a pool supply company.
By the summer of 1996, a pool supply store in Hamilton had many customers, one of whom was Mrs. W. While the store had not provided Mrs. W. with a pool, it did supply chemicals and other pool supplies and attended Mrs. W.'s home to supply a liner and to assist with an algae problem. Mrs. W.'s pool was of the four foot, above ground, variety.
In July of that year, Mrs. W. decided she wanted to add a slide to her pool. After determining that the slides sold by her pool's manufacturer would take too long to acquire and be too expensive, she looked into a used ten-foot slide which was for sale in the local paper. Before going to look at the used slide, she first confirmed that the local municipality would not object to its installation. She then called the pool store and asked whether it would be okay to use the slide with a four-foot pool. It is said that a store employee advised that there would be no problem.
Adviser beware
The used slide did not come with mounting hardware. After purchasing it, Mrs. W. drove directly to her local pool store to obtain the mounting brackets. There, she says she asked the store manager if it was "all right" to use the slide with her four-foot pool. Again, she was told that there would be no problem. She was also directed to a second store outlet, where she could obtain the tubing attachments required to lubricate the slide. At that store, she says she was again advised by a store employee that it would be OK to use the slide on a four-foot above-ground pool.
After she installed the slide, Mrs. W. laid out her rules for using it: no pushing, no running, no one beneath the slide, one person at a time and only feet-first slides. Tragically, Mrs. W.'s 15-year-old daughter did not heed her mother's advice and took her second trip down the slide on her knees, face first. She hit her chin on the bottom of the pool and was rendered a quadriplegic.
Merchant found responsible
Mrs. W., as her daughter's guardian, sued everyone in sight: the pool store, manufacturer of the used slide and the people who sold her the used slide. Although the lawsuit was dismissed at trial, the Ontario Court of Appeal reversed the trial decision to hold the pool store 80 per cent liable for the $5 million in damages suffered by Mrs. W.'s daughter. The court found the teenager to have been 20 per cent responsible, because she failed to heed her mother's instruction to slide 'feet first.'
In deciding that the store was liable, the court recited the following principle of law: "Where the nature and extent of the danger of using a product is not obvious and a consumer seeks reassurance from a merchant concerning the safety or propriety of a product, the answer must not be misleading …"
One of the issues in the case was whether or not the danger of sliding head-first into four feet of water should have been "obvious" to Mrs. W. and her daughter. The pool company certainly thought so, arguing that Mrs. W. acknowledged the obvious danger when she instructed her daughter to slide feet first. The court of appeal, however, determined that neither Mrs. W., nor her daughter, were made aware of the extent of the particular danger involved. The court ruled that consumers "do not know at what depth it becomes safe to go down head first, so that the slider will not hit the bottom of the pool."
The court found that because Mrs. W. had not herself been warned about why it was important to slide feet first, Mrs. W. could not tell her daughter this. Both mother and daughter, it was found, were consequently unaware of the nature or degree of risk that Mrs. W. had created by installing a slide on her shallow pool.
The court recognized that the pool store had not sold the slide to Mrs. W. The court found, however, that it was enough that the store "sold her parts for the slide she did buy, gave her instructions on how to install it, and offered her specific reassurances about installing it on her four-foot deep pool."
Mrs. W.'s case becomes even more problematic for suppliers, when we consider that the pool store's manager had no recollection of any discussion with Mrs. W. She could not deny saying it was OK, but simply had no recollection that she did.
Respect risk
The lessons to be learned from this case are somewhat obvious. In the landscape trades, many of the products you provide and install come with some degree of health risk. From pesticides and chlorides, to the face of natural stone stair treads and corners on pre-cast coping, to rockery garden elevations and water ponds in areas where children might play, to slippery surfaces and so on, there are varying degrees or risk associated with much of what we supply and install.
We must ensure that when our customers ask questions about safety, we (and our employees) are prepared to respond in appropriate ways. Off-the-cuff responses will not do. To avoid the risk of failing in our 'duty to warn' in this regard, we should ensure that we never minimize the risk associated with any particular installation. We should ensure that, to the extent that we are aware of any such risk, our clients are made aware also. This is particularly so where our clients seek out our opinion in this regard. We might also develop standard language which advises our clients of the basic risks associated with our various installations so that, should injury occur, we are in a position to positively state that we advised of the risk.
---
Robert Kennaley practices construction law in Toronto and Simcoe. He speaks and writes regularly across North America. He can be reached for comment at 416- 368-2522, or at
kennaley@mclauchlin.ca
. This material is for information purposes and is not intended to provide legal advice in relation to any particular fact situation. Readers who have concerns about any particular circumstance are encouraged to seek independent legal advice in that regard.