November 15, 2009
We strive to bring you training and development
By Sally Harvey CLT, CLP
Education and Labour Development Department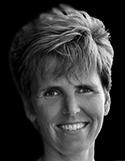 By now you should have received your copy of the Professional Development Guide, which was enclosed with the October issue of Horticulture Review. It is also available at www.horttrades.com/seminars/semdex.php. Inside the Guide, you will see a new look that is brought to you by the education team at LO. The team takes its responsibility to you, our valued member, very seriously. We strive to be partners in prosperity by providing you training and development opportunities. The winter seminars are held throughout the province, and at Garden Expo and Congress.

With prosperity in mind, we must plan our development. Therefore, I urge you to evaluate the gaps that exist between you, your staff and your business. Prioritize them in significance and then plan your attendance at educational offerings during the winter and at Congress. If finding the gaps is a challenge for you, I cannot stress enough about the benefits that you will reap and the wakeup call that will result from attending the one-day Prosperity Partners introductory course. Believe me, you will appreciate the value received from that one day investment.

I speak to many business owners across the province, and I am always energized by the passion that we business owners celebrate and exude about our industry. However, I am simultaneously dismayed at the poor level of business management skills I sometimes observe. As we continue to improve our level of professionalism in the eyes of our clients, we must not neglect our obligation to running a fiscally sound business that serves our customers and our staff exceptionally well.

Remember to inspire and motivate your staff this winter with the seminars available to them. It is prudent of us, as owners, to develop our technical frontline people and managers to better serve our customers. The offerings within the Professional Development and the Congress seminar guides will provide you this opportunity. We have brought back some seminars from previous years that have undergone review and revision. We have also included many new sessions that will inspire and engage.

Safety culture
One item of note is that our industry has been identified as a group of firms that would benefit from the development and practice of a safety culture. Participation at SCIP and or Landscape Ontario's Safety Groups is a step in the right direction, as they provide the guidance towards achieving sound safety practices. Don't wait for an incident to paralyze your company.

For your convenience, we are introducing a training plan this year to help train your staff. I strongly suggest that you take advantage of the training plan that is included in the guide.

In the Professional Development Guide, you will notice a new structure to our seminar descriptions that should help you identify if the seminar is the right seminar for you and your staff.

Congress 2010 conference has been designed to reflect the Pillars of Business Excellence program. This will help business owners and trades people to become prosperous in work and life by guiding them towards their goals in training.
The Congress Guide has also been released and is packed-full of sessions offering to update us on best practices in business and in the field.

Aligned with OPA
Landscape Ontario is pleased to embark on a new journey with the Ontario Parks Association (OPA). We see education as an opportunity for both associations' members. You will see inclusion of the municipal worker in all that we offer. As well, OPA will offer all of its education and training to Landscape Ontario members. We see this is a logical cross pollination of training and development opportunities for members from both associations. As a Landscape Ontario member, you may register for any OPA program at a member rate. Paul Ronan, executive director of OPA, and I look forward to aligning and enhancing your training opportunities.

In closing, please take the time to review your training gaps and register for the appropriate seminars right away to avoid disappointment. Please contact our team, should you have any questions, at: 1-800-265-5656, Kathy McLean, ext. 2306, Trisha Price, 6710, Rachel Burt, 2326, Sally Harvey, 2315, or email sharvey@landscapeontario.com.

Our goal in all that we do is to provide development and training opportunities to empower you to drive your business to the next level.

Apprenticeship update
A selection of educators, C. of Q. apprentices and industry met recently at the Landscape Ontario home office to review and revise the new Red Seal occupational analysis. Ontario is the sponsoring province for this initiative, which is now being circulated for evaluation by the other provinces. Once approved by them, we will work towards developing Canada's new Red Seal examination.

The Ministry of Training, Colleges and Universities (MTCU) has increased motivation for employers and employees toward apprenticeship with the introduction of the Apprenticeship Completion Grant (ACG). With the approval of Red Seal designation for our industry, owners now have the opportunity to take advantage of the training grant. Employees may enjoy two incentives: the Apprenticeship Incentive Grant and the Completion grant. For more information, go to www.edu.gov.on.ca/eng/tcu/employmentontario/training.

Thanks to Dr. Abate Wori Abate, we are boasting a longer in-class segment in Ontario for the basic level, first-year apprenticeship program. In order to do so, Dr. Abate acted on our behalf and applied to the provincial cabinet minister for this extension, which was approved. Thank you Dr. Abate, you have added to the win/win benefit for apprentices and employers.

---
Sally Harvey may be reached by email at
sharvey@landscapeontario.com