October 15, 2019
We're improving, and so should you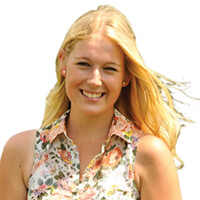 We did it. We finally took the plunge and made our first attempt at digital invoicing for Landscape Ontario members. Like any new venture, it presented challenges, but for the most part, it ran relatively smoothly. Thank you for being patient with us throughout this process. If you did not receive your electronic dues invoice, please contact us so we can make sure your contact information is up-to-date and that you have not opted out of our emails. Upon payment, you will receive a confirmation receipt with your membership package to follow.
Our next mission in this digital realm is to further develop your annual membership certificate. Do you use your paper certificate? Is it displayed in your office? This year, you will receive your member certificate via email. I know, it's a big change, but bear with me. When Canada and Ontario's equestrian associations changed their membership renewals to exclusively digital, there was a lot of pushback. That is, until us members realized the convenience of having our member details at the ready in an email, rather than trying to remember where we hid that certificate. Over the years, we have found more and more companies are asking for a digital certificate, so it is more easily accessible to share and re-print if needed. Now, when you are looking to add your member certificate to your portfolio or to confirm you qualify for a member savings program, you can easily access it in your inbox (or keep it at the ready via Google Drive, Dropbox, or anywhere in the Cloud), without having to request additional copies from Landscape Ontario. Of course, if you would still like a hard copy of your certificate, we would be more than happy to provide it for you. Look in your inbox for your Landscape Ontario membership package soon.
At this time of year, LO chapter meetings have returned in full swing across the province. These events are run by volunteers who dedicate their time to select topics and speakers they feel are important and relevant to helping you develop your business. If you need more convincing, below are the top four reasons to attend a chapter meeting this season.
It's all about the local
Chapters select topics that focus on local issues and connect you with local suppliers. Your chapter boards recognize that certain challenges are unique to specific regions and take this into consideration when selecting topics, such as by-laws, permits and zoning. These meetings will help you to stay informed on changes happening in your area that may impact your business.
Save yourself the drive
Chapter volunteers work to deliver local education to save you travel time. Meetings are held at central locations within your chapter. Some chapters with large geographic regions, such as Georgian Lakelands, rotate where meetings are held to try and reach as many members as possible. If there is a different chapter meeting closer to where you live, you and your staff are more than welcome to attend.
Build your network
These meetings not only provide great education, but are one of the best ways to build your professional network. Chapter meetings are your chance to connect with other business owners in your area. No, it's not about competition. Connecting with colleagues can present opportunities to expand your business, meet new clients, find new product, subcontractors and suppliers, and find mentors with decades of experience in the business.
Meetings are free
Unless otherwise posted for special events, chapter meetings are free to attend for LO member companies and staff. If you are looking for cost-effective ways to train your staff, chapter meetings can't be beat. Plus, as an added bonus, meetings usually include lunch or dinner.
For a full listing of chapter meetings and events, visit
HortTrades.com/events
.
---