November 6, 2018
Tony DiGiovanni CHT
LO Executive Director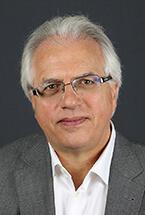 Business ownership is lonely. You are ultimately responsible to make things happen. Everything revolves around you.
Challenges of business ownership
Your job is to find work, execute that work and satisfy your clients. You have to nurture your team, recruit, retain, train and pay employees. You are responsible for creating a positive culture that keeps your staff-team motivated. You develop systems and processes that make your business run properly and efficiently. You monitor finances, cash flow and collections. You spend a lot of time dealing with banks and insurance companies. You manage risks against lawsuits. The ever-increasing burden of government regulations seems like a constantly changing obstacle course you must solve. Competition can be fierce and resemble war. Time pressures can create huge challenges for your family life. You often work too many hours, on too low a margin, for not enough profit. A market shift or wrong decision could mean the end of the entire organization you have built. You do not have a safety net. An employee can turn to unemployment insurance. You can't.
Benefits of business ownership
Describing the many perils, responsibilities and risks of business ownership this way would make most aspiring entrepreneurs run for the hills. But on the flip side of these many challenges is the thrill that comes from making your vision a reality, and creating an organization that feeds and nurtures an extended family.
Through the maze of barriers, you create beautiful landscapes that enhance the lives of your customers and the public for generations to come. What you do for a living provides economic, environmental, therapeutic, health and aesthetic benefits. You leave a positive legacy, make a lasting contribution and make life better.
An association by definition
Humans are not designed to be alone. We are all interdependent. We share, and we learn from each other. This is why Landscape Ontario was created. We exist to bring together a group of individuals with common interests and experiences to collectively help each other to improve. We are each other's prosperity partners. We are an informal peer-to-peer group. Everything Landscape Ontario does is focused on helping you to grow and prosper. We are a community for mutual improvement and benefit focused on realizing a vision of a prosperous, professional, recognized, valued and contribution-oriented profession.
The roots of our existence are even in our name: Landscape Ontario Horticultural Trades Association. By definition, the word "association" is, "a group of people organized for a common purpose," or "a cooperative link between people." In order to fully unlock the full benefit of Landscape Ontario, you must follow this definition. You must cooperate. You must engage and participate. It's wonderful that you pay member dues and support a strong organization, but we want more from you. We want you to participate, engage, benefit, grow and contribute.
There are so many ways to participate. Come to Congress, read the magazines, attend a chapter meeting, take a professional development seminar. Consider volunteering for a sector group or committee. Whatever your passion or interest, we have a program, activity or event designed to help you learn, prosper, expand your network and contribute to the overall growth of the landscape and horticulture profession.
Although I described the association as an informal peer-to-peer group, we do have a formal Peer to Peer Network that many LO member business owners say is one of our best-kept secret benefits. There are three components to our program:
Face-to-face sessions:
Up to five sessions are held throughout the year at various locations across Ontario. The first session of the year is held on the Monday before Congress. This is where participants set the agenda and themes for the year based on the needs, goals and interests of those participating. Sessions are facilitated and coordinated by program manager, Jacki Hart. Jacki is a seasoned veteran who operated a successful landscape business for decades. She is now totally focused on helping others to identify their weaknesses and set their goals high in order to reach their next level of success. Jacki has an extensive network of coaches and specialists who participate as guest lecturers and ensure relevancy.
Online forum:
Members of LO's Peer to Peer Network are very active online via a private Facebook group page and private LinkedIn group. Here, business owners can post a question to members of the group and instantly get answers and advice on how other business owners deal with issues, suppliers or clients. Some have even got business from their peers. The conversations are so valuable because they are real life issues coming from real, honest, hardworking people.
Peer mentoring:
With such a diverse group of like-minded individuals working so closely together other the yearly sessions, the group has evolved. Some participants take on the role of mentors, discovering a passion to help other improve, while others have formed trusted friendships that will continue to last a lifetime. LO's peer group really is a true reflection of the community for mutual improvement and benefit.
If you are an LO business owner and would like to join the group, simply send me an email. It's part of your LO membership. You don't need to be alone. We've got your back.
---
Tony DiGiovanni may be reached at
tony@landscapeontario.com
.