November 15, 2014
Tony DiGiovanni CHT
LO Executive Director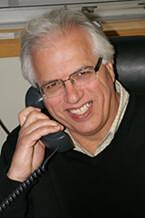 I have been asking these questions for over 25 years: What do members really want? What is our value proposition?
What I observed over that time, is that when members engage with each other and with the association they are doing so for the following four reasons.
Financial improvement:
This includes member discounts, as well as the information and business intelligence that flows freely among members. It also includes the differentiation and credibility that happens when using the Landscape Ontario logo.
Social interaction:
Owning a business is a heavy burden. Interacting with others who are doing the same thing is important. Expanding business and social relationships also enhances quality of life.
Professional development:
Competency improvement at both the operational and business level is a great motivator.
Purpose:
The idea of working with others in order to contribute to building a better industry and community is a core reason people join. In a sense, they join to build a better future together.
Based on 25 years of communicating the values and benefits of association membership, I usually summarize these based on an internal and external audience.
From the internal perspective, join and engage, and your life will improve personally, financially, socially and professionally.
From the external point of view, you will be working with others to make the industry and community a better place for the future.
There are other ways to communicate the concept, such as "Our job within the framework of mutual benefit and improvement is to grow a prosperous, professional, ethical, recognized, valued and contribution oriented industry." And, then there is this one, "Our purpose is to improve and enhance lives from an economic, environmental, lifestyle, therapeutic, recreational, emotional, educational, health and spiritual perspective."
I have two favourite ways of explaining the 'why' of membership.
Past president Bob Tubby coined it one way. He described the purpose of Landscape Ontario using the term Prosperity Partner. Members come together to be each other's "prosperity partners." The association is a "prosperity partnership."
The late Perry Molema coined another broader description. He said we are in the business of enhancing lives.
Have you ever asked yourself why you are member? I would love to know. Please email me.
---
Tony DiGiovanni may be reached at
tony@landscapeontario.com
.