October 15, 2013
By Helen Hassard
Membership Coordinator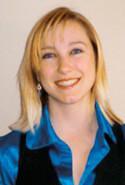 For those of you who aren't aware, I have taken a new position with another company. While I am excited for this new opportunity located a little closer to my home, I'm also sad to leave such a vibrant and passionate group of people.
I worked at Landscape Ontario for just over three years. I thought I would share a few things I learned here during that time.
Volunteering:
You really do get a lot more out of it than you may think. I know for new members that sometimes taking a position on a Chapter board or Sector Group seems intimidating (and with all the great industry leaders who came before, I know there are big shoes to fill). But remember, no one is born a leader. Those skills need to be learned and fine-tuned with years of experience. The experience and connections you gain from working on a board or sector group will help you in your business and personal life; if you don't believe me, try it for one year.
Networking:
This is a spin-off benefit from volunteering, but I wanted to touch on the value of networking within the industry. Tony DiGiovanni has always said that it's the meeting before or after the meeting that really helps your business — I'm paraphrasing but it's along those lines. In the last three years, I've seen this to be absolutely 100 per cent accurate; the speakers and meeting topics we plan are great, but the true value of our association meetings is the relationship and network building. LO events have been responsible for helping people meet business partners, sub-contractors, employees and even life partners. Again, I invite you to give it a shot and come to an event this fall. See www.horttrades.com for the dates of specific events.
Membership renewals:
Every August, LO sends out renewal invoices and unfortunately, every year we have a few members cancel their membership, because they can't see the value of their membership.
From those members who cancel their membership because they don't see the value, I know within the next year or so I will receive a frantic telephone call from the lapsed member (or their spouse, business partner and in some cases a parent will call back on their behalf) to reinstate their membership as quickly as possible.
It's okay, we understand and will help out when we can. Just make sure you don't leave it too long, because it's a pretty lousy feeling to tell someone they need to reapply (a 30-day process) when I know they are in a hurry to buy a truck, register for a seminar, or bid on a job that only LO members may bid on.
I hope that the information I have written about here and given out over the phone or in person was helpful to you. I wish everyone all the best. I know I am leaving you all in the very capable hands of your LO staff members. Thank you.
---
Editor's note: Rachel Cerelli will assume duties as membership coordinator. Contact her at
rachelc@landscapeontario.com