March 15, 2011
What's your return on investment from membership?
Tom Intven
LO President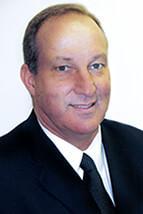 I love going to the movies. They are a great form of entertainment. There's a famous line from the movie
Jerry McGuire
, when Cuba Gooding Jr. yelled out repeatedly, when his agent was negotiating his contract for him, "Show me the money."
For non-members looking to join our association, and indeed for some of us when we renew our membership, this same question is asked when we rationalize paying our dues: "Show me how my membership pays me back. Show me the money!"
Our association exists to fulfill the perceived needs of our members. People remain members, because they see that membership in the association meets their needs and that they benefit from contributing to their association. Your dollars pay the dues, and if you are truly engaged, your time and resources are your investment for which you expect to receive a return or interest in a form that meets your needs.
It's so important for our association to clearly lay out the potential return on investment (ROI) from membership and engagement. Upon examination, there are both tangible and intangible benefits to investing in your LO membership.
Tangible benefits
People join LO for different reasons. New members usually join for the tangible reasons: when they've been 'shown the money.' Tangible benefits are vital in a successful member organization for both recruitment and retention. When the return on investment is obvious, member retention is ensured. When the ROI is advertised effectively, membership recruitment should increase.
Let's take a look at the tangible money benefits of belonging to LO.
Much effort has gone into negotiating great discounts and deals with our endorsed suppliers to make your membership more than pay for itself. Here are a few examples:
Everyday item discounts include Mark's Work Warehouse – 15 per cent, Esso and Petro Canada gas discounts.
Vehicle and equipment discounts from Caterpillar, GM trucks, John Deere are all significant and can more than pay for your membership if you make just one purchase.
Recent negotiations have made our insurance programs very competitive – check them out.
Training discounts from Landscape Safety and LMN. All courses are offered to LO members at a substantial discount.
Your membership in LO also includes membership in CNLA. All discounts and benefits offered by CNLA are automatically available to you as an LO member.
I encourage all of you to visit our website
www.horttrades.com
and scroll through Membership Benefits to ensure that you are maximizing your tangible ROI.
Intangible benefits
The true value of membership in LO, the real return on investment, I believe are the intangible benefits listed below that speak directly to our real needs as successful entrepreneurs.
Access to information and professional contacts:
Our association produces two respected trade magazines. We have developed standards for most of our activities. We help to establish wage rates for our various sectors. Our members represent the top professionals in every sector.
Networking opportunities and career resources:
Through our chapter and sector meetings, courses, trade shows, tours, workshops, etc., we offer tremendous opportunities for networking. Our members and our staff, through their activities represent the very best career resources.
Opportunities for professional growth and skill development:
We offer hundreds of courses. Now all or our educational offerings are aligned with the Prosperity Partners Pillars. Landscape Ontario has invested strongly in certification, and offers training for every sector. Our purpose is to raise the professionalism of our members through education and training.
Opportunities of leadership development:
There are numerous opportunities at the chapter, sector or committee level for LO members to develop their leadership potential. One of the most rewarding experiences in business and in life can be to volunteer to participate in governance of your trade. It's a real opportunity for personal growth.
Opportunities for professional recognition both among peers and with the public:
LO offers numerous opportunities to members to represent their industry to the public, at tree plantings, in schools, or giving talks under the LO banner. Our branding campaign, Green for Life, is our collective effort to bring awareness and recognition to the social, environmental, health and well-being benefits of our activities.
LO provides many opportunities for you to develop and demonstrate your inner pride in what you do:
Our Awards of Excellence program is the perfect vehicle for you and your employees to garner recognition for your pursuit of excellence in your company. I believe most of us strive for excellence in our work, as well as profitability. LO provides us with the means to achieve and to be recognized for excellence.
LO is the best vehicle for us to be professionally identified:
Most of us should want to be called a professional. Also, we want to be associated with like-minded professionals who represent our collective selves to the public, and industry. Our association with the professionals of LO is the definitive way for us to accomplish this.
Opportunities to shape the direction of our field:
Especially for many long-serving members, this rings true. They have expressed that this is one of the most rewarding aspects of their membership in Landscape Ontario. It's an opportunity that allows them to make a difference.
Your Landscape Ontario membership develops skills that can enhance job performance, expand contacts, and foster career advancement. Active engagement in LO benefits our trade, profession and ourselves, and strongly influences our perception of our association.
I encourage all of you to take the time to seriously review the return on investment from your membership and engagement in LO. Consider both the tangible and intangible benefits. I'm sure you will all agree that the simple process will 'Show you the money!'
---
Tom Intven may be reached at 519-631-1008, or
tintven@landscapeontario.com
.