September 2, 2020
When opportunity presents itself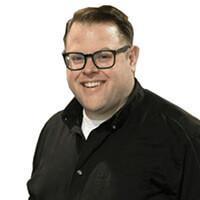 Being able to see an opportunity when others can't is part of the pure spirit of being an entrepreneur. Some people just seem to attract opportunity, while others must put in hard work to create their own opportunity. In any case, opportunity recognition is a key defining characteristic of successful people.
Everything we encounter in life — every situation, every person, contributes to our ability to recognize opportunity. Dismissing experiences could mean missing out on the right set of circumstances. There is a grain of enormous value in everything, even things that might seem insignificant. As entrepreneurs, it's in our nature to look for the hidden opportunity — that hidden spark.
At the beginning of Dave Wright's Landscape Ontario presidency, he identified opportunity as a theme for his strategic vision — an interesting theme as 2020 continues to play out. No one could have ever predicted what a global pandemic would do to the world economy. Life presented many challenges and through these challenges opportunities have presented themself.
Our profession is now experiencing demand like never seen before. People have had time to truly evaluate how to use their outdoor spaces. They want to enhance their enjoyment of their property, and in many cases, extend their living space beyond the walls of their home. This has created an incredible opportunity for the landscape and horticulture profession to demonstrate our ability to significantly enhance outdoor living environments. With lots of media attention, we have leveraged the correlation between gardening and mental well being.
The sense of community within Landscape Ontario is very strong. I think this is clearly demonstrated by members of LO's Peer-to-Peer Network. This community of around 300 landscape business owners began meeting online weekly during the height of the pandemic. The peer group has been interacting for many years. It has slowly been gaining momentum. Through the many face-to-face and online connections, members have received valuable advice, trusted suppliers and lifelong friends. For members, it has ultimately become the most important industry group they are a part of. Peers learn from others who are going through very similar challenges in their own landscape businesses. They become a support group for each other, offering advice and encouragement. I've gotten to know this group well over the past year, and they truly do define the essence of what Landscape Ontario is today's world.
Entrepreneurs in the profession know there's opportunity in belonging to LO. For many, it's a long-standing tradition, but why? The collective work of an entire profession to advance the industry will always be a foundational reason. But each and every one of our 2,600+ members also sees the opportunity that membership presents. A chance conversation can provide an opportunity that might open a door that was previously closed. A training course, conference or chapter meeting could provide the knowledge to inspire a new revenue stream, product or service. For others, it might be the opportunity to participate in local community greening initiatives to give back. There are opportunities to save money on vehicles, equipment, fuel, and insurance. Being a part of a trade association that has a unified voice to government and other allied partners is where the true value of opportunity is revealed.
Opportunity presents itself in many different ways — that's especially true with Landscape Ontario. There are so many programs and initiatives that provide so many possibilities for opportunities. What is the most significant opportunity you see connected to your membership with Landscape Ontario? If you find yourself looking for an answer to that question, give me a call and let's connect. Who knows, there might be a glint of an opportunity that comes to you just by having a conversation.
---