June 13, 2016
When to draw the line
BY AUDRIANA VANDERWERF CLD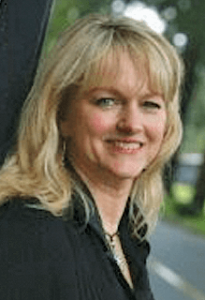 Clients seek out proven knowledge from professional landscape designers to help their ideas evolve into fantastically logical, flowing and gorgeous spaces. They hire us for guidance, vision, and product knowledge, and we demonstrate our expert prowess while explaining what is possible, how it's possible, and why.
Every element, every curve and line has a reason for its very existence on a plan. We have found solutions, and can present them in a beautiful way. True, we all have stories of the client who requested odd features, like one of mine who wanted a hedge of silk trees. Ellen Ruddick, a Certified Landscape Designer in Nova Scotia, had a client who wanted the entire yard paved.
With tact and the end result in mind, we show how these ideas may not work and perceptively give alternatives.
Ian Bruce, president of Bruce Tree in Toronto, agrees that helping your clients see how a request may not be practical or relevant, or doesn't fit conceptually, is the first step. "If they still insist, then I would concur, because they are paying you and you are their contractual servant," Bruce says. He suggests designers consider "that it may be a question of freedom of expression or interpretation" on the client's part.
Excellent point. When it comes to odd requests that we initially want to reject, we should ask ourselves if it is a matter of taste or interpretation, or if it's a true concern. Is it ego? Is it perception? Is it just plain crazy? Steve Jones of Houston Landscapes in Vancouver is open to the challenge. "I deal with a plethora of clients with a variety of requests and project sizes. I like a challenge, so I don't disqualify crazy ideas straight off the bat."
Role of practicality
Expression and challenge aside, the request must still be legal and ethical, of course. We need to hold our designation as landscape designers as high, maintaining our principles on issues such as safety — with no grey area — just black and white.
Tom Meyer CLM of TM Landscape Design and Construction in New Westminster, B.C., agrees that some decisions are not up for discussion. "When people want to do something that either clearly opposes best practices or will endanger them or others, I will simply not do it. This happens sometimes when people want a deck with no railings, or want to build a wall on city property beside a ravine."
The grey areas, like environmental concerns or refinement of design, have different degrees of concerns among us. The lines we draw will differ according to our perspectives and motivations.
For example, I've been known to change many minds when clients want poured concrete curbing around front gardens. I personally don't recognize curbs as aesthetically pleasing in a residential setting, and plenty of porous options provide the same function while being good looking. Luckily this always comes up at the first meeting and I am able to dissuade and design according to a new, mutual vision.
I do this by always asking "Why?" when clients make such a request. They seldom have a good reason! They think it is the thing to do, or it is the only product they know about. With some guidance and advice, they can see how other options are better choices.
Our clients become our partners when we engage them in intelligent decision making. With our experience and tools like books or tablets, we can show differences, likenesses, good-better-bests — and disasters.
When the client insists
Still, designers may encounter people who insist on something against better advice. And what if the demands customers make really go against your grain, defy your values, or detract from the overall concept? When no amount of tact or reason can change their minds, do you have an imaginary line you would draw?
Fredrick Post CLD of Grimsby, Ont. does have such a line. "I will not bend to clients' requests to design, install or promote anything in our industry that is unethical, illegal or nonfunctional if I believe it undervalues professionalism. Sometimes it is better to walk away and move on."
That is an excellent line to draw: professionalism. Post says he's walked away from people who asked for a 14-ft. high fence because of an annoying neighbour, and a caller who wanted a swastika pattern in his pavers.
However, I know a few designers who would just say, "Okay" to odd requests, for no other reason than that's what their clients asked for. As landscape design professionals, we strive for unity in high standards; but perhaps for them, it's a matter of education … digging in a completely different way.
Analyzing your customers' motivation can clear up any future miscommunications and pave the way to better choices. Meyer says, "By far and away there is usually no issue with a conflict of values that good communication cannot resolve. If I feel something is not quite right it is usually because I am making assumptions, and not asking the right questions." Meyer acknowledges it's not always easy trying to understand a client's motivation, and modifying your approach is often required.
On the other side of the coin, as a homeowner, I have needed quotes from various trades; windows or flooring, for example. If they just tell me the price I asked for, without asking questions about lifestyle at a minimum, I may end up with a substandard or impractical product. Do your clients a kindness by asking, "Why?" We don't want to assume they have done their homework and know what they're asking for, because indeed, that is our job.
---
Audriana VanderWerf is an Ontario-based landscape design pro and a Certified Landscape Designer.