December 15, 2009
Will the green infrastructure movement reinvent the horticultural industry?
Tony DiGiovanni CHT
LO Executive Director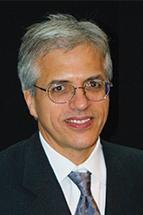 A number of years ago we ran a promotion campaign with the message, "Our members make you look good." This phrase reflects the reality of why most people hire our industry. We make properties look great. We sell beauty. We sell colour. We sell pride. In the words of James Thompson, our industry is "a green force for beauty."
This year our campaign is Green for Life. This phrase illustrates the new reality. The public is already aware of the aesthetic (beauty) benefits of our industry, but few people are aware of the environmental benefits. Our industry is now selling carbon sequestration to counteract climate change, oxygen production to cleanse our air, energy conservation, water purification, erosion control, heating, cooling, water retention, etc. There is a major change coming.
We believe that the interest in green infrastructure and the emotion and passion that it generates will translate to huge benefits for our industry. Young people relate to the benefits of green infrastructure, where they do not seem to relate to the words horticulture or gardening.
In a way the green infrastructure movement is a reinvention and repackaging of the horticultural industry. It is an opportunity to take back ownership of the word green. We live in an era of unprecedented growth potential for our industry, as more people become aware of environmental benefits of green space, landscapes, gardens and plant material. You can accelerate this awareness activity by using the Green for Life brand.
Tribute to Jane Stock
It is with sadness that I learned of the passing of Jane Stock, the former executive director of British Columbia Landscape and Nursery Association. Jane was a unique person, who was completely dedicated to the industry and more importantly the people in it. Over the years, Jane and I shared many experiences. She was a colleague, an associate, fellow schemer (in a good way) and a friend. She was a very positive influence, always looking at the bright side of all situations and continually expressing sincere goodwill towards just about everyone.
Jane was a role model to me. She cared passionately about her association and community. She was a woman of integrity, credibility and trust. I feel very fortunate to have known and worked with her.
When her passing was announced in November, it sparked an email exchange among some of her friends. These excerpts speak for themselves:
"……..the more I knew her, the more she awed and inspired me."
"I spent part of my day thinking of her fantastic attitude and genuine friendliness and concern for... well... as far as I can tell.... everything."
"Jane was a strong presence in our industry."
"She made such a contribution to our discussions and deliberations, and best of all she was truly a decent and loving person."
"She was a gem for sure!"
"She was very influential and really made a major contribution to the development, not only the BCLNA, but all our associations across Canada."
"She had a very positive outlook and took on what seemed like insurmountable tasks and broke the challenges down to the art of the possible."
"Jane's response was always positive. She never saw faults in anyone, only positives. It was never about her, it was about family and her huge dedication to BCLNA and CNLA. She truly was an amazing person, who will dearly be missed by all who were fortunate enough to meet and be inspired by her."
Jane is gone, but she left a positive legacy that lives on.
---
Tony DiGiovanni may be reached at
tonydigiovanni@landscapeontario.com
.