February 15, 2015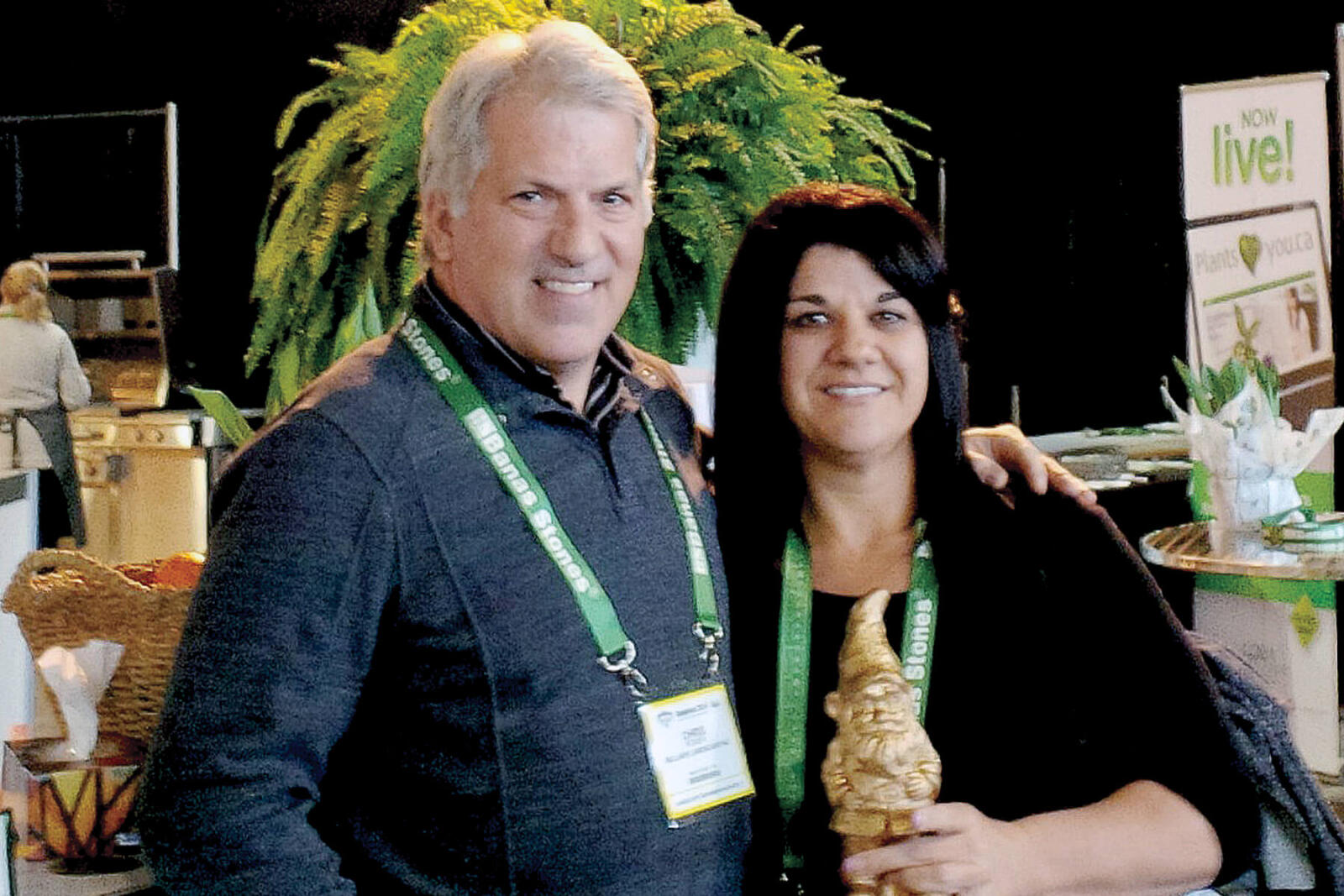 Windsor wins Chapter Challenge
The race among the nine Chapters that make up Landscape Ontario to increase membership was a photo finish.

The inaugural Chapter Challenge saw each Chapter achieve over five per cent increase in membership. When all the numbers were counted, Windsor Chapter won Golden Grout for achieving a 25 per cent increase in its membership numbers. Georgian Lakelands Chapter was in second with a 23 per cent increase.

All nine Chapters qualified for a $500 bonus by achieving five per cent increase or higher. Along with the Golden Grout Award, Windsor Chapter won $500 for the highest percentage of new members.

Inspired by LO President Dave Braun, the contest began in March of 2014, and concluded on Dec. 31. The winner was announced at Congress.

When the contest began, Windsor Chapter president Don Tellier said, "I think that this membership challenge is great! It provides a little incentive to the respective boards to seek out new members, while promoting the Green for Life message at the same time. I have to admit that we did make some extra effort in seeking new members, and hopefully it will pay off in the end."

Denis Flanagan, manager of LO Membership Services, said, "All chapters put in an amazing effort throughout 2014, resulting in every Chapter exceeding the challenge of a five per cent increase in membership." He pointed out that Georgian Lakelands was leading the pack during the Fall season, but just got beat at the post by the small, but mighty, Windsor Chapter. "It was a true photo finish."

The final results showed Windsor starting out with 31 members and finishing with 39, while Georgian Lakelands had 161 members and concluded with 198. Others included Durham with 148 members, and increasing to 167; Golden Horseshoe with 303 members and moving to 323; London with 142 members and ending with 150; Ottawa going from 164 to 176; Toronto from 758 to 851; Upper Canada from 43 to 48, and Waterloo from 182 to 206.

LO Membership Department says the momentum will continue with a new challenge for 2015. Stay tuned.