December 15, 2019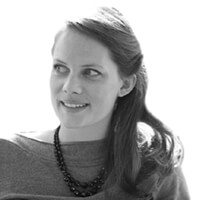 To win a motion for summary judgment, a winter maintenance contractor must establish there is "no genuine issue requiring a trial." Judges are reluctant to permit a defendant to schedule a summary judgment motion without clear evidence that there is no genuine issue requiring a trial. Judges are especially reluctant to schedule summary judgment motions in slip and fall cases, where issues of credibility often arise that can only be decided with a full trial, where a judge can hear both sides and decide whom to believe.
But sometimes in a slip and fall case, a summary judgment motion can work. To succeed, one requires solid, persuasive evidence to show:
Timing of sanding/salting/plowing;
Reasonable system, backed up by a detailed log;
Industry standards;
Compliance with the winter maintenance contract.
Evidence of timing can be very persuasive. Take for example, the decision of
Hannam v Medicine Hat School Division 76
, [2018] AWLD 1783. In that case, Master Robertson granted the defendant's motion for summary judgment even though the maintenance contract was not followed perfectly. Sanding was supposed to begin at 7 a.m., but the contractor did not start until 8 a.m., and the plaintiff slipped and fell at 8:45 a.m. — while the contractor was still sanding. But in granting summary judgment in favour of the contractor, Master Robertson noted that the standard set out in the
Occupiers' Liability Act
is one of reasonableness, not perfection. The Master ruled the timing of the sanding was reasonable, and the plaintiff's case was dismissed.
Evidence contained in a detailed log showing what was done — created when it was done — is also crucial to a successful summary judgment motion. In
Shweihat v Greti Development Co. Limited
, 2015 ONSC 5186, the defendant contractor was hired by the property owner in March to remove ice from a parking lot that had accumulated over the course of an entire winter. The ice was several inches thick in places. The contractor supplied labour and tools, and for several days had been chipping away at the ice. But the ice hadn't been removed completely when the plaintiff slipped and fell.
In dismissing the defendant contractor's motion for summary judgment, Justice Nightingale said he placed little weight on the defendant's log book because the contractor admitted on cross-examination that he created the log notes only after he was notified of the plaintiff's claim. The logs were not written at the time the actual work was done. This case emphasizes that in order to be useful, logs have to be created contemporaneously.
Evidence regarding industry standards can be important in determining whether a contractor has met the expected standard of care. In
Reichert v Home Depot Canada Inc.
, 2017 ABQB 184, the defendants were successful in having the action against them dismissed. The plaintiff slipped and fell on snow and ice while walking into a Home Depot. He sued both Home Depot and Bradbosh Landscaping Services.
Home Depot and Bradbosh had entered into a winter maintenance contract that did not require Bradbosh to plow if there was less than two inches of snow accumulation on the parking lot. The court accepted the defendants' evidence that this two-inch requirement was based on industry standards. The plaintiff's undisputed evidence was that he fell on a thin layer of snow, which he admitted was less than an inch thick. Based on the plaintiff's version of events, and the defendants' evidence about industry standards, the court found that "there was no failure to take reasonable care but, unfortunately, an injury occurred nevertheless." The judge ruled in favour of the contractor and dismissed the case.
So, what do we take from these cases? Well, first, it's not easy to succeed on a summary judgment motion. Details make all the difference: what was done, when was it done, by whom and how, what was supposed to be done under the contract and what industry standards are. Without all of this, a court will not have what it needs to deal with a case on a summary judgment motion. A genuine issue that requires trial may be left unanswered.
Second, good records are essential. No one likes paperwork, but detailed, contemporaneous logs preserve key evidence. Someday, those logs may be needed to protect the contractor and may help win a summary judgment motion.
---
Bronwyn M. Martin
Moodie Mair Walker LLP