January 5, 2021
Working on what matters most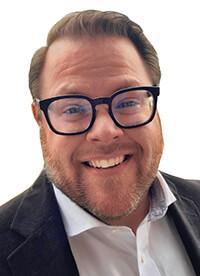 The last nine months have flown by — but what is tremendously apparent is that despite the challenges of the pandemic, the business of Landscape Ontario has carried on at full throttle.
Staying engaged
Landscape Ontario is locally relevant because of all of the great work being done by each chapter. Each chapter's board of directors are meeting by Zoom to discuss ways to stay connected. Through the truly incredible efforts of the LO Covid-19 Task Force, the association has delivered over 40 webinars and town halls to bring timely and relevant information to the community. The membership team, through collaboration with the chapter leaders, brought together the All Chapter Virtual Meetings with great success.
Workforce development
The labour gap continues to be the bottleneck of growth and expansion. LO leadership made this issue a top priority in its strategic planning. One of the ideas that has been discussed several times is the notion of LO being a hiring hall. This past April, LO received a grant through Skills Advance Ontario to pilot this concept. This grant allowed LO to recruit and train those that were previously unemployed and match them with employers, LO members. You have likely seen much of the communications around the program. It is called GROW (Get Ready for Opportunities at Work).
The LO team continues to work hard to encourage landscape horticulturist apprentices through the profession, throughout Ontario. We know it's really tough to get young people interested in a career in landscaping, but we are continuing to make progress with government grants to fund this important work.
Professional development
This past spring we had to cancel many of our professional development courses due to Covid-19. With some great agility, we were able to deliver many of those workshops online. Now, we're gearing up for the next professional development series. While our planning does include some in-person training, we are focusing our efforts on online courses. With some regions in lockdown and others dealing with restrictions, we will continue to offer the educational opportunities you have come to expect from LO while keeping you safe.
A reimagined LO Congress
Nothing will ever replace the LO Congress we have all come to know and love. But rather than do nothing, we have created a valuable, engaging, and fun virtual alternative. No, it's not a show. We have created an ongoing virtual marketplace to connect landscape professionals with suppliers of products, equipment, services, and solutions. A marketplace that will live all year long, not just for a few days.
In addition to this cutting edge marketplace, the events team has also developed a world-class virtual conference. The 30 or so virtual conference sessions will all be recorded and accessible for the full year. We know you can't sit at your computer all day taking in conference sessions or engaging with suppliers, so making Congress Connect available all year long will certainly help you get access to those sessions and suppliers you've been meaning to get to.
Insurance crisis
Snow liability insurance has been almost as crippling to businesses as Covid-19, some might argue more. While there just isn't a quick and easy way to fix this, LO has been very hard at work to make progress for the snow and ice fighters in the LO community. Bill 118 recently received royal assent, which will reduce the statute of limitations for someone initiating a slip and fall claim from two years to sixty days. This is a triumphant win for the LO community.
We are continuing to explore alternative insurance models as well, to make it easier for snow and ice removal companies to get and keep their commercial liability insurance.
Covid-19
The LO Covid-19 Task Force, at the time of writing this article, is going to hold its 97th meeting. This dedicated group of volunteers has worked tirelessly to make sure Landscape Ontario is disseminating the right information for you in a relevant and timely manner. By creating the Covid-19 Resource Hub on the LO website, we have built a valuable repository of information that the entire industry has made use of.
Just because there's a pandemic, doesn't mean Landscape Ontario is slowing down. In fact, we have picked up the pace and are working to offer more value to you than ever before. If you know someone who should be a member, pass this on to them. Landscape Ontario is only stronger if we're all in this together. Together we are one
---