January 15, 2013
Working to make Chapters relevant
By Helen Hassard
Membership and Chapter Coordinator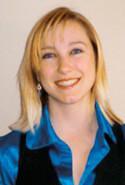 For those of you who are not aware, Landscape Ontario Chapter representatives have been meeting regularly over the last few years to focus on the topic of relevancy.
When we examine Chapter relevancy, we try to determine how to get the greatest impact and have the largest influence at the local level with the help of member volunteers and home office staff.
There are many different ideas that are being pursued to ensure members are getting local support in order to receive the most benefit from their membership. An idea that we've been trying, began in September. We have had a staff member at all Chapter meetings across the province. This might seem like a simple enough task for us to achieve, but with nine chapters holding at least five meetings across the province, it adds up fast.
This has been a pretty interesting experience for me. I've had the chance to attend some great events. Over three weeks, I was in Windsor, Toronto and Upper Canada. Albeit, the 13 or so hours of driving was a bit intense, but I found every trip to be worthwhile in its own, unique way.
The Upper Canada event took place on November 21 and featured Chuck Chambers from the ICPI. While I've heard about ICPI around the office many times (they even host educational events at our office), I truly did not understand what they were all about, until I attended this presentation.
I also had no idea what it took to lay and maintain paver stones. To say it was an eye-opener would be a huge understatement. Even our seasoned contractors had a lot of questions for Chuck.
The Windsor meeting brought in Phil Harwood. He is a Pro Motion coach, Congress speaker and successful business owner. He came out to discuss with members how one can balance snow and ice portfolios.
Phil demonstrated simple examples of how to diversify your snow and ice portfolio by using such things as seasonal rate contracts and some billed 'per-push' to cushion against even the most extreme weather patterns.
The most recent event I attended was the Toronto Chapter's holiday social. This event featured a delicious turkey dinner, prizes, two hilarious comics and overall a very festive evening with members.
To view the list of Chapter meetings across Ontario for the winter 2013, go to
www.horttrades.com
. Hopefully, we will see you at a Chapter meeting.
At Landscape Ontario, we are always looking for ways to improve, so if there is any feedback you would like to give regarding your membership and the benefits you receive, please contact me directly at
helen@landscapeontario.com
, or at 1-800-265-5656, ext. 354. Also, if you would like your staff members added to our e-news mailing list, all you need to do is ask.