Autumn colours in your landscape
One area often overlooked as we consider decorative landscape plants is the whole vine category. Our fault – we are so amazed by all the new shrubs released in recent years that wethat we forget how great their distant 'vine' cousins can look. This is especially true in fall when we get great colour from both leaves and fruits of some the more popular vines.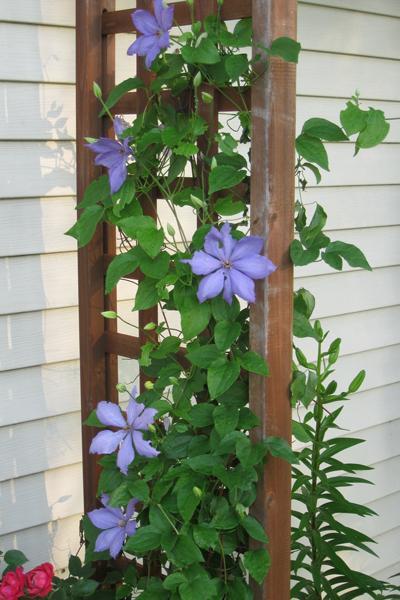 Much of our focus on climbing vines is focused on clematis – with a huge collection of large flowered summer bloomers and now some nifty repeat flowering vines like Clematis 'Sweet Summer Love'. While we love all Clematis vines for their summer flower colour, consider how great Boston Ivy and Virginia Creeper look with their bright foliage - Boston Ivy and Virginia Creeper both turning a rich red! Virginia Creeper adds to this colour explosion with a heavy crop of black berries. Both vines are the of the 'we climb up the wall' types and we see them most often with a brick wall backdrop. These are both very vigorous plants so make sure you plan for a lot of growth – but in right location they can really add to a fall colour display!

Another vine to consider for a fall show is the Bittersweet vine which has colourful seed coverings. The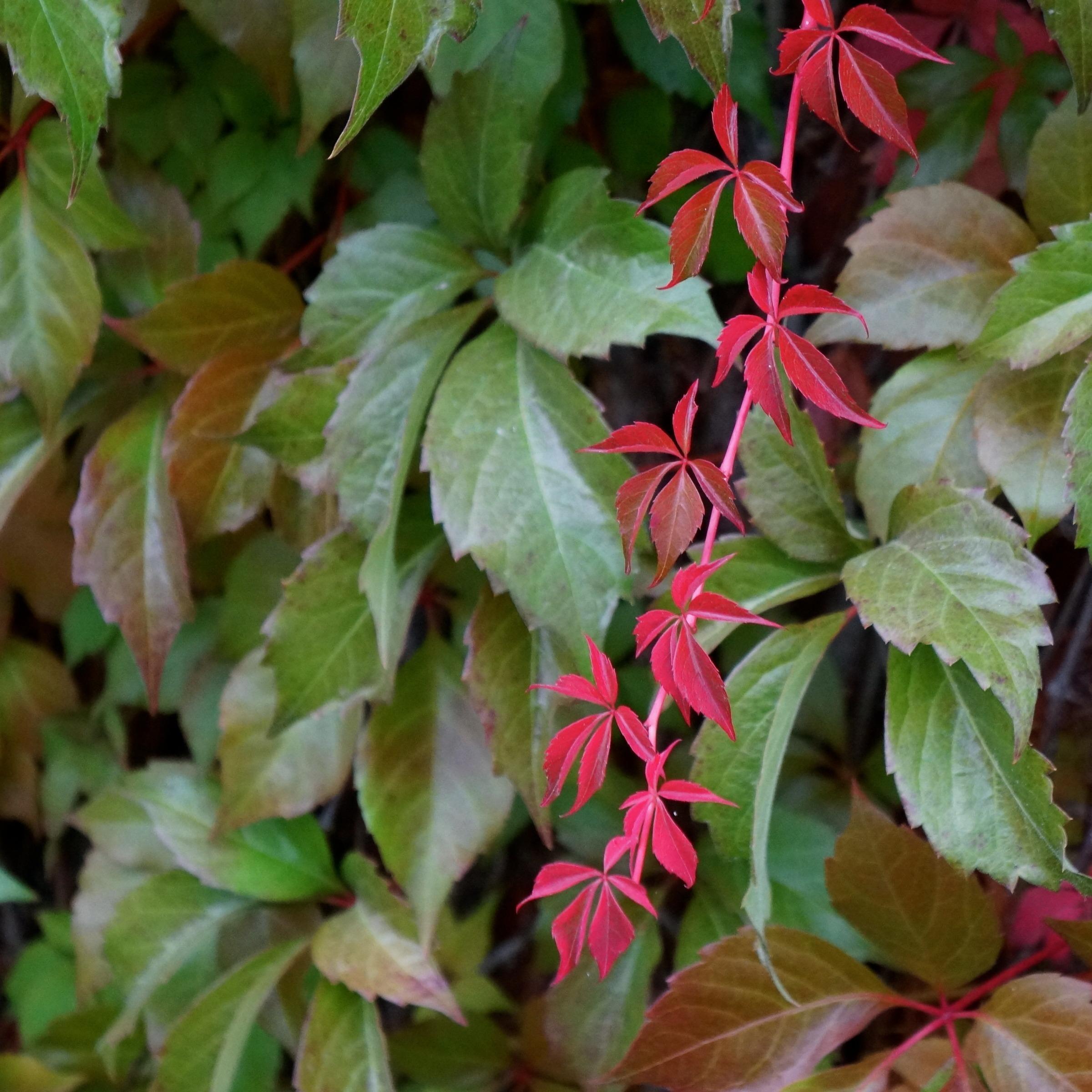 three-parted orange husk opens to reveal bright orange and red fruit and is a very fun splash of colour in fall. Bittersweet vine is a little complicated as each plant is either male or female (most plants have both 'sexes' on the same flower). This means that with Bittersweet only the female plant bears fruit and must be planted together with a male plant for pollination. The staff at the garden centre can help with this 'need both sexes' thing and we like the colourful show enough we think it is worth the extra step.

Back to shrubs – we have a collection of easy to grow landscape woody shrubs that have colourful fall berries. Some of our favourite shrubs for berries include:
Shrubs with Colourful Berries
Coralberry, Symphoricarpos
purple/pink
Snowberry, S. albus
white
Cotoneaster, Cotoneaster
red
Firethorn, Pyracantha
orange/red
Holly, Ilex
red
Winterberry, I. verticillata
red
Cranberry, Viburnum
red
Redleaf Rose, Rosa glauca
red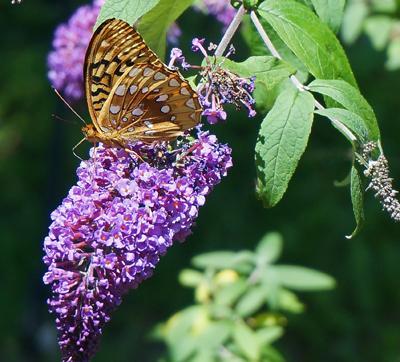 Another group of shrubs good for fall colour includes some late summer/fall bloomers such as PeeGee Hydrangea and Buddleia Butterfly Bush. Both of these great shrubs have had new introduction sin recent years and we now have some amazing plants in each category. Butterfly Bush now have patio pot sized plants to go along with the taller old varieties. Look for a good range of flower colours too. PeeGee type hydrangeas will start blooming green to white and many will 'pink up' come fall. We like the look and these are easy to care for shrubs. Some shrubs that flower in fall:
Shrubs that Flower in the Fall
Bluebeard, Caryopteris
blue
Butterfly Bush, Buddleia
purple, blue, pink, white
PeeGee Hydrangea, Hydrangea
white/pink
Witch Hazel, Hamamelis
yellow

"Living in Ontario we witness one of the most beautiful autumn seasons in this country. This is the season of nature's bounty, when brilliant hues light up the trees. It's a time to celebrate." - Denis Flanagan.


Check out other helpful Landscape Ontario articles:
• F
all into colour!
•
F
all Gardening Checklist
•
F
all Bulbs