March 1, 2019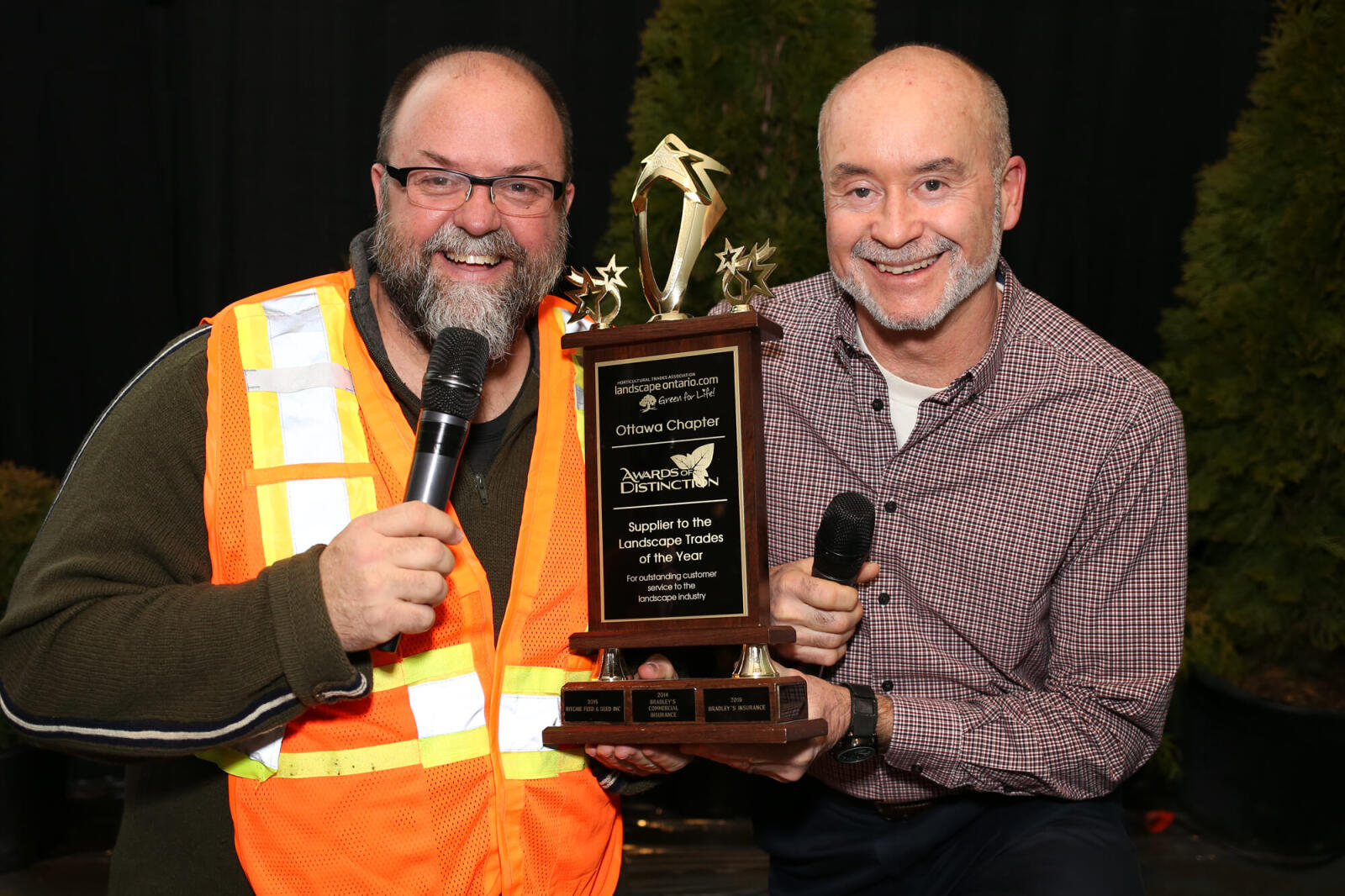 2018 Ottawa Chapter Awards of Distinction presented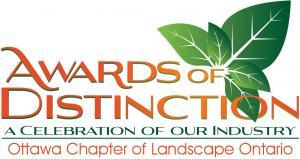 The 5th annual Landscape Ontario Ottawa Chapter Awards of Distinction were presented during a evening dinner ceremony held at the EY Centre in Ottawa on Feb. 12.
The awards recognize the outstanding efforts of individuals, companies and suppliers within the chapter. Nominations and voting for the various awards is carried out online by Landscape Ontario members.

Presented by Greely Sand & Gravel, the evening was once again co-hosted by Ed Hansen, Ottawa Chapter Past-President, and Bruce Morton, GreenTrade Expo General Manager.

Congratulations to the following winners of the 2018 Ottawa Chapter Awards of Distinction:
Greenlife Nursery
Plant Material Supplier of the Year
Central Precast
Hardscape Material Supplier of the Year
Greely Sand & Gravel
Landscape Accessories Supplier of the Year
B&T MacFarlane Ltd
Landscape Equipment Supplier of the Year
Geosynthetic Systems
Landscape Industry Supplier of the Year
Bradley's Insurance
Supplier to the Trades
Julie Gauvin – KOTT Group
Salesperson of the Year
Metcalfe Grasshopper
New Entrepreneur of the Year
Abloom Landscape Contractor
Contractor Website of the Year
Hansen Lawn & Garden,
Take a Swing at Cancer

Bernwood Contractors,
Little Wings Golf tournament
Charitable Campaigns of the Year
Wild Ridge Landscapes
Employer of the Year
Ed Hansen
Joan Johnston LO Community Involvement Award
Horticare Landscaping Consulting & Design

JA Laporte Flowers & Nursery

Peter Smit & Sons
Jim Bauer Award
Sponsors for the Ottawa Chapter Awards of Distinction included: Greely Sand & Gravel, Gifford Associates, Ashton Insurance, Central Precast, the Sam Group, LMN, Connon CBV, and Living Green Landscaping.