April 16, 2017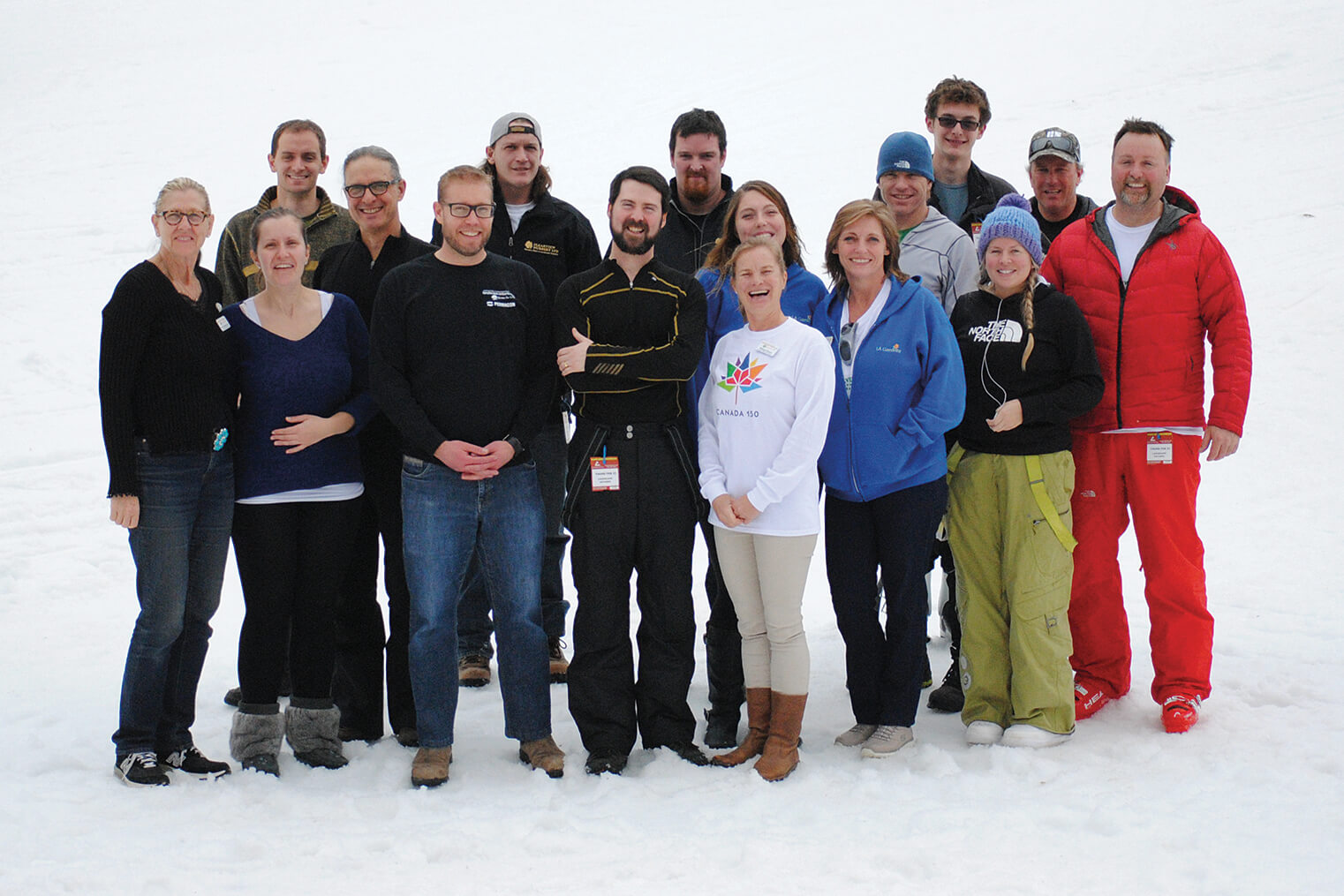 Early spring weather for Ski and Spa Day
Sunny skies and gorgeous spring skiing conditions made the 2017 Georgian Lakelands Chapter Ski and Spa Day extra special. Held Feb. 23 at Craigleith Ski Club and Scandinave Spa in Collingwood, Ont., the temperature hit 17 C in late morning — the highest on record for that date and well above the seasonal average of -2 C.

For over 20 years, the Georgian Lakelands Chapter mid-winter break has gathered LO members for a fun day of networking, games and prizes, and this year was no exception. Prize winners included:
Ski Fun Race, 1st place: Hugh McCormack, Columbia Landscaping
Ski Fun Race, 2nd place: Peter Guinane, Oriole Landscaping
Most Shushed at Spa: Shannon Matamoros, Garden Holisitics
Least Shushed at Spa: Amythest Stuart, LA Gardens

Thank you to the following sponsors for their support: Clearview Nurseries, ProPower, Synlawn, Permacon, GB Outdoors and Mike Jackson GM. Also, thank you to all Landscape Ontario members and their guests who participated in the fun on the ski hill and at the spa.
The chapter hopes to see everyone again at Ski and Spa Day 2018.