April 1, 2019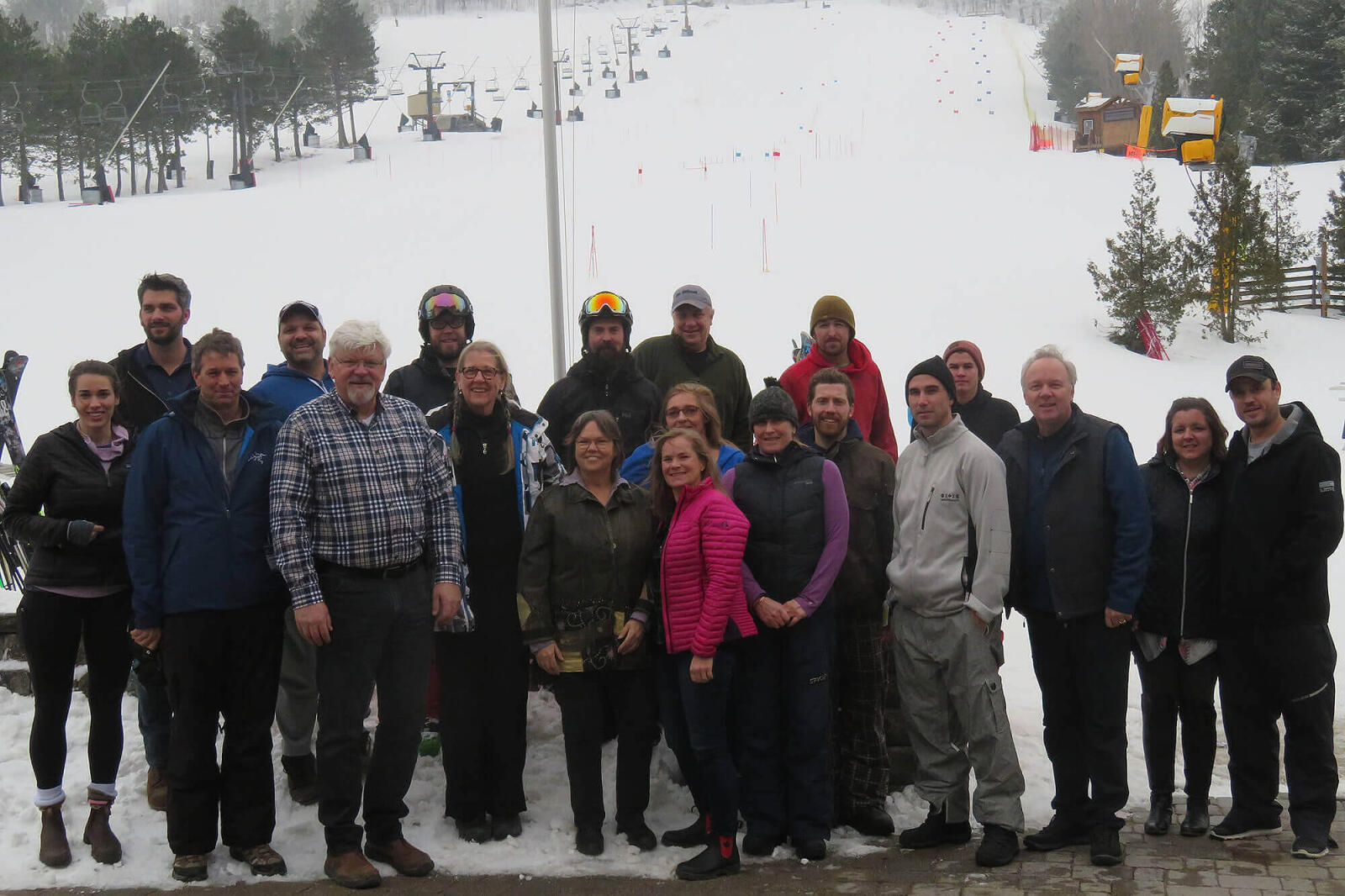 Georgian Lakelands Chapter Ski and Spa Day well supported
Landscape Ontario's Georgian Lakelands Chapter held its annual Ski and Spa Day at Craigleith Ski Club and Scandinave Spa in The Blue Mountains, Ont., on Feb. 7.

Over 30 landscape pros attended the fun and relaxing day that has become a signature event organized by chapter members for over two decades.

The day provides attendees with the option to ski, relax at the spa, or split the day doing both.

A number of sponsors help support the event, providing everything from transportation to food to prizes for the various contests held throughout the day.

At the end of the day, participants and organizers gathered for the Après Ski party, where various prizes were handed out and participating sponsors were recognized.

The Georgian Lakelands Chapter would like to thank sponsors for their support: Draglam Salt, Event Sponsor; Intrigue Media Solutions, Breakfast Sponsor; Kawartha Custom Cut Stone, Lunch Sponsor; Synlawn, Lunch Sponsor; Pro-Power Canada, Après Ski Host; Bobcat of Barrie, Race Sponsor; and Mike Jackson GM, Transportation Sponsor.

Congratulations to the following prize winners: Leah Beadle of M&S Architecture won a silver necklace door prize, donated by The Diamond Studio in Thornbury. Jackson Martin of Gro-Bark won a planter and a rabbit's foot fern door prize, donated by Lechuza in Mississauga.

Thanks also to the following companies that contributed to the prize table: Connon NVK donated two Sneeboer hand tools and a toiletries bag, Techniseal donated a Structure Bond Prize Pack, Ladybird Garden Designs donated a one-of-a-kind maple syrup made in Beaver Valley, and Garden Holistics provided coffee cup sleeves.