June 15, 2015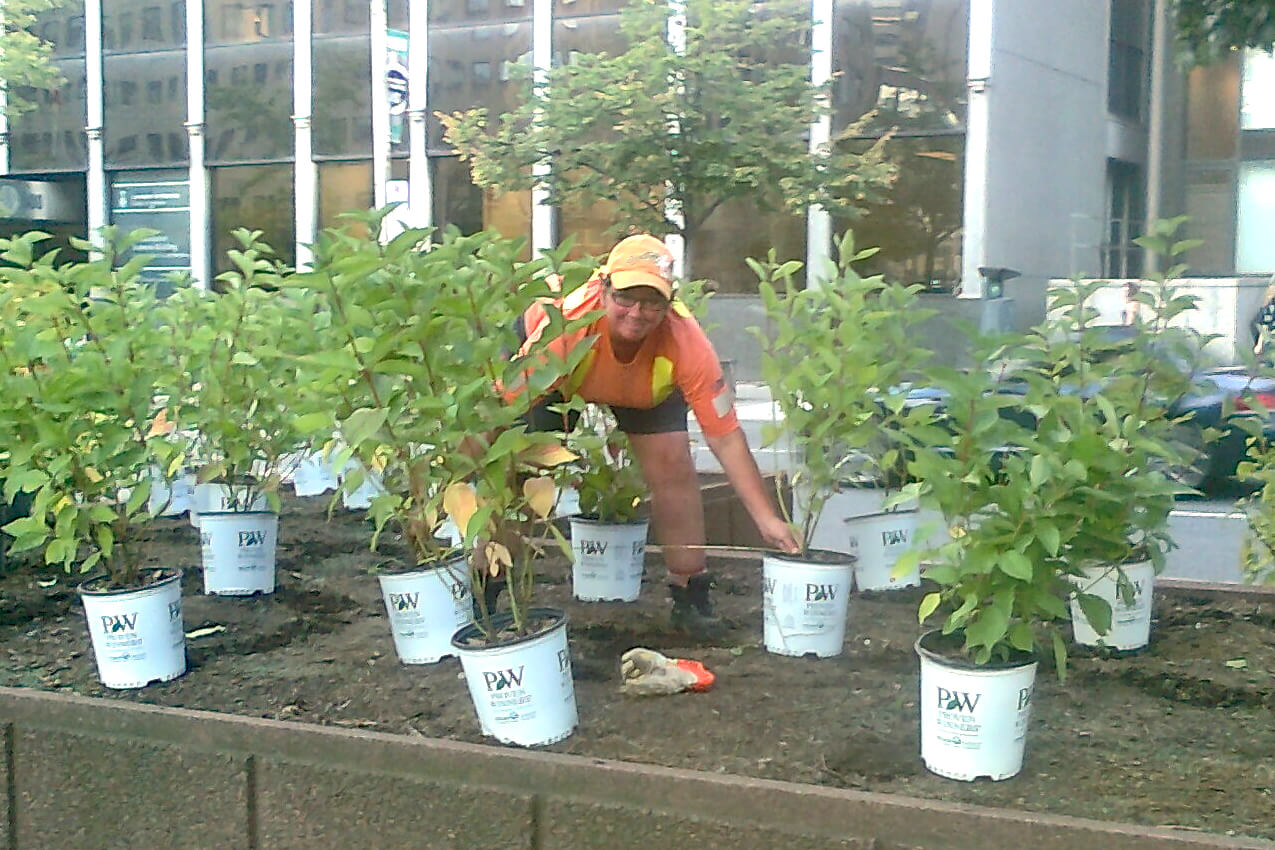 Elizabeth MacInerney: Scholarship helped with more than finances
When Elizabeth MacInerney received a $1,000 scholarship from the Ontario Horticultural Trades Foundation in 2005, it did more than provide financial assistance.
"The award of this scholarship certainly relieved my mind about costs and expenses, but it also bolstered my enthusiasm for the career path I had chosen. Being recognized amongst my peers to receive this award gave me a shot of confidence and validation that I've made a good choice in my new career in horticulture," says MacInerney.
She reflects on how the scholarship funding was helpful in offsetting some of her college expenses, while she studied full time and not earning an income.
MacInerney graduated from the two-year co-op program at Seneca College. She says, "I felt prepared to enter the industry with knowledge, skill and some practical experience, as it was a co-op program."
She currently works in the City of Toronto's green space management as a crew leader. "I oversee the horticultural activities in many public parks, civic centres and other projects."
The Foundation believes in helping future horticultural workers get a strong start. Each year the Foundation makes a number of scholarships, bursaries and awards available to high school and post-secondary students.
Students may find more information at horttrades.com/scholarship; application deadline is June 30, 2015.
If you have contact information for a past scholarship recipient, please write
adennis@landscapeontario.com
.