December 15, 2011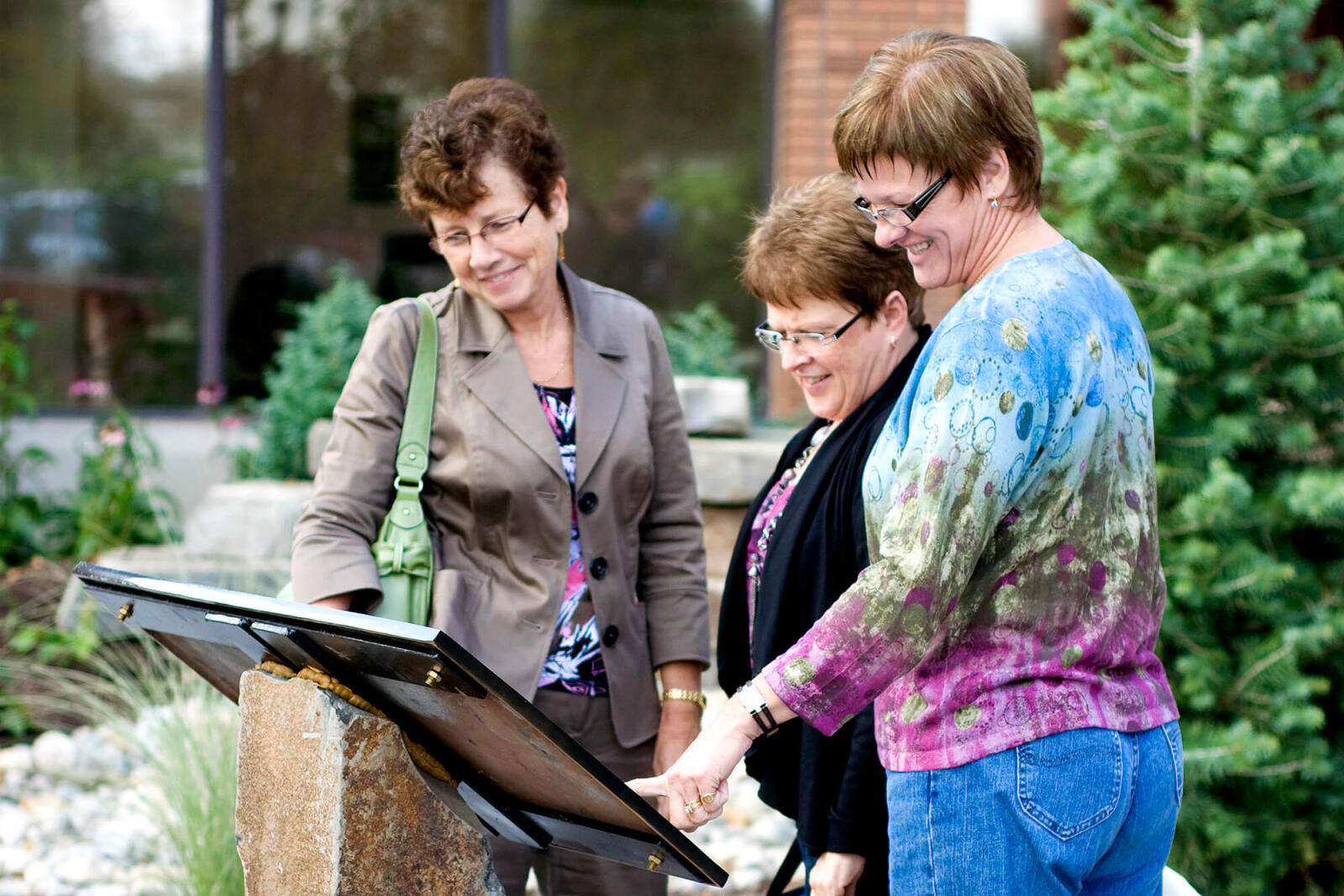 Denis Flanagan CLD
LO Manager of Membership and Public Relations
One of our goals in 2012 is to continue to recognize the wonderfully generous contributions that our members make to their local communities. The stories of these contributions will not only run in our own publications, but we will also make a concerted effort to get these stories the credit they deserve into national and local news media.
The following is one such story that deserves that sort of attention.
When Bill Roseborough's wife passed away in 2009, he wanted to build a legacy in memory of her and allow other people to share in the experience.
Karen Roseborough was dedicated to her nursing profession in Hanover from 1963, until she retired in 2000. It was at Hanover and District Hospital that she was diagnosed with cancer, passing away in 2009.
Bill contacted LO member Tim Kraemer from Ground Effects Landscapes. He and Tim knew each other from projects they worked together in the community. Bill shared his idea of building a garden, and Tim subsequently asked Paul Brydges, a landscape architect who he works closely with, to consult on the project.
While Tim and Paul put their heads together to develop concepts to present to the hospital, Bill worked toward ensuring there were some initial funds available to get the project off the ground. And so a partnership was formed, from which a beautiful garden was designed and built from local materials and countless volunteer hours.
The garden was designed to be a peaceful place where staff, patients and visitors can use for reflection and meditation, and where memories can be cherished and shared.
As we all know, a challenge when building a project like this is sustainability. To overcome this obstacle, a number of steps were taken to ensure the ongoing viability of the project. The Hospital Foundation administers the fundraising component of the project. Donors can choose features in the garden such as benches, fence panels, trees, etc., to be engraved as a way of celebrating someone's life, or to pay tribute to a friend, doctor, nurse, or support staff. Paul continues to volunteer time on the project by advising on the placement of these special elements. Landscape Ontario will donate a Green for Life engraved piece as one of the River of Life Stones.
Tim from Ground Effects Landscapes has pledged that his company will volunteer to maintain the garden for as long as it takes.
I am constantly hearing about similar stories that involve our members. Yes, we have all read the business advice on how it's good to be involved in community projects. It seems to me that the underlying motivation is not driven by a business model, but the sheer fact that you sincerely care about the community you live in. What a wonderful thought this month as we begin to celebrate the season of giving, but it's obvious to me that the gift of giving among our members extends to all seasons.
Please continue to share your stories with us, so we can share them with others.
---
Denis Flanagan can be reached at
dflanagan@landscapeontario.com
or at 905-875-1805, ext. 2303.