August 15, 2013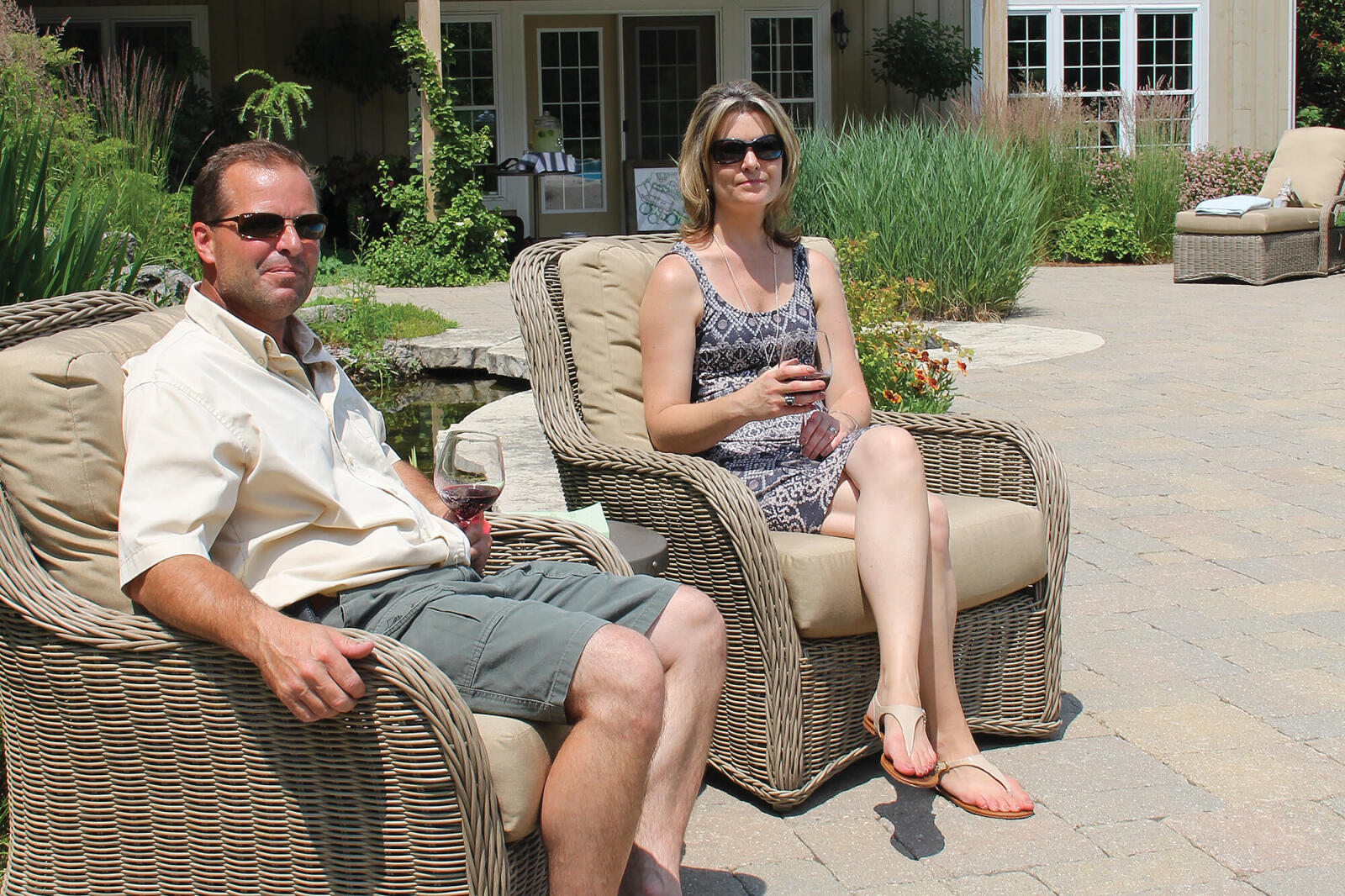 Glam Tour receives rave reviews
The first-ever Backyard Glam Tour included gardens created by Landscape Ontario members in Hanover (Southern Grey County) and the Georgian Bay area (Thornbury).

The July 5 to 7 tour was organized by Deborah Lalande of Bleu Venue Events. "The first Backyard Glam Tour was a wonderful success! I hope everyone enjoyed it and look forward to attending more," said Lalande.

Landscape Ontario members taking part in the tour included The Landmark Group, headed up by Gary Nordeman, Tim Kraemer of Ground Effects Landscapes in Hanover, Lynne Barnes of Gordon J. Leece Landscapes in Thornbury, Teresa Matamoros of Garden Holistics in Thornbury, and Rob Vogel of Vogel Landscape and Design Consulting Group in Collingwood.

"I could not help but notice the wonderful relationship the homeowners have with their landscapers," said Lalande.

Master Gardeners were also involved in the Tour, at both The Landmark Group and The Serenity Backyard. Everyone enjoyed the seminar speakers, Gary Nordeman of The Landmark Group, Denis Flanagan of Landscape Ontario, who also performed MC duties, Darren Bosch of The Landmark Group and Cathy Lane of Panache Design Works.

In the Hanover area, tour guests enjoyed Tim Kraemer of Ground Effects with Paul Brydges of Brydges Landscape Design; Pat Crocker, author of numerous cookbooks; with Flanagan as guest speaker on the Sunday.

At the end of the tour Rob Vogel said, "I thought that the tour was very good. I agree that all parties involved did an amazing job before and during the tour."

Visitors on the tour also voiced their opinions. One member of the public stated, "Your choice of gardens was outstanding. It was great to have knowledgeable people available in the gardens to talk about the design, choice and ongoing management of the plantings. I actually had a lot of useful and interesting talks with them."

Another visitor said, "My friend and I had a fabulous time touring the gardens of Georgian Bay and Hanover over the weekend."

Lalande noted that it was great to work with the team on the Glam Tour, which took a year and then some to arrive at the July 5th weekend event.