April 15, 2012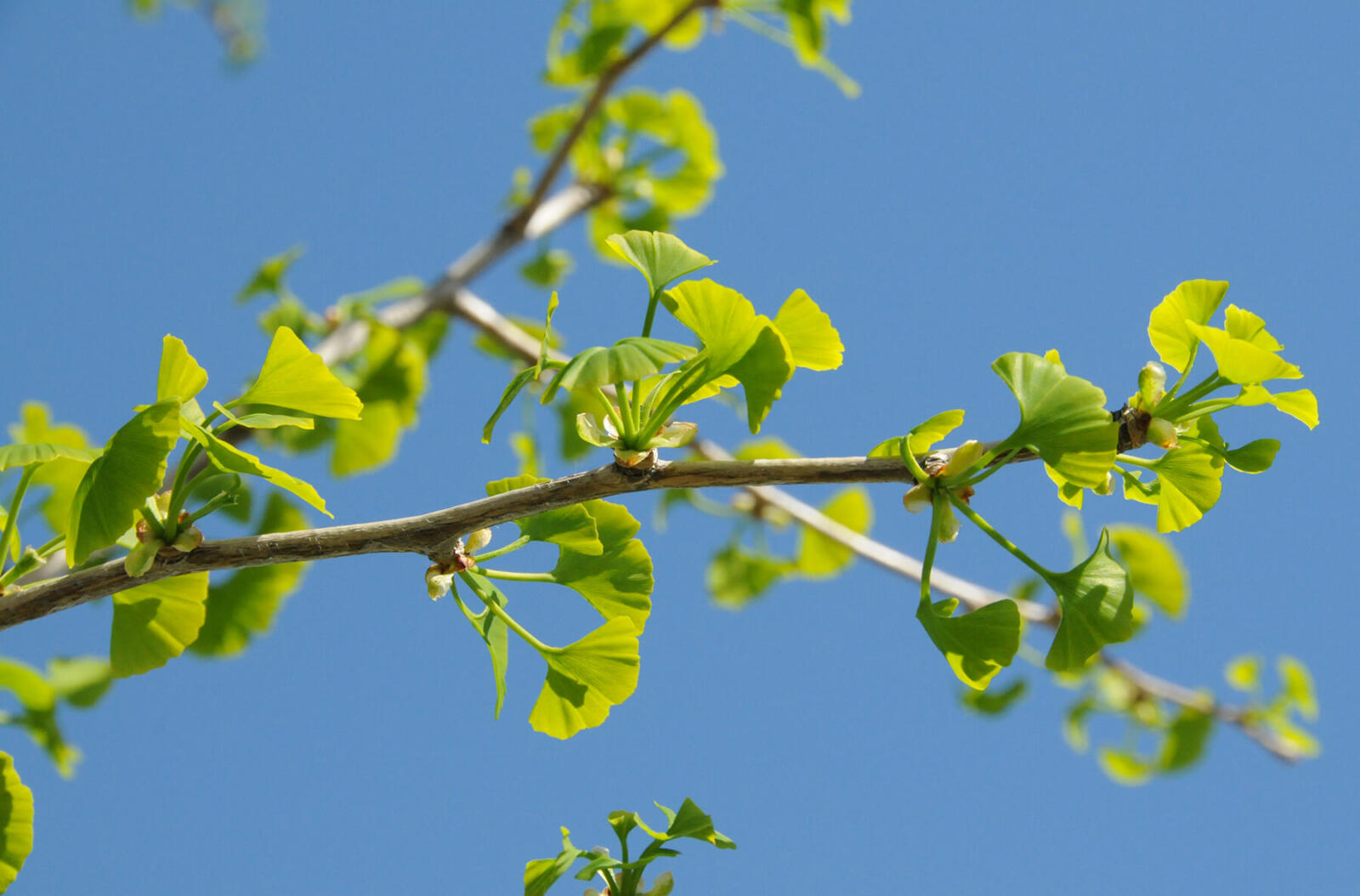 Ginkgo is truly a tree worth planting for future generations
By Thelma Kessel
I have seen ginkgo grow out of the gangly youth stage, and approach the loveliness of the well-branched maturing tree.
A mature ginkgo can be stunning. I did not quite appreciate this until I saw the 200-year-old wonder at the Pisa Botanical Garden. It is a joy to behold the ancient ginkgo with its massive trunk and giant canopy. Ginkgo biloba is truly a tree worth planting for future generations.
Prehistorically, ginkgo grew throughout the world. It could even be called an Ontario native, since fossils have been found here. You can touch ones many millions of years old at the Petrified Ginkgo Forest, near Vantage, Wash. These ancient fossils reveal a tree the same as the one planted today. As far as we know, ginkgo grows only in cultivation, though there is a hilly spot in China where the population may be wild.
The shape of a ginkgo changes as it ages. Young trees are often described as gangly, with a very open branching. This irregular habit arises from branch buds that grow one mm per year for up to a decade, and then one year grows 30 cm or more. As the tree ages, branches fill out and form a pyramidal crown. How full a tree becomes will vary with growing conditions and age. For a tree that can live hundreds of years, maturity comes slowly.
The distinctive two-lobed leaves are a rich green which turn to a stunningly wonderful golden yellow colour in autumn. This pleasure may be short-lived, as a sudden hard freeze may cause the leaves to drop in just a few days. There are virtually no insect or disease issues on these thick, uniquely veined leaves. They also feature prominently in herbal remedies, such as memory enhancement.
Ginkgos are dioecious; there are male trees and female trees. Flowers are inconspicuous and fragrant, but the fruit is definitely not. Described as putrid, with the odour of butyric acid, the fragrance of the ripened fruit is regarded as one of the few negative aspects of this amazing tree. Detractors also complain that the fleshy covering of the seed can cause a slipping hazard on hard surfaces.
Planting a male avoids the fruit issue, but it takes more than 20 years for trees grown from seed to become sexually mature to determine male or female. The nursery industry has addressed this uncertainty by selecting male cultivars. In this era of changing urban forests this practice is being questioned.
Even though there are many being planted throughout the world, ginkgo achieved endangered status with the International Union for Conservation of Nature. The wide use of male clones reduces the genetic diversity of the species and that may make ginkgo vulnerable. But until seedlings can be accurately sexed (active research with both DNA testing and morphological markers is underway), perhaps the stinky fruit can be embraced for the valuable resource it is. Washing the smelly outer flesh reveals a delicious edible nut, both tasty and medicinal. The use of male clones could be limited to only where necessary.
Ginkgo biloba
suffers little from disease and tolerates poor soil and air quality. Enjoy its lovely autumn colour and interesting leaf shape. Plant this live fossil in decent soil and watch it change shape to become the lovely ancient wonder that our great-grandchildren will enjoy.
Urban tolerant trees
This is the fourth in a series of articles highlighting 29 trees selected by the Landscape Ontario Growers' Sector working group, as recommended alternatives to ash and Norway maple. For the complete list and factsheets on each, go to
landscapeontario.com/trees-for-urban-landscapes
.
Funding was from the Farm Innovation Program, to the Landscape Ontario Growers' Sector Group, which initiated the research project to develop a list of urban-tolerant trees that could be offered to the Ontario landscape industry. The project team, led by Thelma Kessel of Lacewing Horticulture, included Sean Fox, assistant manager, University of Guelph Arboretum, Jennifer Llewellyn, OMAFRA nursery crops specialist, and Dr. Glen Lumis, Professor Emeritus, University of Guelph.
The 29 trees on the list are considered suitable for Ontario urban settings, while encouraging species diversity. The research group feels the trees on this list have tolerance to urban situations, along with aesthetics and relative freedom from pests and diseases. The trees are similar to ash in size and form. Smaller specimens were included for sites where ash would be too large.