August 17, 2022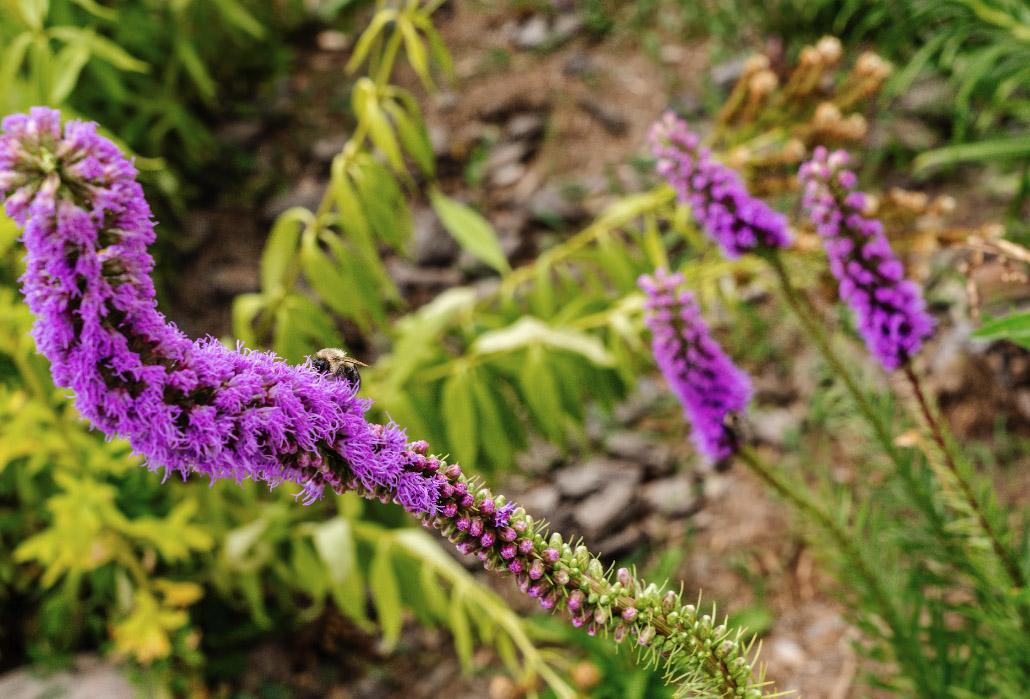 Grandmother's Voice creates a Healing Garden at Country Heritage Park
By Gail Pope
Journalism Intern, Landscape Ontario

The world is changing more and more. People live busy lives full of rushing and trying to get to the next point. We rarely take the time to breathe and as co-founder of Grandmother's Voice, Renee Thomas-Hill explains, to cry.
"I am here to help you cry, because ever since you were six or seven you have stopped crying," Renee said. "This causes war within oneselves, wars within families. The father is not crying, the mother is not crying. They say, 'I got to be strong for the family' and what do they do? They break down. The consequences are addiction, sickness, violence and death."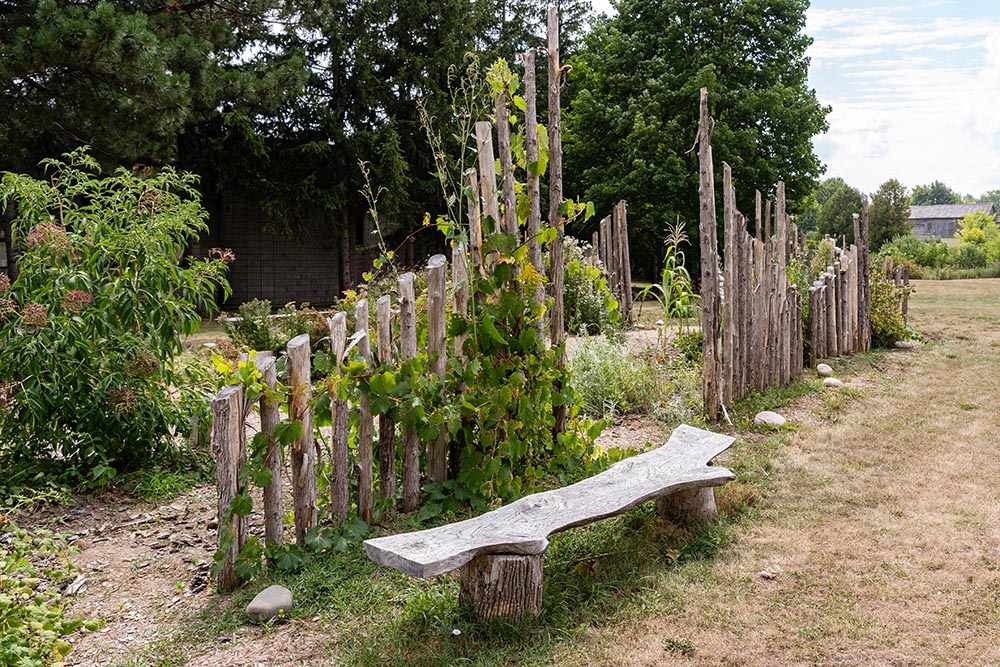 Renee says crying is the most sacred gift to release pain.
The challenges of everyday life, compounded by the long and difficult COVID-19 pandemic, means everyone has something they could heal from, whether they realize it or not, she said.
Grandmother's Voice was started as a way to build bridges between Indigenous communities and others, while educating all people about the importance of caring for people and Mother Earth.
Grandmothers, like Renee, who is of the Haudenosaunee Confederacy of the Grand, Cayuga Nation, Bear Clan, have preserved their ancestors' knowledge for generations through oral teachings and storytelling. The process of healing and connecting back to nature is just one of these messages.
In 2020, staff from Milton's Country Heritage Park approached Grandmother's Voice with the idea of creating a space for Indigenous awareness and teachings.
Renee explained, "People came from all over to help with it. People came from Toronto, people came from all surrounding areas and from all different nationalities to help build this. So we were building those bridges."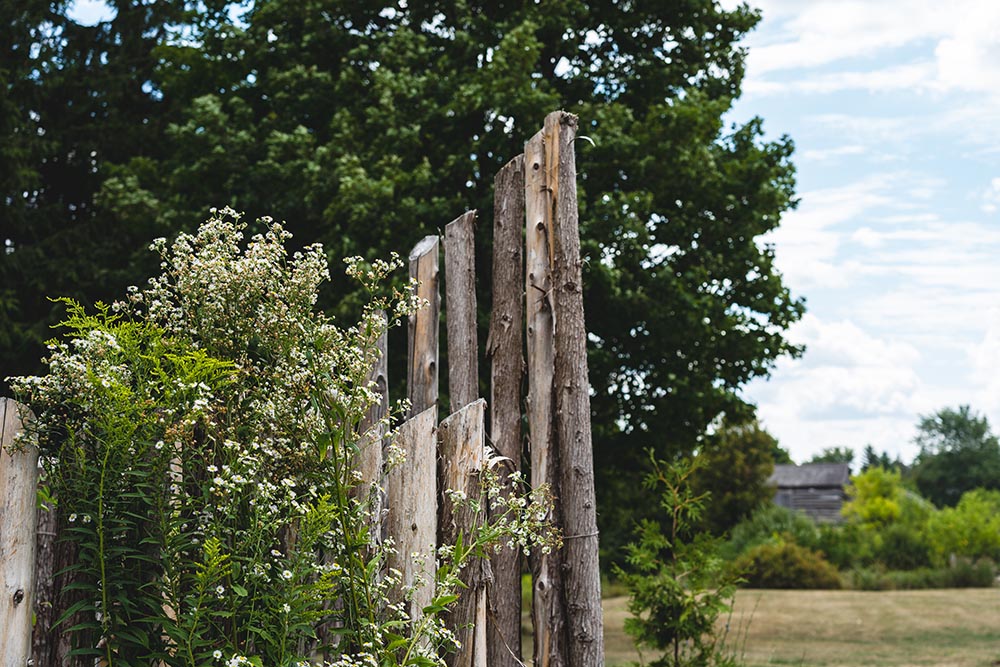 Renee was the garden designer. She said the garden was designed as a way for people to find peace. When asked what she wanted to create, her answer was simple: "A home."
"Our first home was the longhouse, so I created a home so that anyone could come in from the four directions," Renee said. "A lot of immigrants had to leave their homes because of wars and they needed a home."
Renee recalled one girl who came to the garden and cried with the emotion of feeling at home again. She had left her country due to unsafe conditions.
The garden is designed so a visitor can enter from any direction: north, south, east or west. Renee explained that many enter from the east because that is where the sun rises, but others may be drawn to enter from where they are from.
Renee explained the importance of respecting the plants in the garden and not racing through.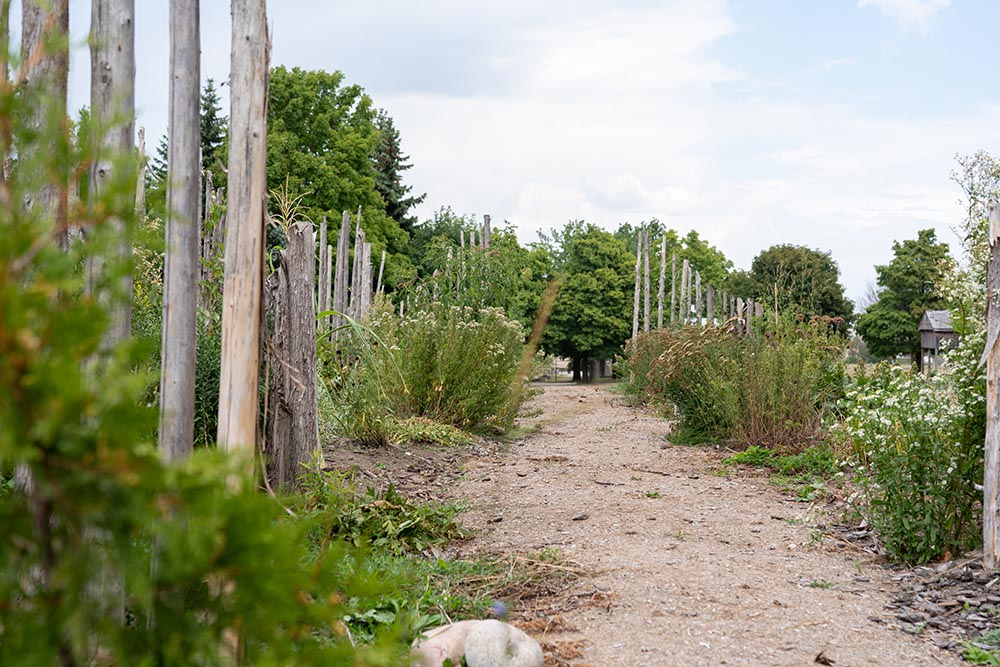 "It's just like knocking on a door," she explained. "You don't rush into someone's home. You need to take that moment and acknowledge yourself and then walk in. You're going into someone's home of all the plants, birds and animals, so you need to respect them just the same."
Inside, there are over 30 species of native plants. However, there are no tags or descriptions. Renee said that was done on purpose.
"That is why this garden was created — to ask questions, not to be handed a piece of paper," Renee said. "If we put explanations, you would walk through and forget about it. It's about using all of your senses and building relationships to later share what you learned."
Renee said the garden was also created in honour of the Missing and Murdered Indigenous Women, Girls and the Children. Renee said she hopes the garden can provide a place of healing for people who have lost loved ones. She also hopes it can be a place where the spirits of those lost can be reborn with love.
Grandmother's Voice expressed appreciation to
Miinikaan
, a landscape consulting, design and installation firm who helped create the garden.
The healing garden is open during the day and is a place for everyone, along with hardworking volunteers who continue to care for the plants and space. If you would like to get involved or donate, please visit
Grandmother's Voice
to learn more.