January 12, 2022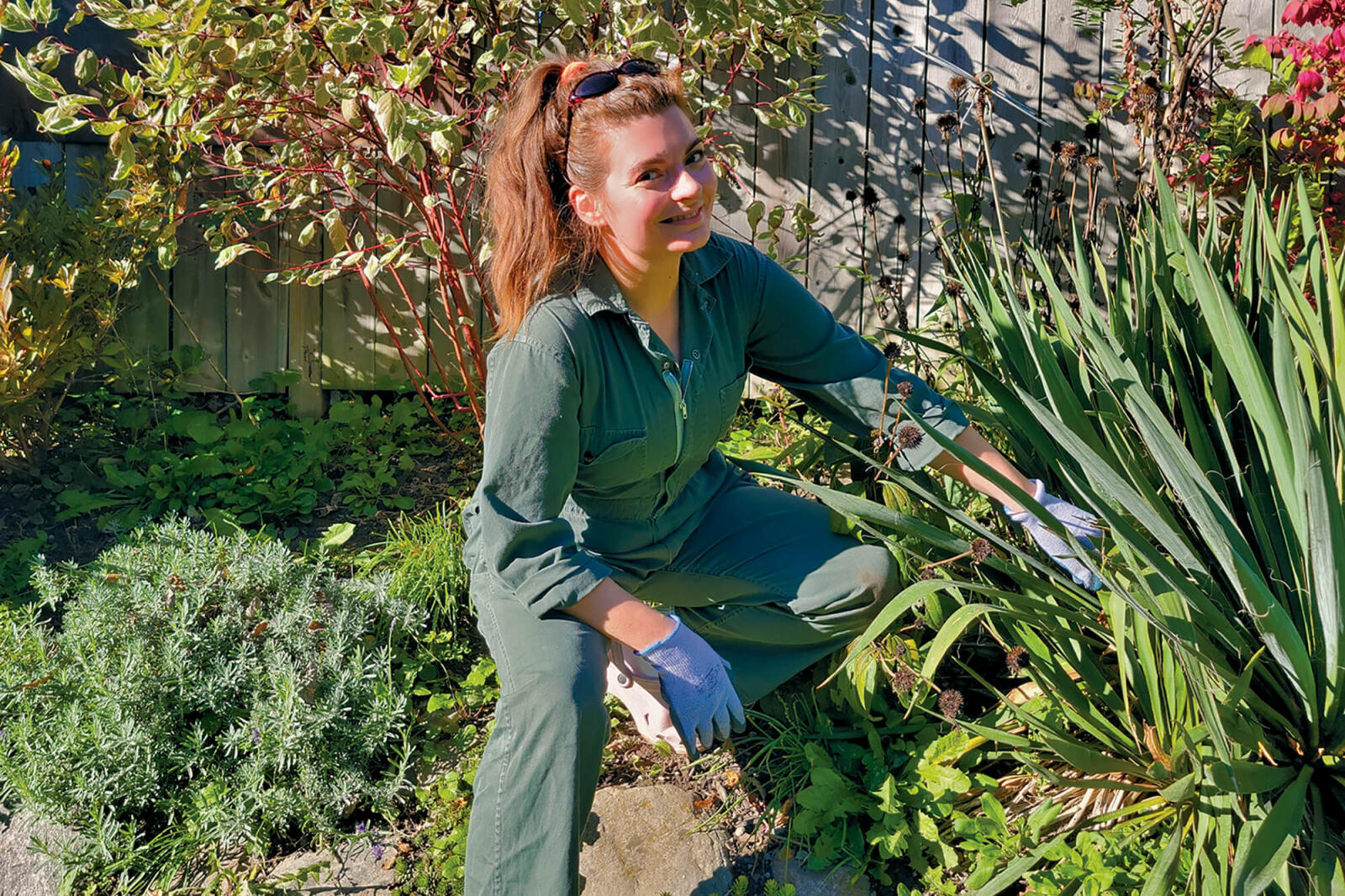 Horticulture becomes a cure and a calling
Staysail Shedd has found both a remedy and a career in horticulture.
In 2019, Shedd suffered a stroke, and struggled with some aspects of her recovery.
"Mostly I was having really terrible panic — lots of panic, lots of anxiety. That was kind of the worst part of my recovery," she said. "I was struggling with ways to deal with it that wasn't heavy medication."
During her recovery, she noticed tending to her houseplants provided some relief. So, she added a few more plants, then a few more and then more on her deck in the spring.
"The combination of finding something to do, working with plants and getting my hands dirty, just kind of clicked for me."
— Staysail Shedd
"It just kind of spiralled from there," Shedd said. "It was the mental effects that were really relieved for me… I just found being around nature calmed that for me."
Shedd began to research the relief provided by gardening and realized it was a form of therapy.
"Horticulture therapy does actually have benefits. I stumbled on it by mistake, really,'' she explained. "The combination of finding something to do, working with plants and getting my hands dirty, just kind of clicked for me."
Before her stroke, Shedd had a minimal interest in horticulture.
"I grew up in New Brunswick, so I always spent a lot of time in nature, on the water or in the woods," she said. "I've always had plants, but it wasn't much more than that."
After experiencing the healing abilities of horticultural therapy, Shedd made it her mission to pursue a career in the field, and enrolled in the Horticulture Technician Program at Humber College. Now in her second year of the program, Shedd recently received a Horticulturist Scholarship from the Ontario Horticultural Trades Foundation.
"The plant courses are my favourite, of course," she said. "But it's all been a good challenge. Learning construction and learning how to design gardens has definitely piqued my interest."
After graduation, Shedd hopes to start her career in landscape design or manage the installation of landscape projects.
"I'm hoping that will eventually lead me down the horticultural therapy route, once I have a little experience under my belt," she said.
Her career goals also include delivering horticultural therapy to people for which it is inaccessible, via the installation of residential therapeutic gardens, and through online portals. She is already working on a series of online nature walks.
"For those who are immobile, I hope there are some therapeutic benefits to even watching nature on TV," she said. "I'm excited to explore horticultural therapy further and see where it can go."
And for those who may question the legitimacy of horticultural therapy, Shedd has some advice: "Just give it a try. There's no harm in trying. Just the combination of being outside and touching the ground and touching a plant or being under a tree has a tremendous effect," she said. "Maybe If you try it, you'll believe it for yourself."
---
To learn more about the many scholarship opportunities available to students pursuing a career in the green industry, visit
OHTF.ca
.